The Four Faces of 'Spider-Man: Shattered Dimensions' (Sort of) Revealed
We may not know all (or any) of the details behind the fourth and final face featured on the final box art of Activision's upcoming "Spider-Man: Shattered Dimensions," but at least we know the it isn't a hoax, a dream or an imaginary tale. As confirmed by Joystiq, Spider-Man's fourth dimension is some kind of veiny/foggy purple/black costume.
At first glance, that is kind of a bummer. Spider-Man's black costume is sometimes a matter of fabric, but typically composed of the same symbiote that fuels Venom and that's a mechanic fans have played again and again. Also? Offering the black costume wouldn't offer a completely different "dimension," at face value unless it was a version of the symbiote from somewhere else. Joystiq and other video game blogs have speculated that it could be from the "Ultimate" universe, but there's always a chance Activision (and SM:SD writer Dan Slott) is toying with everyone's emotions and the costume has even more tricks up its slimy sleeves. Fans will find out for sure at Comic-Con.
See the full box art image after the jump.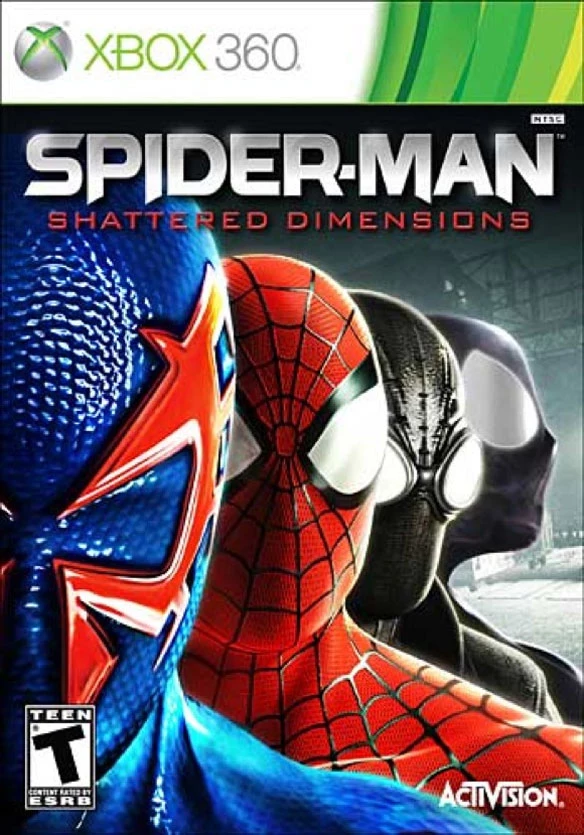 [Via Joystiq]