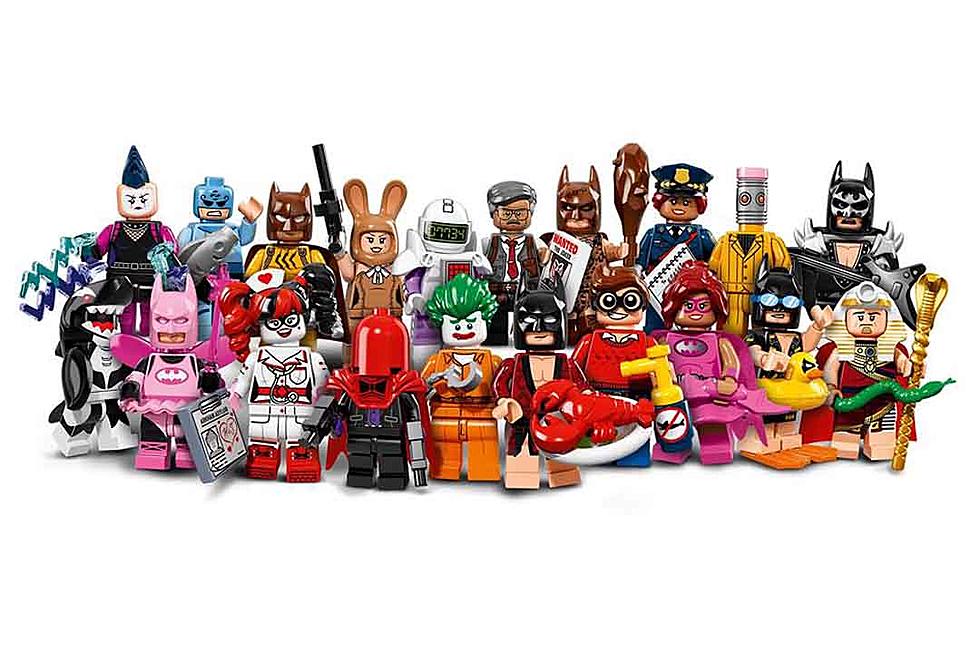 Lego Batman Movie Minifigures Dig Deep Into the Wardrobe and Rogues' Gallery
Lego
Blind bag toys have been a huge market these past few years, and perhaps no brand knows this better than Lego. Since launching the blind bag minifigures back in 2010, Lego has had tremendous success with the collection, which has had 16 proper waves alongside special edition series like Disney and The Simpsons. Early next year, another special series will see Lego celebrate the launch of The Lego Batman Movie, and you might be surprised to see who's being packed inside.
Already we've seen that The Lego Batman Movie is taking some liberties with the Batman canon, and will feature Barbara Gordon as a police officer alongside her father. While she'll also appear as Batgirl in the film --- at least based on the announced sets anyway --- the minifigures will feature her in full dress blues with a little Bat-signal flashlight. That pales in comparison however to the absurd number of Bat-suits we're apparently going to see in the film.
The building sets so far have shown a variety of Batman costumes, but Heavy Metal Batman, Pool Party Batman and Lobster Thermidor Batman (our names, not Lego's) are perhaps the most specific Bat-suits you're likely to see outside of the classic Kenner waves from the '90s.
The fun doesn't stop there though, as this series of minifigures will bring with it some oft-overlooked villains from Batman's rogues' gallery including March Harriet, the Mime, the Eraser and King Tut. Just how much of a role these characters will play in The Lego Batman Movie remains to be seen, but that they're included as official figures at all bodes well for at least a cameo appearance in the upcoming animated movie.
The Lego Batman Movie minifigures will be available beginning in January 2017 wherever minifigures are sold for ~$4 per blind bag.