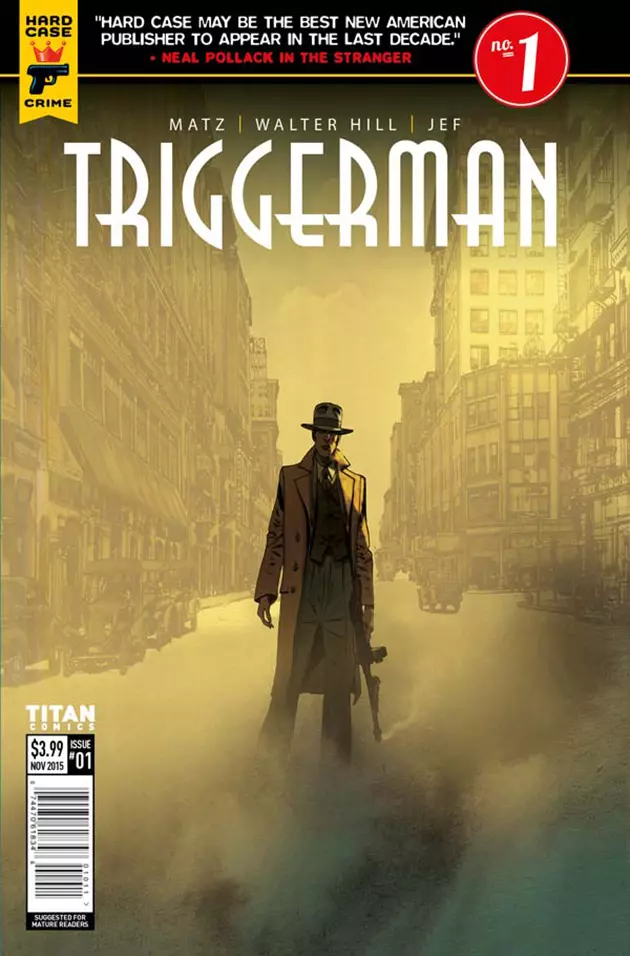 Titan Comics Partners With Hard Case Crime For New Noir Imprint
Jef
Titan Comics is not only putting out some of the best licensed comics of the moment right now; it's looking far and wide for licenses and partnerships to cater to every fan of every genre. From Assassin's Creed to Doctor Who to Hammer Horror, Titan likely has at least a few genres and licenses that you're interested in, and it has just revealed a major new partnership that will offer up a new line of comics.
Titan is partnering with the iconic publisher Hard Case Crime to introduce a new line of noir and crime comics starting this year. The new line of comics under the Hard Case Crime banner includes work by the legendary director Walter Hill, celebrated crime authors Christa Faust and Gary Phillips, and a comic book adaptation of Max Allan Collins' Quarry.
Debuting on October 5th, the first comic to launch under the Hard Case Crime banner will by Triggerman; co-written by by The Warriors director Walter Hill and French author Matz, with art by their regular collaborator Jef. It is described as a Prohibition-era thriller that sees a convict risking life and limb to save the girl he loves.
Triggerman will be followed a week later on October 12th by Peepland, by novelists Christa Faust and Gary Phillips, with art by Andrea Camerini, and is described as a "semi-autobiographical neo-Noir mini-series with a punk edge, set in the seedy Times Square peep booths of 1980s New York City."
Triggerman and Peepland are just the first two salvos in the promised Hard Case Crime imprint, and in 2017 Titan will publish comics based on Max Allan Collins' Quarry, heading to Cinemax this September.
Check out the variant covers as well as preview pages for Triggerman and Peepland below: