Why You Should Check Out Monkeybrain Comics, Already [Opinion] Most likely - unless you've skipped the rest of the Internet for the last few days as well as the most recent War Rocket Ajax - you already know about the existence of Monkeybrain Comics, the new digital publisher founded by Chris Roberson and Allison Baker. But maybe you don't know what's awaiting you in the five launch titles just yet. That's why I'm here to break it down for you. You can thank me later.For a publisher that's only officially a few days old, Monkeybrain has had an exciting life so far: Monday's announcement made them a Trending Topic on Twitter within a number of hours, with ComiXology announcing before the end of the day that it had been given permission to release the launch books two days early due to demand ("Fans worldwide can stop tweeting about '#Monkeybrain' and start experiencing this great new line of comics," read the announcement of the early release, adding "But seriously, don't stop tweeting about it either! - Chris and Allison"). So what, exactly, was responsible for this kind of reaction? Here's a quick guide to what to expect from the five launch titles:


A lush, beautifully illustrated (The art, by Jennifer L. Meyer, is amazing) series about the stories told by the animals on (Noah's) the Ark during torrential, literally mythical amounts of rain. Meyer's sensitive art is matched by J. Torres' writing, which is lyrical and wise, and the entire book reads like something out of Neil Gaiman's Sandman, only without that guy with the reversed word balloons getting in the way.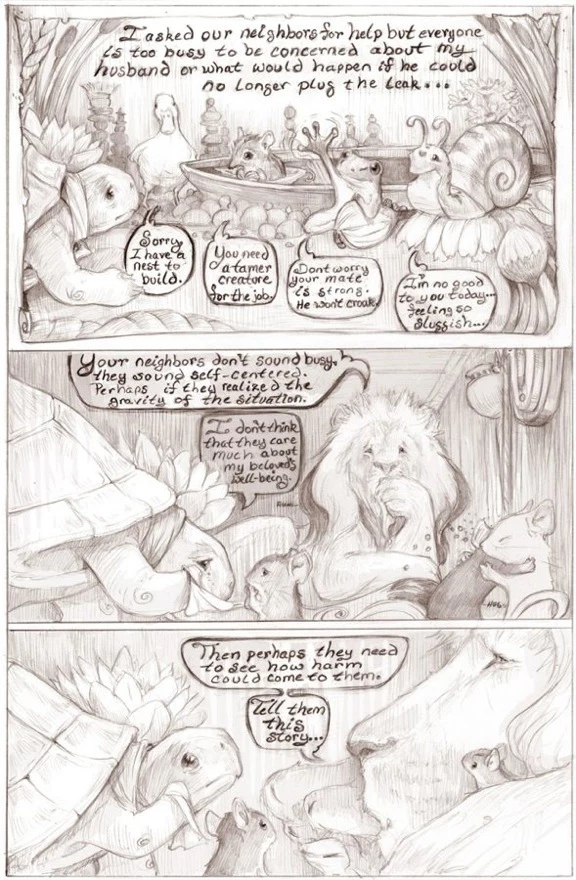 Eisner and Harvey Award winners Adam P. Knave and DJ Kirkbride are the writers for this magical series about the eponymous Amelia, a girl who can cross between two worlds - one magical, one scientific - with ease. But then other things start to have the same ability, and things start getting worse from there. Nick Brokenshire provides really nice art for this book, which could best be described as Buffy-meets-Harry Potter-meets-everything you've wanted from magical characters in comics.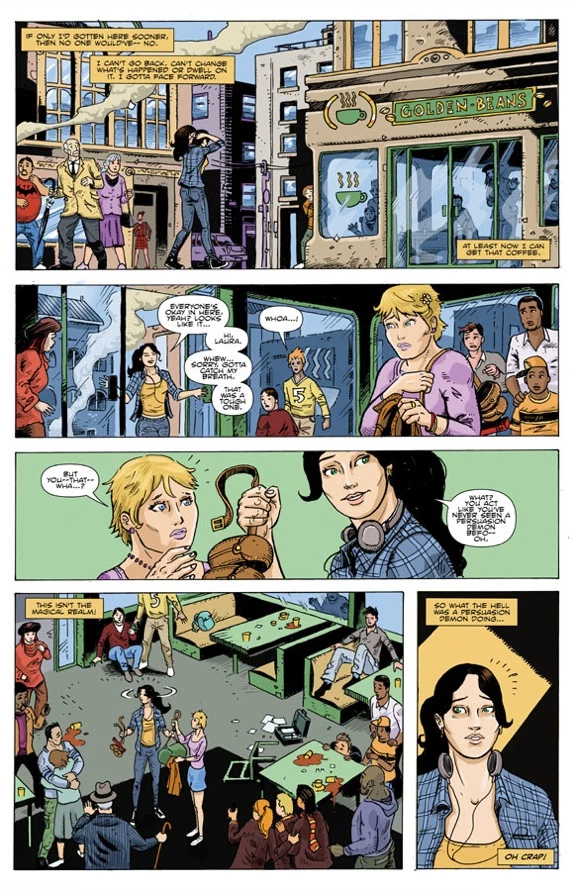 The temptation to just explain this one as "The most charming comic you'll have read since Gingerbread Girl" is far too great, but I'll go further; Paul Tobin and Colleen Coover -- creators of said Gingerbread Girl, so you know they're good -- create a character they describe as treading "a thin line between Tintin and Nancy Drew," except Bandette (a) has a posse and (b) kind of likes stealing things, sometimes, too. Explaining this beyond "It's wonderful, you should buy it and see for yourself" feels redundant.
What happens after the world's greatest super villain wins? Well, Chris Roberson and Dennis Culver have an idea, but to say anything more would spoil the first issue. Take one part Roberson's obvious love for superheroes, one part Culver's wonderful, Venture Bros-esque art, mix in a killer high concept and serve up for a delicious meal for the fans of super powered long john wearers in the audience (and also Lex Luthor's personal dream come true).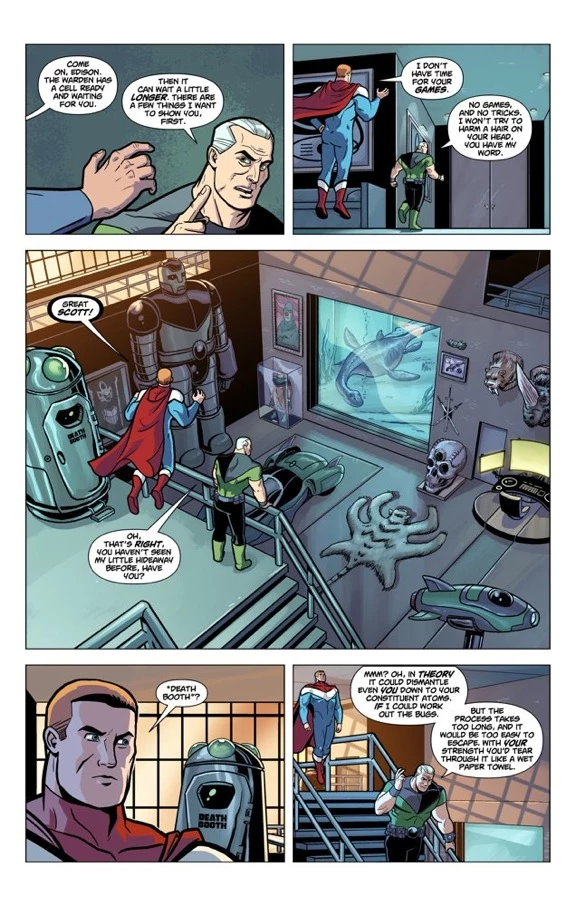 The consistently underrated Matthew Dow Smith writes and draws this "dark fantasy story for teens and adults" that evokes Steven Moffat's Doctor Who in all the right ways, but goes for something more unsettling and less swashbuckling-through-time than the long-running BBC series. With sharp writing that matches the angular appeal of his art, this feels like it could end up being the sleeper breakout of the line so far.

As if those five titles - spanning (and mixing) multiple genres, with a variety of tone and aesthetic rare from most other publishers - weren't enough, future series from Monkeybrain will feature work from the likes of Bill Willingham, Brandon Seifert, Ming Doyle and CA's very own Chris Sims. Should you need even more reason to investigate further, I'll point you in the direction of the price points of each title: None are more expensive than $1.99, with three just 99 cents.