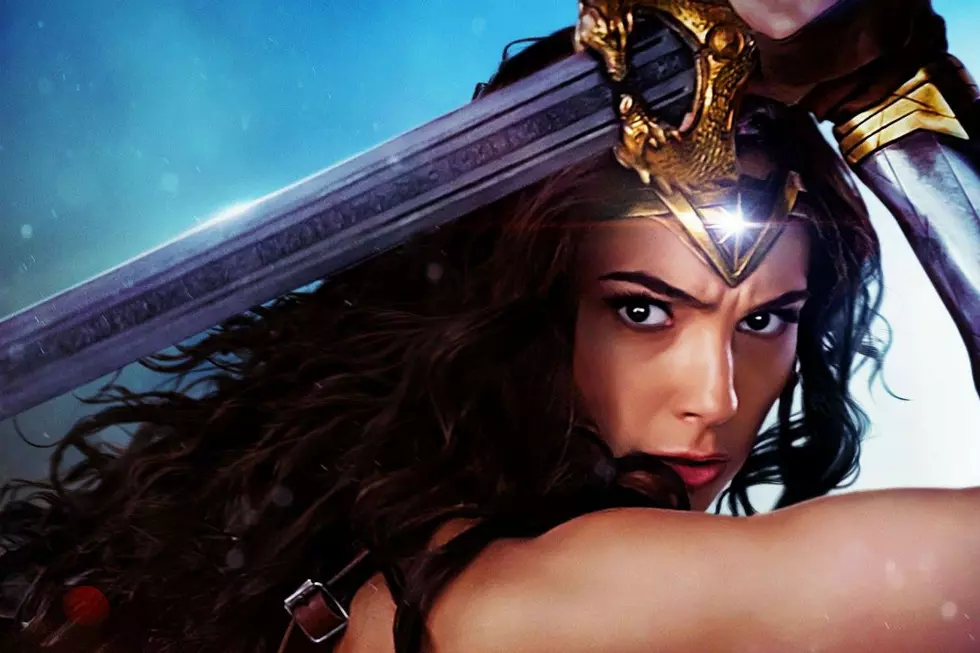 'Wonder Woman' Takes a Knee in New Gorgeous Sun-Soaked Poster
Warner Bros.
Wonder Woman may have some of the most gorgeous superhero posters of all time. The first poster, revealed last summer, saw Gal Gadot suited up as Diana Prince standing amongst a cloudy blue sky and pluming orange smoke. Those same burnt orange and red hues make up the visuals of the latest poster for the upcoming DC movie.
The new poster, which Gadot shared on Twitter this afternoon, finds her titular superhero taking a knee on a beach with shield and sword in hand. The sun-soaked one sheet is the type of poster you'd want to frame and show off in your apartment.
That's not the only new glimpse of the Patty Jenkins-directed movie we'll get this week. Nickelodeon will debut new footage from the film at Saturday's Kid's Choice Awards, as ScreenRant reports, which both Gadot and costar Chris Pine are expected to attend. Might it be the next full trailer for the movie? Check back here tomorrow to get a look at the new footage.
Wonder Woman also stars Robin Wright, Connie Nielsen, and Danny Huston. The film hits theaters June 2.