 'The Avengers' Comic Book Covers in the Style of History's Mightiest Artists
In honor of The Avengers movie, which opens in U.S. theaters this Friday, May 4, Marvel Comics released 14 special variant covers across its comic book line in April, each depicting Earth's Mightiest Heroes in the styles of some of history's greatest artists like Rembrandt, Michelangelo, Monet and Pollock, just because. The comics artists creating those visions include Gabriele Dell'Otto, Michael Kaluta, Alex Maleev, Greg Horn, Khoi Pham, Christian Nauck, Mike Del Mundo, Stephanie Hans, Steffe Schutzee, Charles Paul Wilson III, Joe Quinones, Julian Totino and John Tyler Christopher. Many of those works found their way into ComicsAlliance's picks for Best Comic Book Covers Ever (This Month) for April, and you can see the full collection of The Avengers "Art Appreciation" variants after the cut.

Age of Apocalypse
#12 by Christian Nauck
In the style of ancient Egyptian wall painting

Amazing Spider-Man #683 by Mike Del Mundo

After Saul Bass



Avengers #25 by Gabriele Dell'otto

After Emanuel Leutze (Washington Crossing the Delaware)



Avengers Assemble #2 by Stephanie Hans

After Claude Monet


Incredible Hulk #7 by Charles Paul Wilson III

After EH Shepard (Winnie the Pooh)



Fantastic Four #605 by Michael Kaulta

After Winsor McCay (Little Nemo in Slumberland)



Invincible Iron Man #515 by Greg Horn

In the style of the Easter Island Moai



Daredevil #11 by Steffi Schütze

After Al Hirschfeld



Secret Avengers #26 by Joe Quinones

After Henri de Toulose-Lautrec (Moulin Rouge: La Goulue)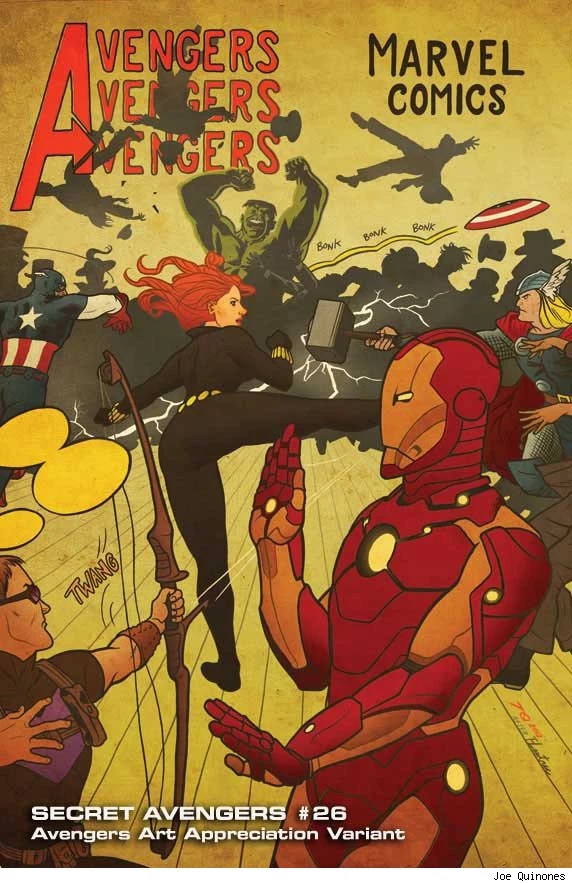 Uncanny X-Force #24 by Gerald Parel

After Georges Seurat (A Sunday Afternoon on the Island of La Grande Jatte)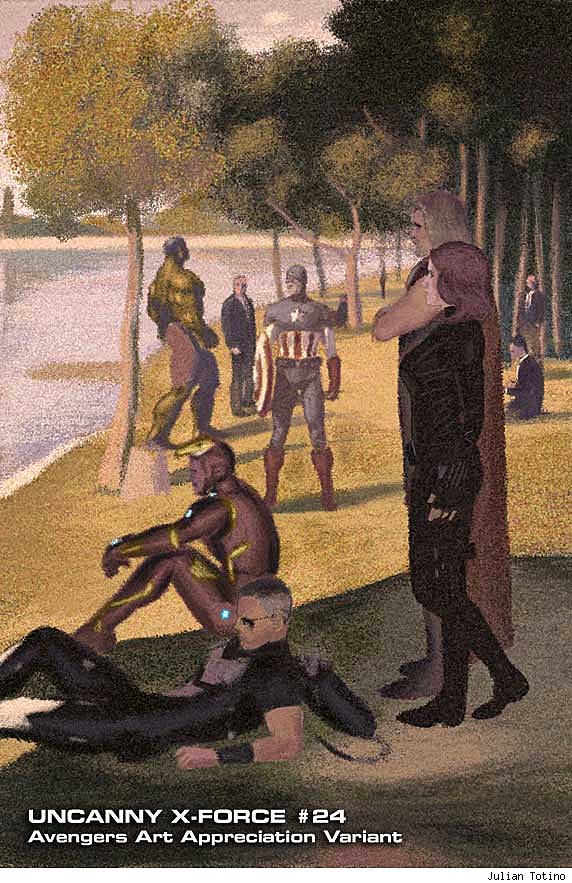 X-Men #27 by Greg Horn

After sculptors Auguste Rodin, Michelangelo and Constantin BrâncuÅŸi (The Thinker, David and Bird in Space)



Winter Soldier #4 by John Tyler Christopher

After Erté



Wolverine & The X-Men #9 by Alex Maleev

After Egon Schiele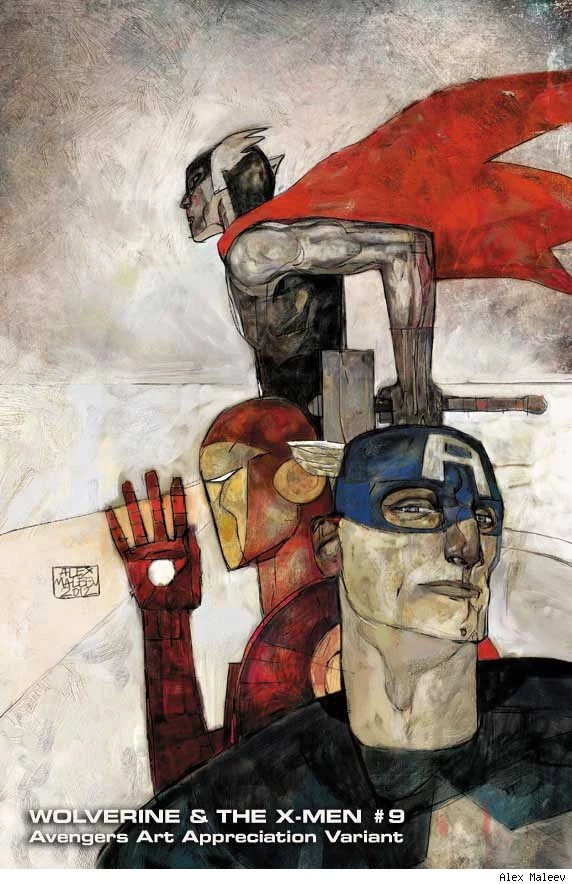 Wolverine #304 by Gurihiru

No idea who this is meant to be. It looks like Gurihiru doing Gurihiru!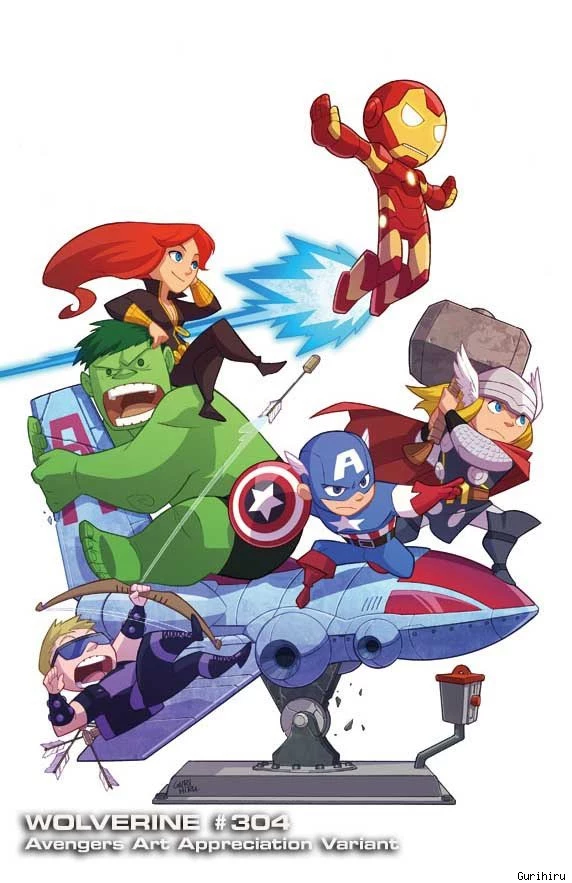 X-Men #27 by Khoi Pham

I think this is after Gustave Doré, but I can't be sure.


Scarlet Spider #4 by Mike Del Mundo

After Milton Avery


New Avengers #24 by Mike Del Mundo

In the style of stained glass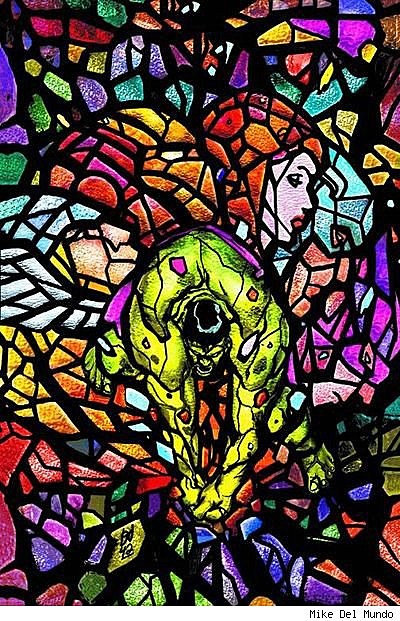 Mighty Thor #13 by Gerald Parel

After Jackson Pollock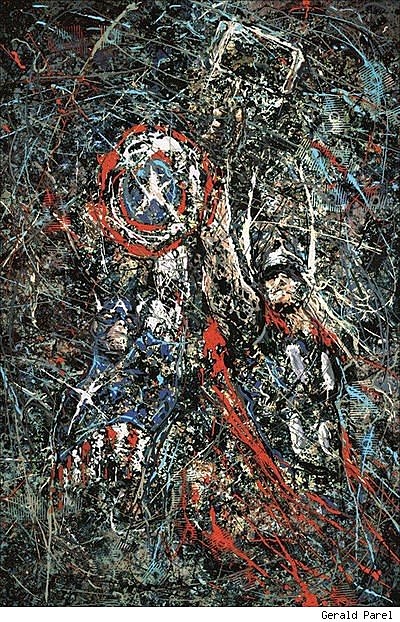 Captain America #10 by Richard Isanove

After Rembrandt (The Night Watch)


FF #17 by Julian Totino Tedesco

After Botticelli (The Birth of Venus)