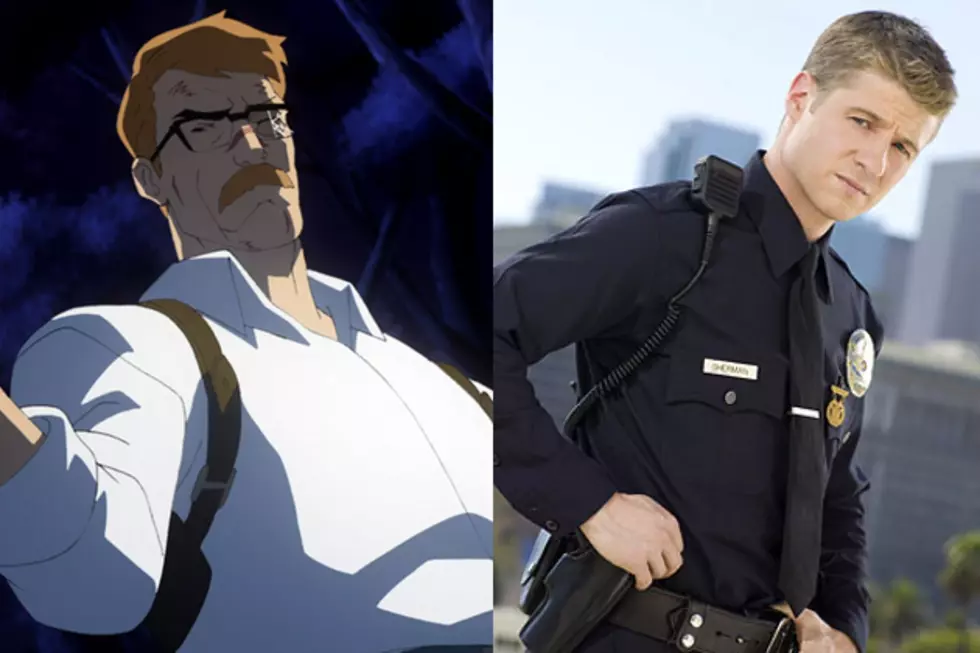 Ben McKenzie Will Play Young James Gordon On FOX's 'Gotham' TV Series
Warner Bros./TNT
He's spent most of his career protecting California -- first as an angsty teen on The O.C. and more recently as a cop on South LAnd, but it seems Benjamin McKenzie's next stop is Gotham as a young James "Jim" Gordon. This isn't McKenzie's first rodeo either, as he voiced a young Bruce Wayne in Warner Bros. Animation's 2011 Batman Year One animated feature, which adapted the comic of the same name by writer Frank Miller, artist David Mazzucchelli, colorist Richmond Lewis and letterer Todd Klein.
The news come from Variety, which reminds us that the plot of Gotham won't just be about the future police commissioner of Gotham City. The show will be chronicling the evolution of a preteen Bruce Wayne as he's shaped into the world's greatest detective. Along the way, some name brand bad guys will apparently be given origins too. So far, McKenzie is the only confirmed star, though.
Danny Cannon is set to direct the show's pilot, which features a script written by Bruno Heller. Both Cannon and Heller will also serve as an executive producers of the show, which already has a series commitment from FOX.