'Tetris' Leggings, Comic Strip Dresses And Galaxy Skirts From Black Milk Clothing
Australian fashion brand Black Milk Clothing released their latest collection this morning, which included Tetris leggings, a comic book skirt, and muscle leggings that resemble life-sized anatomy charts. Known for their previous catalog of Star Wars swimsuits and Game Boy dresses, Black Milk Clothing utilizes digital printing to create unique apparel that is frequently pop-culture-friendly, often limited edition, and always fashion forward. While their designs may not be suitable for the stylishly subtle, Black Milk produces some great statement pieces that are bound to please both geeks and fashionistas.
Check out some of the fashionably geeky threads that Black Milk Clothing currently has to offer!

Sick of Men Dress
, $106.42 [
link
]
Retro Gamer Leggings, $80.62 [link]


Mario Watchman Swimsuit, $96.75 [link]


Circuit Board Grey Leggings, $80.62 [link]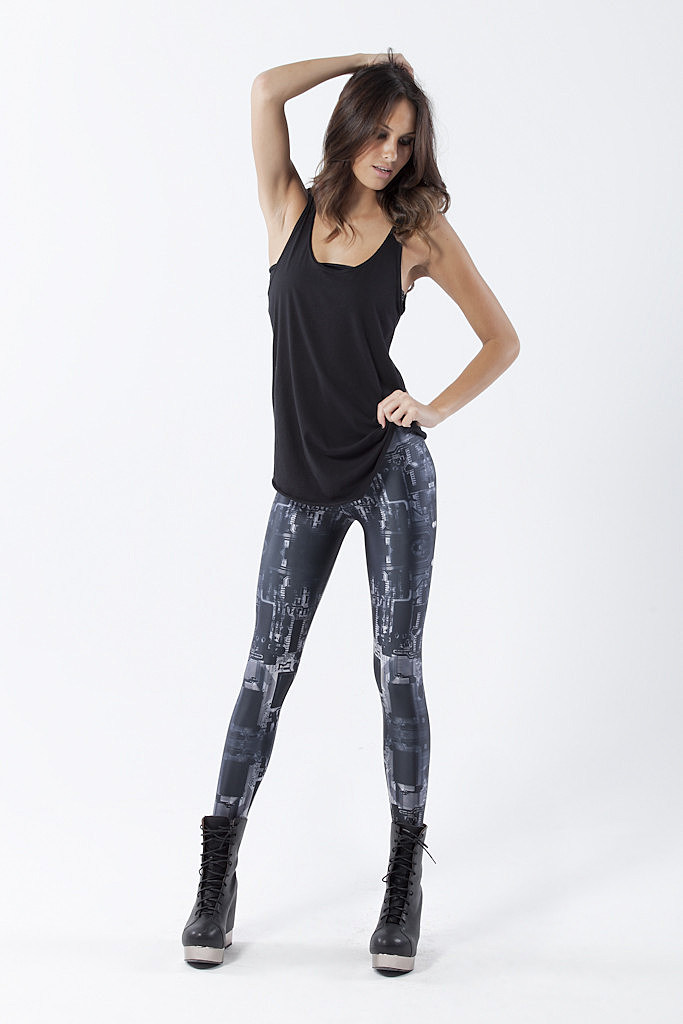 Sick of Men Skirt, $64.50 [link]


The Moonwalker Swimsuit, $96.75 [link]



Muscles Leggings, $80.62 [link]


Ribs Swimsuit, $96.75 [link]


3D Ribs Dress, $106.42 [link]


Toxic Electro Blue Leggings, $64.50 [link]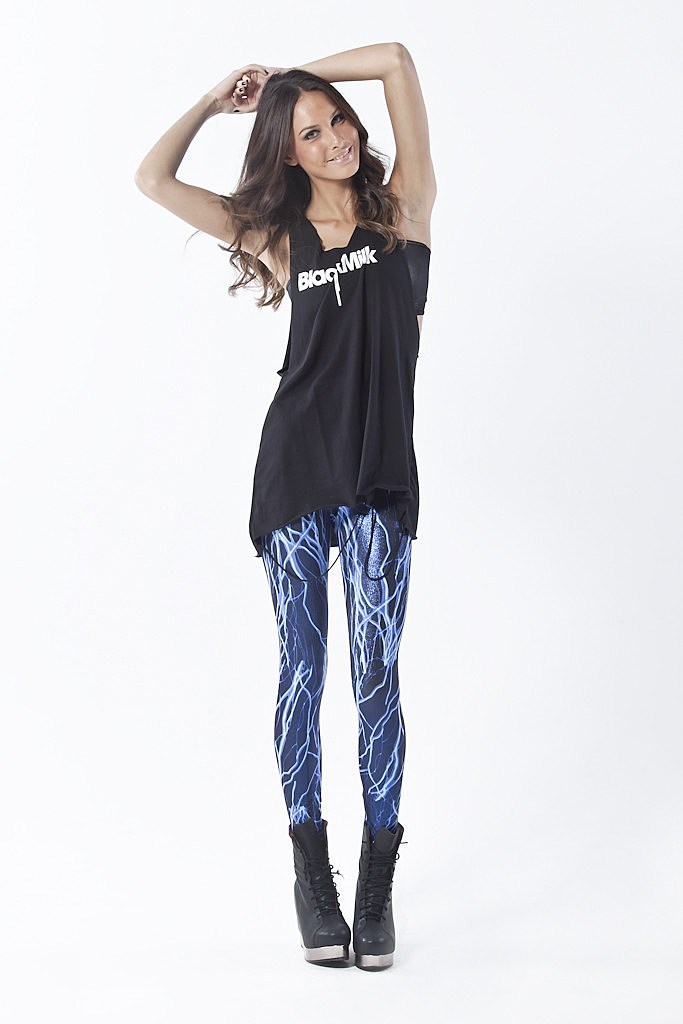 Note: These leggings kind of remind me of Phantom Limb from The Venture Bros.
Monsters Red Leggings
, $80.62 [
link
]
Galaxy Dress, $106.42 [available in black, blue, green, purple, rainbow, & red]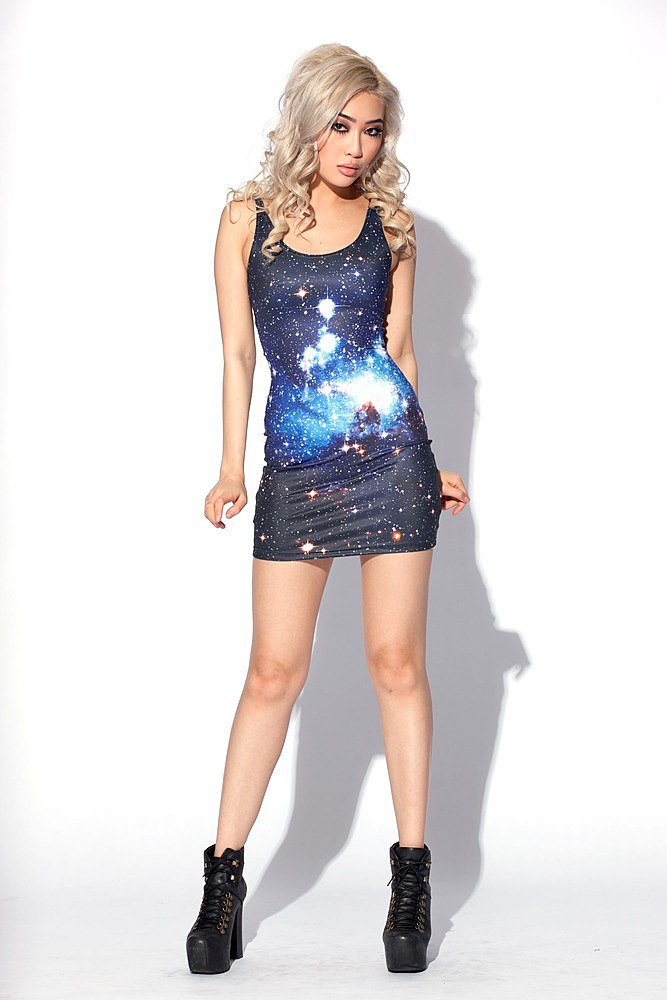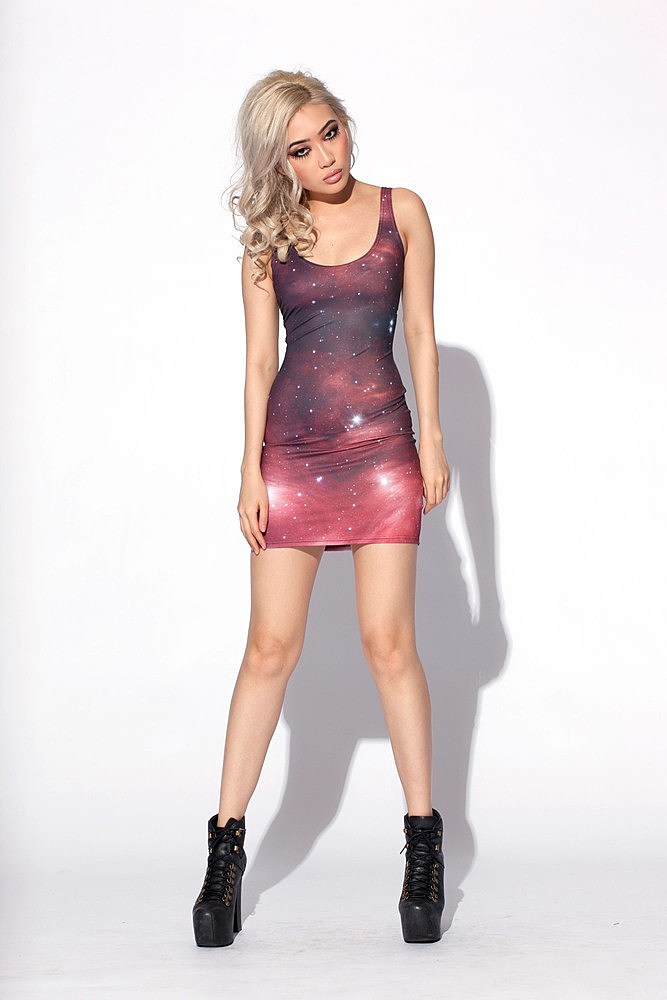 Note: All of Black Milk Clothing's Galaxy items feature digital prints of actual galaxy photography, courtesy of NASA.