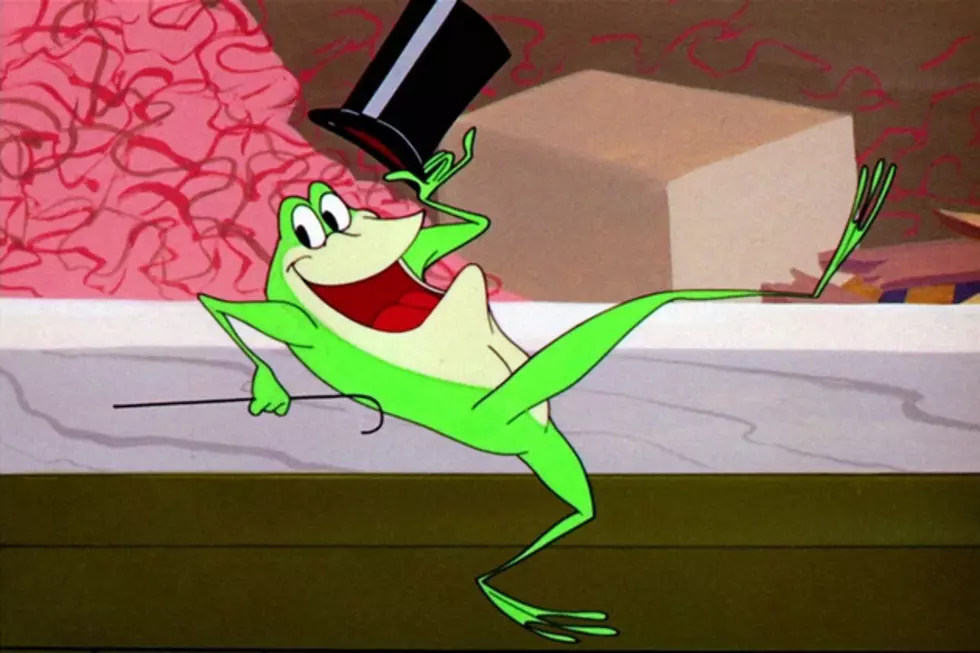 Chuck Jones Animation Art To Go On Six-Year Tour Starting In July
Warner Bros.
Animation director Chuck Jones is acclaimed for his groundbreaking work on some of the most celebrated and classic Looney Tunes shorts featuring Daffy Duck, Bugs Bunny, Wile E. Coyote and the Road Runner, but he also directed a good many Tom & Jerry cartoons, the animated adaptation of How the Grinch Stole Christmas and much more. So animation fans should be very excited to learn that his art -- sketches, storyboards, cels, model sheets, photographic backgrounds, as well as 22 animated shorts, including "What's Opera, Doc?," "The Dot and the Line," and "One Froggy Evening" -- will be part of a six-year traveling museum exhibition that starts this July at New York's Museum of the Moving Image.
The animated films will be projected on walls for "the visual and contextual centerpiece of the exhibition," and there's an interactive portion, too. VIsitors will be invited to catch the roadrunner or "kill da wabbit" themselves, though they probably won't have much more luck than Wile E. Coyote or Elmer Fudd did.
So far, the tour has been booked for the Museum of the Moving Image (July 2014-Jan 2015), the Fort Worth Museum of Science and History (Feb-May 2015), the EMP Museum in Seattle (June 2015-Jan 2016), and LA's yet-to-be-opened Academy Museum of Motion Pictures (June-Sept 2018). If you want the exhibit to come to your city, the "participation fee" for an institution is $64,000.
The exhibition was put together by the Museum of the Moving Image, the Motion Picture Academy of Arts and Sciences, the Smithsonian Institution Traveling Exhibition Service, and the Chuck Jones Center for Creativity. They've created a short trailer for the exhibition, which you can watch below.