 Granny Goodness, Tank Girl And Samus Aran Put Action Figure Manufacturers To Shame
Even if certain legitimate toy companies can't produce proper action figures for the greatest female heroes that popular culture has to offer, at least there are some diehard fans with plenty of talent willing to pick up the slack.
Toy Cutter, an amazing blog from Super Punch mastermind John Struan, recently linked to a trio of tremendous custom representations of female characters.
Check out shots of our faves after the jump...

- Tank Girl, a retooled Games Workshop Necromunda Escher miniature crafted by customizer Rob Jedi, apparently undeterred by the horrific movie adaptation of Jamie Hewlett and Alan Martin's beloved creation.
- Samus Aran of "Metroid" fame, created by Sabretooth using a Revoltech Eva Unit 0 as the base.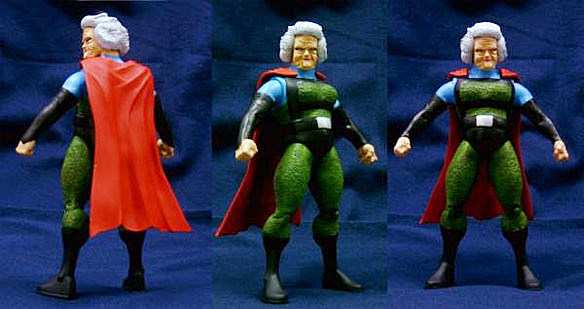 - Granny Goodness, customizer bee@FUMan's brilliant creation made by heavily resculpting a Flash toy from DC Direct.
Major tip of the hat to all three custom toymakers for their terrific work.