 Dark Horse Says Happy Halloween With Edgar Allan Poe, Richard Corben And Mike Mignola [Exclusive]
With an expansive line that includes Mike Mignola's supernatural epic Hellboy, Eric Powell's zombie-slugging The Goon, Joss Whedon's Buffy the Vampire Slayer, Steve Niles' occult investigating Criminal Macabre, the new Eerie, the archives of Creepy, and new series like Tim Seeley's Ex Sanguine, Guillermo del Toro's The Strain, Lance Henriksen & Tom Mandrake's To Hell You Ride, and Paul Tobin & Juan Ferreyra's Colder, Dark Horse has a lot to offer for this year's Halloween celebration.

In honor of what I must assume is the publisher's favorite holiday, Dark Horse Editor-in-Chief Scott Allie is proving ComicsAlliance readers with an uncommon treat: Berenice, Richard Corben's comics adaptation of the memorably haunting short story by Edgar Allan Poe, in its entirety. But because Dark Horse is the comics version of that house on your block that gave out just a little bit more candy than the others, we've also got some preview pages from the achingly anticipated (by us, anyway) new Mike Mignola project, Hellboy in Hell, as well as Corben's upcoming full length Poe adaptation, Conqueror Worm."This fall Dark Horse has turned its attention to one of the things we do best -- horror comics," Allie told ComicsAlliance. "Here's a quick look at some of them, with a complete story by horror legend Richard Corben, adapting horror legend Edgar Allan Poe, in this month's Dark Horse Presents ... Happy Halloween!"

Readers of ComicsAlliance know we're particularly big fans of Dark Horse Presents, and readers of that routinely rewarding anthology know that comics legend Richard Corben has been contributing adaptations of the work of Edgar Allan Poe that constitute some of the most deliciously creepy images in Corben's career. One of those stories is Berenice, which appeared in September's Dark Horse Presents #16. If you haven't been reading DHP, the following's a great example of the kind of cool little stories you'll find in those pages.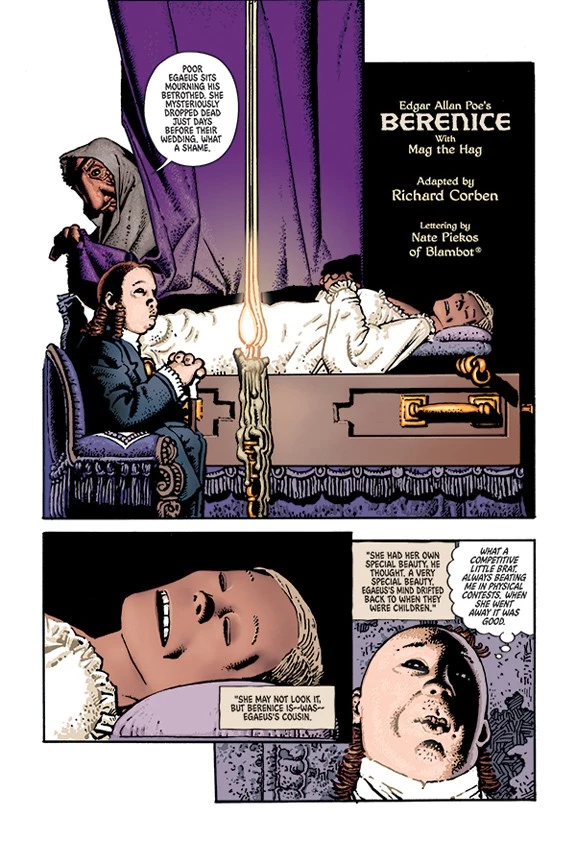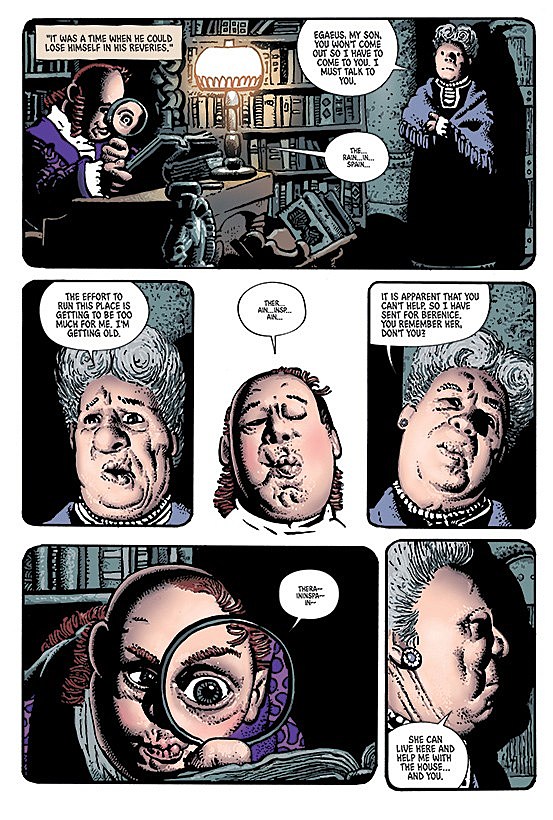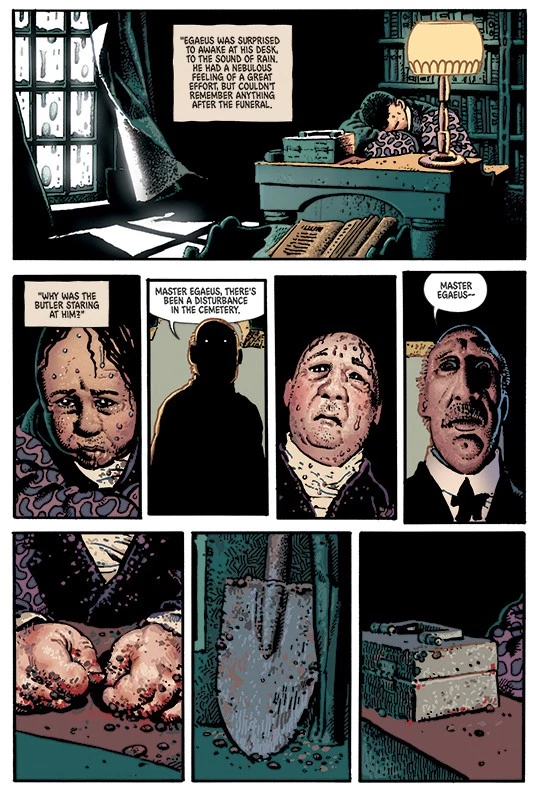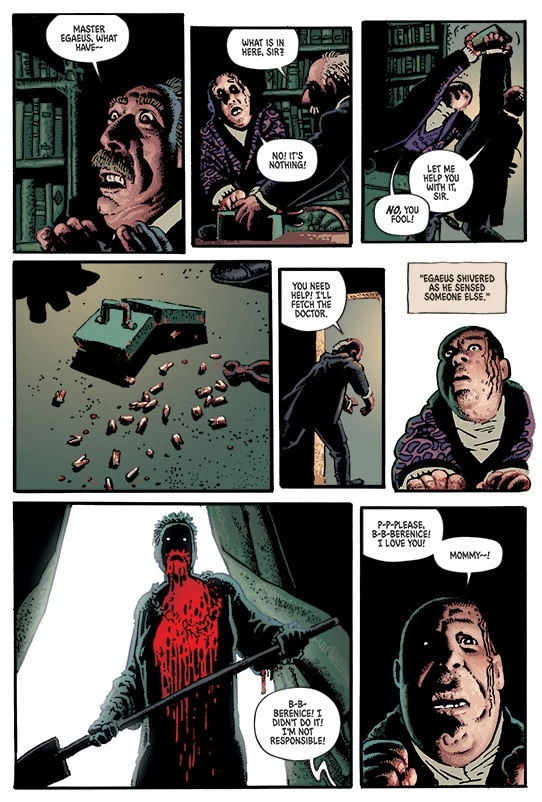 Corben's been on a role with these Poe adaptations, so it's no surprise that Dark Horse is giving the cartoonist a full-length in which to unleash the particularly gruesome poem Conqueror Worm. The one-shot goes on sale November 21, but you can enjoy this exclusive preview courtesy of Dark Horse.

Finally, spoiler alert, Hellboy totally died at the end of The Storm and The Fury. Launching in December, Hellboy in Hell follows Earth's fallen hero and former leader of the Bureau for Paranormal Research and Defense as he confronts his greatest challenge: the infernal throne that he fought his whole life to avoid. Most crucially, Hellboy in Hell marks series creator Mike Mignola's return to drawing long-form stories after a multi-year absence.
As if this post wasn't enough to convince you, but Dark Horse isn't kidding around with this Halloween thing. The publisher released today a special 100-page sampler of its horror slate, and it's available for free via
Dark Horse Digital
. Called Drawing on Your Nightmares, the sampler comes with material like you see above as well as more work by Tim Seeley, John Arcudi, Eric Powell, Guillermo del Toro and much more.