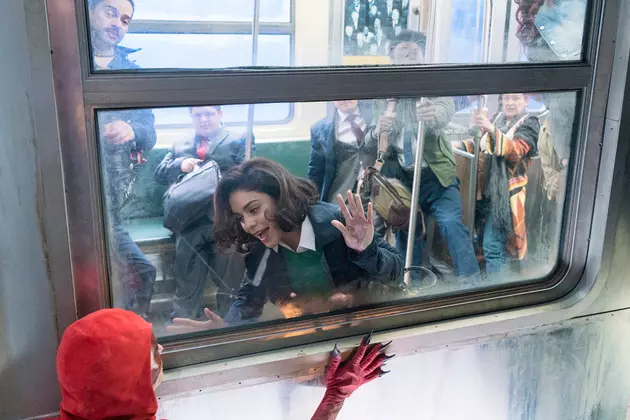 DC Comedy 'Powerless' Loses Showrunner to Creative Differences
NBC
If ever you wondered how NBC might sustain a Powerless comedy set within the DC universe, its showrunner is left to wonder as well. Reports confirm Ben Queen has departed the superhero-adjacent insurance comedy ahead of production, owing to differences with Warner Bros.
Per The Hollywood Reporter, Queen's departure reportedly stems from a mutual decision between he, NBC and Warner Bros. TV, chalked up to that old standby of "creative differences." Production had intended to begin at August's end in advance of a midseason premiere, but will now be postponed to find a new showrunner.
So reads the Powerless synopsis:
Powerless is the story of Emily (Hudgens), a young insurance adjuster specializing in regular-people coverage against damage caused when Super Heroes and Super Villains treat the city like their own personal battleground. Taking care of insurance needs one by one, Emily and her team of co-workers might not have any superpowers but they are out to make a difference in people's lives and prove that you don't need to have powers to be powerful!
Firefly favorite Alan Tudyk will play Del, Emily (Vanessa Hudgens)'s superior Del, as well as the company owner's son and "a power-mad disastrous dictator of a boss," while Community alum Danny Pudi will play Teddy, Emily's best work friend, trusted confidante and office prankster. Christina Kirk will play Jackie, superhero fan and assistant to Tudyk's Del, along with comedian Ron Funches in an added role.
We'll hear more closer to midseason, but is Powerless already in trouble?