Spandex Theatrics: Rounding Up The Week's Movie News
There has been a lot of recent moving and shaking in and around the comics' film scene, and ComicsAlliance has your handy dandy one-stop roundup.
WHO WILL WIELD THE SHIELD? Now that director Joe Johnson's "Wolfman," picture has hit theaters, the gears for his "The First Avenger: Captain America," movie have started to turn. The Hollywood Reporter, er, reports that Marvel Studios has begun screen testing the title role, and they've narrowed the field to a handful of potential Super Soldiers. The studio seems to be eying the small screen for their big screen hero, with a list headlined by John Krasinski of "The Office," Chace Crawford of "Gossip Girl," Scott Porter of "Friday Night Lights," and Michael Cassidy, who comics fans will remember from roles both on "Smallville," and "The O.C."
Others rumored to be up for the role of Star Spangled Avenger are Patrick Flueger, Wilson Bethel, and Mike Vogel.
Check out more on the Captain America screen tests, and the latest on the Thor, Scott Pilgrim, Flash movies and more after the jump...
Krasinski and Crawford are likely the two most visible candidates, with Krasinski known well for his role as Jim Halpert on "The Office," and Crawford as Nate Archibald on "Gossip Girl."
But there are some comics' angles to keep in mind here. Eagle-eyed fans will remember that TV QB Porter is an admitted comics' consumer, coping to Newsarma back in 2007 to being the proud owner of 23 long boxes. Cassidy has some continuity of his own, playing Seth Cohen's comics-adoring cohort/ nemesis Zach on "The O.C." The pair were the leaders of their high school comicbook reading club, and went on to pitch their "Atomic County," series to Wildstorm on the show. It's unclear that any of these inside-culture aspects would bear out in any final casting, but it's far from impossible.
THR notes that it is entirely possible that the final casting call will go to someone who had not screen tested, but nonetheless, the names that have gotten out do offer strong insight into the studio's vision for Marvel's standard bearer of the stars and stripes.
`A New Hope' for Scott Pilgrim fans
"Fantawesome," is the word that MTV's Splash Page chose to sum up a fresh batch of reviews for Edgar Wright's "Scott Pilgrim vs. The World," movie. The Michael Cera vehicle, due out August 13th, was test screened for select fans by Universal, and by all accounts the outlook was overwhelmingly positive. One fan went the extra mile with his praise, calling it, via Twitter, his "favorite movie that doesn't have Star Wars in the title."
Is Hank Pym Disney's "Ain't Man?"
Speaking of Edgar Wright, the director's other long-anticipated comics' project, "Ant Man," may have hit a small snag. io9 posits a troubling theory about Disney's plans to phase out mid-level projects. The multimedia empire may be splitting its focus between huge budget spectacle films, with ready-made merchandising empires, and much lower budget, low risk enterprises, such as romantic comedies. This could spell doom for smaller action adventure projects like Ant-Man, which would still require a big budget for visual effects, but would likely be less of a draw to uninitiated audiences. But wait, isn't that kind of like how they said audiences were too unfamiliar with the character for an "Iron Man," movie to work? If Disney saw the value of their Marvel acquisition as the opportunity to integrate disparate properties into a larger shared film narrative, they will need to supplement some of their high budget, high risk ventures with middle ground, nuanced projects. Should Disney attempt to turn every single Marvel Studious film into a summer tentpole blockbuster, they would likely lose much of the diverse variety of the publishing line.
Thor dropping hammer on New Mexico, Iron Man 2 could be next
The Associated Press has reported that Kenneth Brannaugh's `Thor,' film will shoot, in part, on location in the state of New Mexico.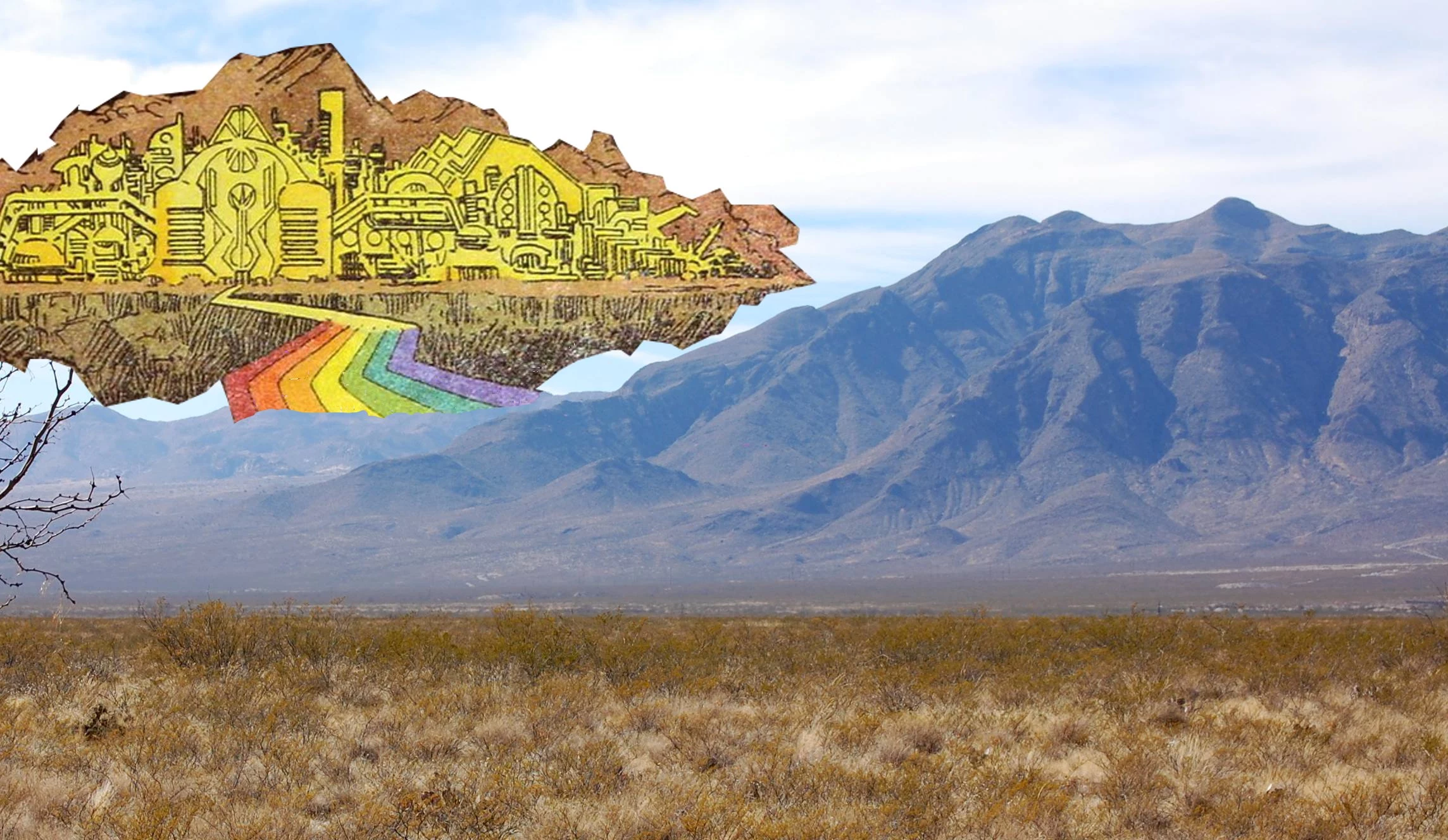 Marvel Studios' anticipated 2011 blockbuster has already commenced shooting in Los Angeles. The question is, will the locations filmed be New Mexico's vast deserts or it's snowy peaks? And a better question might be will Asgard's favored son spend the bulk of his screen time battling dry land trolls or snow giants, because that answer will likely spill the beans on the locale question as well.
Italian movie site BadTaste may have stumbled upon a scoop most mighty. They believe that they've caught the hammer-wielder in an "Iron Man 2," cameo. Check out the 1:16 mark of this featurette for the alleged crossover.

In the scene, Tony Stark is heading towards a showdown with the jailed Whiplash. As he makes his way though the French prison cells, a bulky, open-shirted blond & bearded prisoner is being photographed by cops. Could this be Chris Hemsworth's first appearance as the Odinson? Check out the clip and judge for yourself.

Goyer is DC Entertainment's Man of Steel
David Goyer might Hollywood's most trusted comics guy. After seeming to have a hand in half the comic's films produced in last 15 years, (and we'll just pretend "Blade Trinity," and the David Hasselhoff "Nick Fury: Agent of S.H.I.E.L.D." movies never happened), Goyer has been tapped to write the revamped "Superman: Man of Steel," movie, according to the Latino Review. After working on the Christopher Nolan Batman films, Goyer has secured the trust of both studios and fans, and reports suggest that "Man of Steel" will forgo any origin story for a more straightforward Kryptonian adventure. The "Superman Returns" team of director Bryan Singer and star Brandon Routh will not be asked to return. This just might be that [4 YEAR OLD SPOILERS] Superman's illegitimate son won't make the cut either. Too bad. Also in the report is word that "Kick Ass" creator and circus ringmaster Mark Millar was never close to landing the writing gig, despite the writer's proclamations that he had been approached by a potential director to pitch his Superman story.

Finding a Brave and Bold Director for The Flash
Warner Bros. appreciates the value of a good team-up. Cinematical has word that Greg Berlanti, once attached to "Green Lantern," as director, and who co-wrote the first draft of the GL film, has been approached to take the reigns of "The Flash." I'm sure Warner Bros. and DC would love a, ahem, fast turnaround on the director's decision.

No Angelina Jolie makes sequel un-Wanted
Well, the death of her character in the final minutes wasn't enough to keep Angelina Jolie away from a potential "Wanted," sequel, but apparently the chance to work with "Children of Men" director Alfonso Cuarón did the trick. New York Magazine had the scoop, carrying word that without the better half of Brangelina, there would be no recasting, and no "Wanted," sequel. Well, maybe she'll focus on making a third "Tomb Raider," movie instead.

Mark Millar embraces the blasphemy of American Jesus
It isn't all doom and gloom in the world of Mark Millar. Splash Page had word from the writer, by way of footage from IGN UK, that the writer is busy shopping his "American Jesus," property, formerly known as "Chosen." Millar indicated that the film would follow the mold of the "Kick Ass," picture, requiring independent financing, and later finding proper distribution. Millar pointed out just how asinine the Hollywood system can be, sharing an anecdote where an exec proposed doing the "American Jesus," story without Jesus, citing skepticism that there would be an audience for such a controversial religious-themed tale. Millar cited the commercial success of Mel Gibson's "Passion of the Christ," even casting his story as a sort of sequel, telling IGN, "'The Passion' is kind of the origin and this is the next part." This brazen opportunism proves, perhaps with finality, that even when it comes to one of the oldest stories ever told, there is no success out there that Millar cannot wrangle his way into laying at least some claim.
And that's it in a busy week of comic book movie updates! Make sure to stay tuned to ComicsAlliance for all the latest in comics and graphic novel cinematic adaptation news.