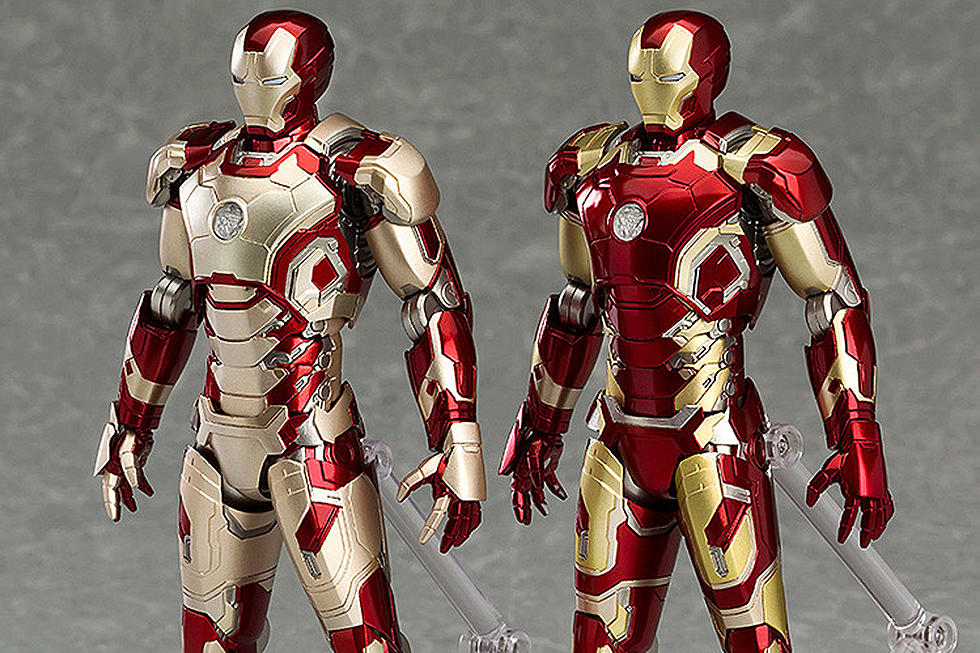 Figma Hosts Its Own House Party With New Iron Man Figures
Good Smile
If we haven't reached the peak of the Iron Man collectible era, we are fast approaching the event horizon. Back in 2008, I don't think anyone quite imagined the impact Marvel's Iron Man movie would end up having on the action figure community. It's a strange thing that in addition to being the foundation of the Marvel Cinematic Universe, Iron Man is the bedrock which supports the toy lines that have thrived since his arrival on the scene. From Hasbro and Hot Toys to Lego and Figma, Iron Man is always there, and he continues to be a driving force of sales for any line that includes him.
Even though Iron Man 3 and the dozens of armors from that film have gotten a fair share of love over the past few years, Figma never put its spin on Iron Man beyond the first Avengers film. With Figma's latest releases, it doesn't even matter that the Mark XLII and XLIII armors are already outdated. Iron Man is bulletproof when it comes to the changing trends. Sure everyone wants the latest armor from the most recent movie, more importantly, collectors just want more Iron Man figures with better details and more articulation than the last.
Both figures are nearly identical in that regard, as the MK XLII and MK XLIII armors are merely colorway swaps for the exact same build. Figma's figures are typically highly articulated to begin with, but you can see from the promotional images that there's a lot of flexibility in the Iron Man despite being a suit of armor. Credit where credit is due, creating a poseable figure of Iron Man isn't as easy as companies like Good Smile and other Japanese manufacturers make it look. The bulk of the armor can often be restrictive in that regard, but that doesn't seem to be a problem for either figure.
In addition to the standard Figma stand, both Iron Man figures will come with some effect accessories so you can make it look like he's boosting around your living room or office. The paint apps on both look great too, which they'd have to at this point. With so many other Iron Man figures of these exact armors and also at this 6" scale, any slight deviation from the standard would doom these figures before they ever hit shelves. There's a perfect shiny, metallic gloss to both Iron Men, and the slight variation in the red and gold hues between the two make them pop when posed next to one another.
Both the Iron Man MK XLII and MK XLIII are due to arrive in Japan this winter. They should fall in the $80 range when importers offer them later this year.