G.I. Joe USS Flagg Comic-Con Display Both Fulfilled and Crushed Dreams Considered the Holy Grail of toy collecting not only by G.I. Joe: A Real American Hero fans, but by general action figure aficionados the world over, Hasbro's USS Flagg has been blowing minds with its titanic scale and detail since 1985. Retailing for around an almost unspeakable $110 in its heyday, the staggering vehicle/playset combo now reaches into the thousand dollar range in even its most meager incarnations. Some toy dreams came true for Flaggophiles at Comic-Con last week, however, with Hasbro displaying a wonderfully modified USS Flagg quite literally decked out in a blend of its classic and more recent G.I. Joe offerings. Unfortunately, the toy company still has no plans to revive the now legendary toy -- even with a reimagined version. Comfort yourself with all our photos of Hasbro's epic USS Flagg display after the jump.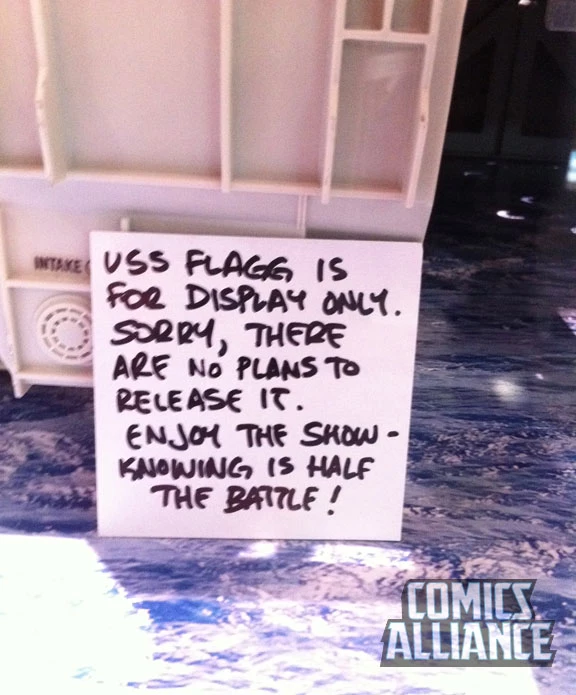 Keep on daring to dream, Joes and Janes!