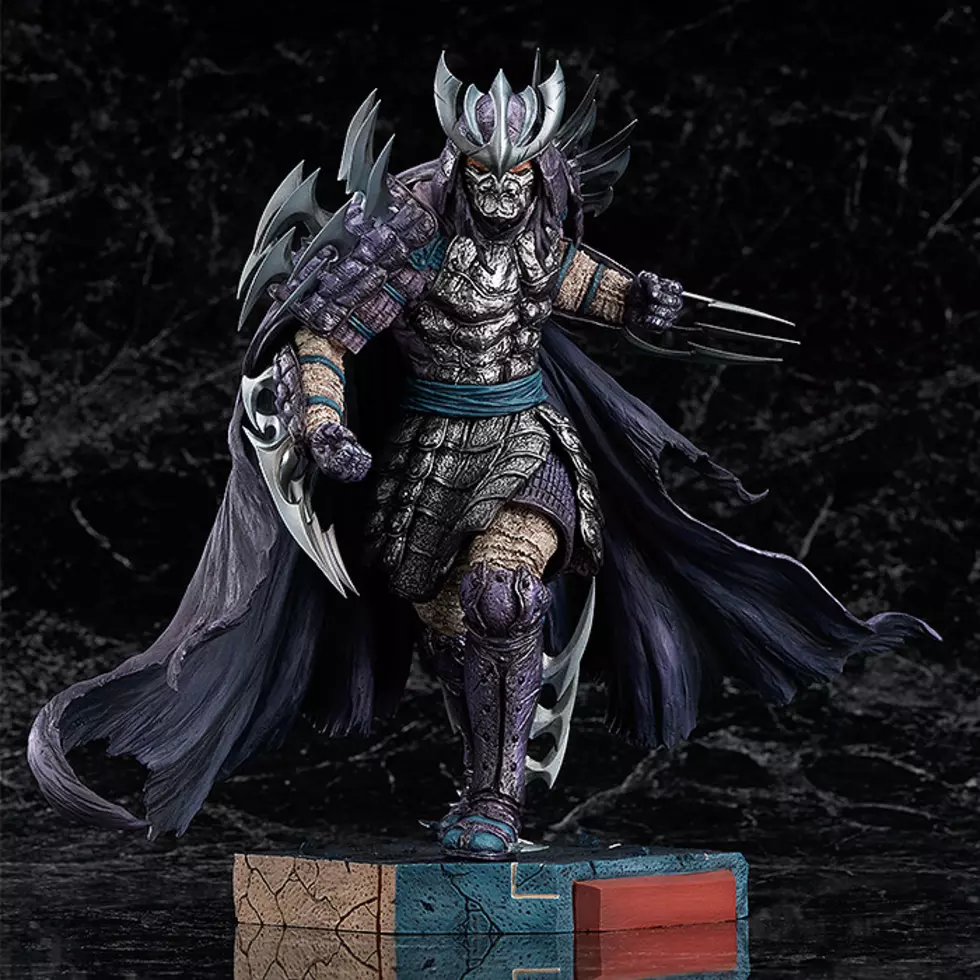 James Jean's Shredder Statue Gives the Turtles' Villain Some Swagger
Good Smile
I don't think Shredder gets enough credit when it comes to the greatest villain conversation. I'm not saying he's the most vile foe to ever stalk a hero day and night, but the man has haunted to the Teenage Mutant Ninja Turtles for decades. He's always looked imposing, but as time has progressed past his debut, his suit of armor has gotten more and more fearsome. I'd argue that aside from Super Shredder, Oroku Sakai has never looked more dangerous than he has in Good Smile's new statue series.
Designed by James Jean --- who previously designed a quartet of connecting statues for the Turtles themselves --- Shredder here is the first of four new big bads to serve as a complementary collection to the sewer-dwelling teen heroes. We got a glimpse at the unpainted prototype at NYCC just a few weeks ago, and even in that plain gray state, it was impressive. Now that it's been given the proper color treatment, there's no doubt this statue is amazing.
I mean, just look at this thing. In the unpainted form, you could see a lot of the detail, but adding the metallic silver and purple gives Shredder that much more depth. It brings out all the finesse of Keiji Iwakura's sculpt, which captures nearly every shape and silhouette of Jean's work, and also adds some of his own intricate style. This interpretation is of course not for everyone. It's a little exaggerated in the blade department, and those fans that prefer a more subdued Shredder might not get as much out of such an elaborate design. Not me. This thing is b-a-n-a-n-a-s in all the right ways.
Plus, it gets me excited to see how the Rocksteady, Bebop and Krang are going to turn out. If Shredder looks this good, those three might just shatter all expectations.
The James Jean TMNT Villains Shredder statue is expected to arrive in April 2017, and will retail for $140-160 in the US. Anyone that orders all four of the upcoming statues will also receive a print by Jean featuring all of the villains gathered together to face off against the Turtles.