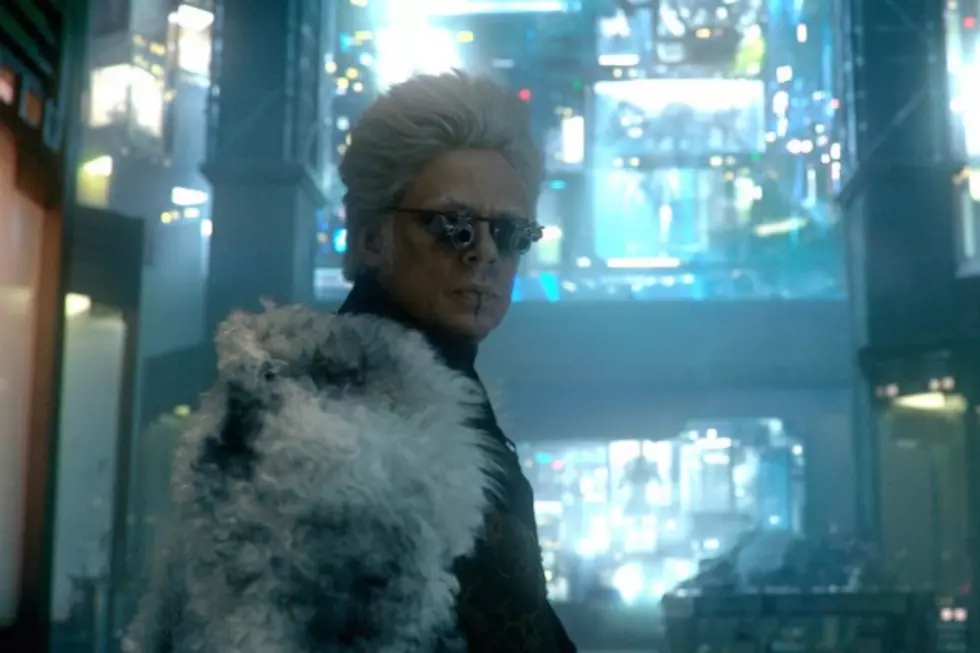 That 'Guardians of the Galaxy' Post-Credits Scene Gets A Comic Book Sequel From Marvel
Marvel
The post-credits scene for Guardians Of The Galaxy featured a rather unexpected comic book character, which inspired fan speculation over whether or not this particular character would make another appearance in the Marvel Cinematic Universe. While we won't see him on the big screen again anytime soon, he is getting his very own comic book sequel to help explain how he ended up in Guardians of the Galaxy.
It's pretty safe to assume that Howard the Duck's appearance in the post-credits scene of 'Guardians of the Galaxy' is no longer a spoiler because James Gunn's superhero space opera was one of the biggest films of 2014—meaning the majority of the movie-going public has seen it by now (and in many cases, more than once). But just how did Howard the Duck end up in the clutches of Benicio Del Toro's eccentric Collector character?
Marvel will answer that question in the upcoming Howard The Duck #2, by Chip Zdarsky and Joe Quinones, which tells the story of how Howard found himself hanging out in a glass cube among the prized possessions of The Collector. Naturally the Guardians themselves make an appearance; most notably fellow funny animal Rocket Raccoon. Here's the official synopsis:
Howard's first big case has taken him across the universe and landed him in the clutches of The Collector! But he's not alone as the very popular Rocket Raccoon is a prisoner as well! Have you ever seen a comic book sequel to a post-credits scene in a movie? Well, you will now!
The new Howard The Duck comic book series kicks off in March, with the Guardians tie-in issue hitting stands in April. Check out the cover art for that issue below: