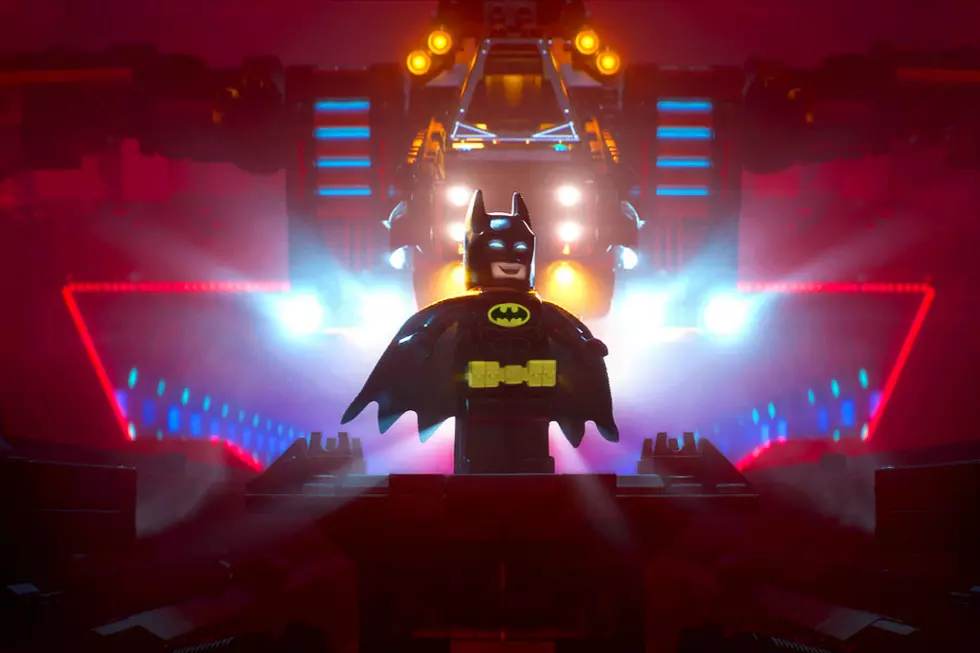 'The LEGO Batman Movie' Reveals First Look at LEGO Joker and LEGO Robin
Warner Bros.
The first teaser for The LEGO Batman Movie was appropriately Bat-heavy and even more delightful than we could have imagined. And while Will Arnett's narcissistic Dark Knight probably doesn't care too much about his co-stars, we've been anxious to see what some of Batman's other famous characters will look like in the upcoming LEGO Movie spinoff. Thankfully, the wait is over.
USA Today premiered four new images (above) from The LEGO Batman Movie, giving us our first look at The Joker and Robin. In addition to the photos, director Chris McKay spoke a bit about the relationship between this iteration of Batman and his iconic arch-nemesis, voiced by Zach Galifianakis:
The Joker sees himself on the same level as Batman, a peer, at the top of the game. But Batman says that's not the case, which sends Joker into a spiral trying to prove to Batman that he is indeed the greatest enemy.
The article also reveals that The Joker will be joined by Harley Quinn on his quest to destroy Gotham City, with the pair riding around in a "snazzy convertible" that McKay describes as "loud and flashy, the inner view of himself writ large in car form with crazy, zebra-striped seats." Sounds about right.
As for the Boy Wonder, McKay says that Bruce Wayne "accidentally" adopts Robin from a charity auction — without realizing that he's a kid. Voiced by Michael Cera, Robin is "a super-positive kid who always sees the glass as half full," according to McKay. The director adds: "Really, at the end of the day, he just wants a hug."
The LEGO Batman Movie also features Rosario Dawson as Barbara Gordon / Batgirl, Ralph Fiennes as Alfred Pennyworth, Mariah Carey as Mayor Marion Grange and Susan Bennett (aka Siri!) as the voice of Batman's computer. The film hits theaters on February 10, 2017.
A History of Batman On Screen, In Pictures