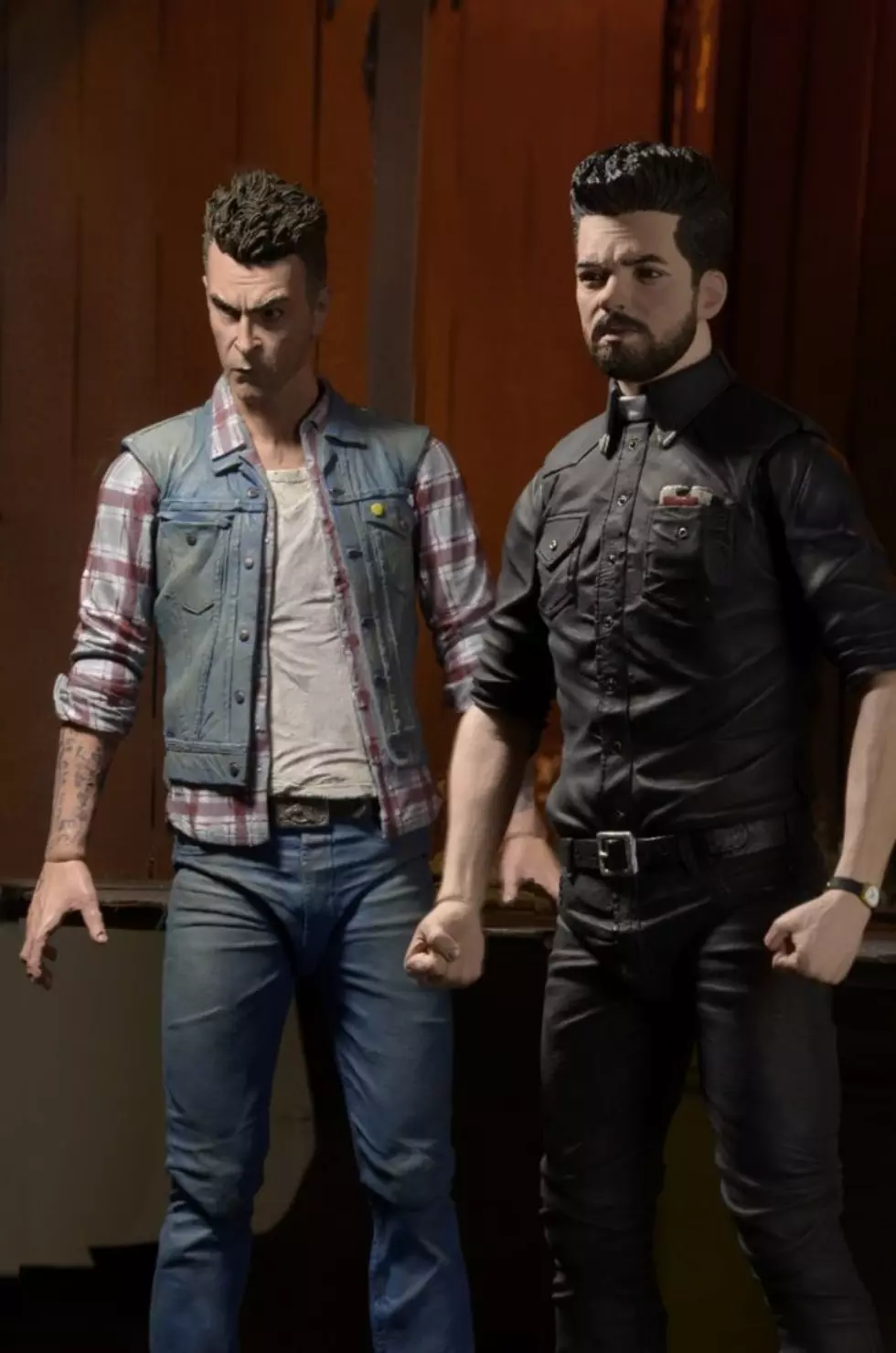 NECA Spreads the Gospel of AMC's Preacher With New Figure Series
NECA
It's been something like 15 or 16 years since the last time there were new Preacher action figures available. To be fair, Preacher action figures were a bit of a hard sell back at the turn of the century, and with the comic ending around the same time, any hope of more Preacher figures ended shortly after. That is, until this year when AMC started airing its television adaptation of the Garth Ennis and Steve Dillon comic.
Now, thanks to NECA, the cast of Preacher is back in in figure form for the first time in over a decade. And they're kicking things off with the main man and his toucan vamp, Jesse Custer and Cassidy.
The figures are based on the likenesses of actors Dominic Cooper and Joseph Gilgun as they appear on the show. The Cooper head sculpt even has Jesse's goofy haircut, which is captured about as well as you can in a 6" toy. While it's still better than the Jerry Seinfeld haircut Jesse had in the comics, it is certainly a look I'm not sure very many people could pull off, Cooper included.
Cassidy has a great "Don't Eff With Me" portrait, and it captures Gilgun's gaunt Irish vampire quite well. Both figures are a little too clean for how violent Preacher gets at times --- okay, most times --- but there's always series two for the more vampiric Cassidy variant, and a more "active" Jesse to see the light of day. Perhaps they'll help fill out a second wave that includes Tulip or the Cowboy (who many of you know as The Saint of Killers). Provided of course this first wave does well enough. With how devoted the Preacher fan base is, coupled with how loyal AMC drama fans are, that probably won't be a problem.
Both Jesse and Cassidy will be available this December.