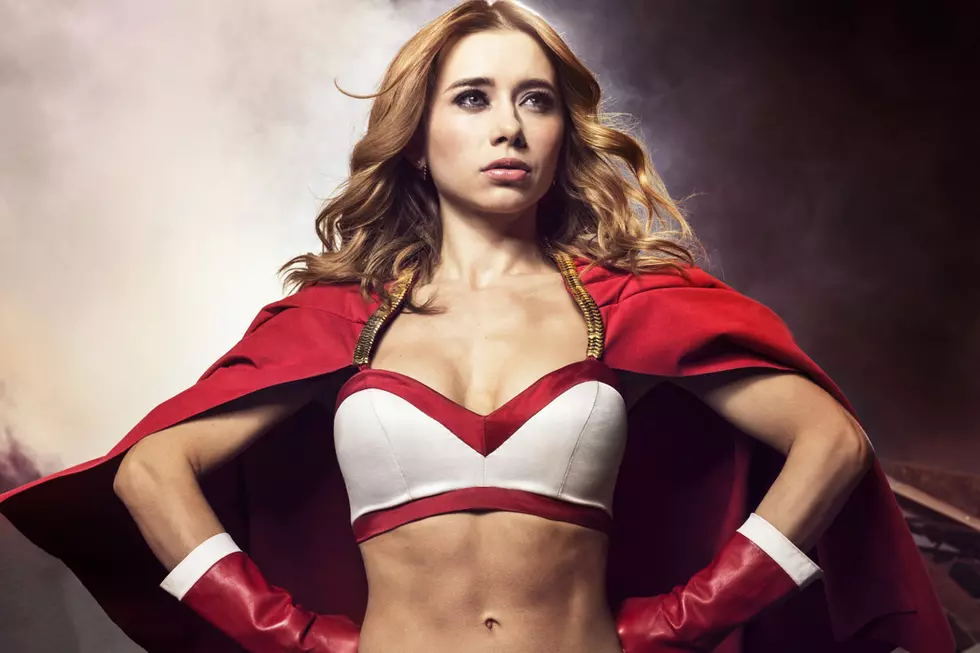 PlayStation 'Powers' Gets 'Shock'-ing Upgrade in First Season 2 Photos
Sony
It's been some time since Sony dropped the first official Powers Season 2 trailer for the upcoming PlayStation premiere, and a powerful new sneak peek has arrived. Check out the costumes and panache on display in new Super Shock-ing photos from the 2016 premiere!
Nerdist picked up the first round of Powers Season 2 photos, as the new episodes pick up in the comic-adapted aftermath of Retro Girl's murder, sending ripples through the super-powered community. The photos offer new looks at Michael Madsen's "Super Shock," along with Tricia Helfer's Agent Lange, and a noticeably more chiseled Olesya Rulin as Callista.
So reads Powers Season 2's new synopsis:
Powers, an edgy dramatic series inspired by the graphic novel series of the same name, follows the lives of two homicide detectives, Christian Walker (Sharlto Copley) and Deena Pilgrim (Susan Heyward), who are assigned to investigate cases involving people with extraordinary abilities, referred to as "Powers."

Set amidst today's paparazzi culture, Powers asks the questions, what if the world was full of superheroes who aren't actually heroic at all? What if all that power was just one more excuse for mischief, mayhem, murder, and endorsement deals?

The new season will delve into the storyline made famous by the first comic "Who Killed Retro Girl?" as the Powers Division investigates the shocking murder of the world famous superhero (played by Michelle Forbes) and the mysteries that her death uncovers.
Powers will return later this year to the Sony PlayStation Network, with Falling Skies alum Remi Aubuchon taking up showrunning duties fulltime. Additionally, Ben Edlund (Supernatural, Angel, Firefly and creator of The Tick) will join the writing staff.
Stay tuned for an official premiere, and check out the trailer again below.