PSAs From Panels: Dealing with the New DC Universe [Comic]

In this week's comics-related Public Service Announcement by Kevin Church and artist Sandra Lanz, the cast of The Rack - a webcomic set in a comic book store - talks about the DC reboot and why readers shouldn't panic.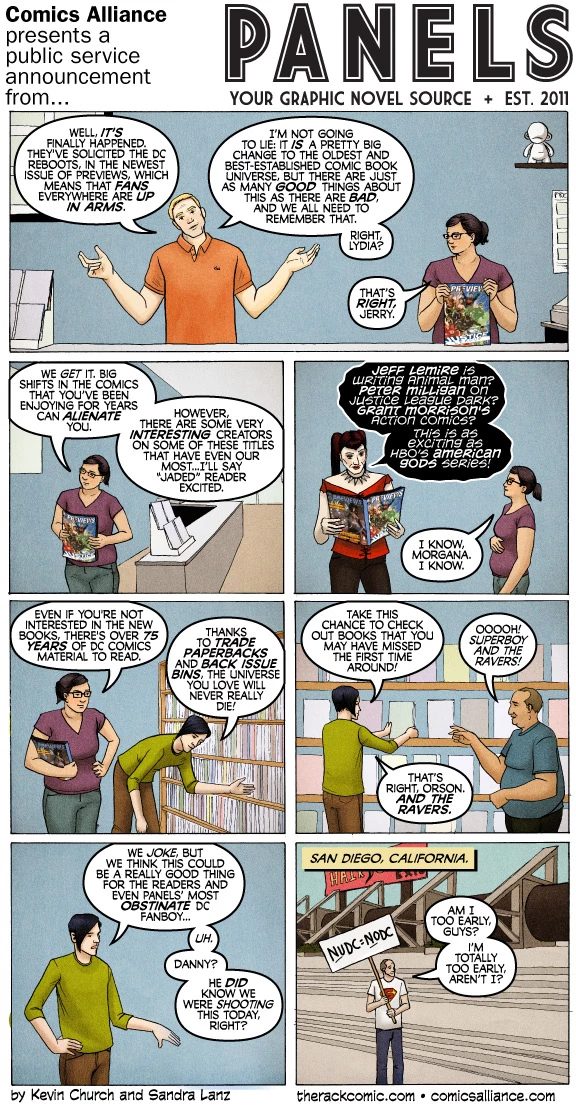 To read the continuing adventures of the cast of Panels, check out
The Rack
, written by Kevin Church and drawn by Benjamin Birdie at
therackcomic.com
. Artist Sandra Lanz's site can be found at
SandraLanz.com
.
Previous PSAs from Panels: