Read Comics in Public Day: Photo Round-Up
Read Comics In Public Day
on August 28th was a success in the sense that people did in fact
read comics in public all around the world
, and in the sense that, unlike
last year
, we were able to round-up more than four photos of people. See some of the best photos submitted, a few the CA staff took, and several found around the internet with no small thanks to a great
Flickr pool
, such as the above photo of a
fan reading Batman at the Eiffel Tower
.
Artist Jonathan Case (
Green River Killer
,
Dear Creature
) reads the Sunday funnies at Portland's Mt. Tabor Park, photo by
Aaron Colter
.


Nigel reads Spider-Man Noir upside down. Photo by expecting t0 fly.


Maggie reads The Walking Dead at Forest Hill Cemetery in Wisconsin. Photo by _Madolan_.


ComicsAlliance editor-in-chief Laura Hudson reads Casanova: Gula at a park in Portland, Oregon.


Comics reading en masse in Poznan, Poland. Photo by Ms. Aguti.


A fan reads Kingdom Come while getting some important grocery shopping done. Photo by Kathryne on Flickr.


Marvel Comics' Social Media Coordinator Janna O'Shea reads The Punisher with her parents pseudo-public. We'll let it slide. This time. Submitted via Tumblr.


The wedding party of Jennifer and Dan takes a break to read Suicide Squad and Hellboy.


A father and daughter enjoy Captain America outside a public library. Photo by fortsonre on Flickr.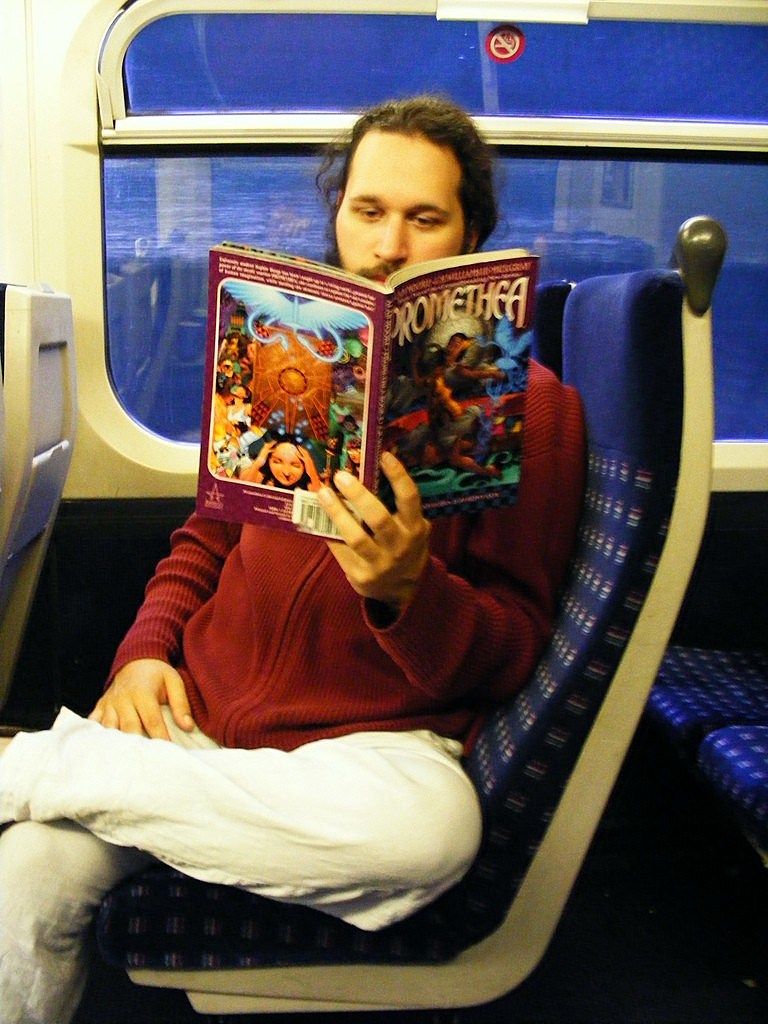 Dave reads Promethea on the train. Photo by daisydaisyk on Flickr.


Brenna B. and Erin F. reading Camilla d'Errico's The Fallen and Tanpopo. Photo by Aaron Colter.


Comedian Marc Maron found reading comics in public by smorean on Flickr.


Martin of rad small-press comic site Avoid the Future reads Santa Riviera outside a castle in France. Photo by avoidthefuture on Flickr.


All this reading makes Laura sleepy. See ya next year!


Do you have any Read Comic in Public Day pics of your own to add -- or any favorites you've seen around the web? Drop them in the comments!