RePaneled Invites Artists to Cover Famous Panels In Comics [Gallery]
Professional comic artists, much like Wolverine, are considered the best they are at what they do, but does that mean they have the final word on a critical or comical scene from your favorite books? Anthony Vukojevich and the contributors of RePaneled don't necessarily think so, and we should consider ourselves very, very lucky for that.Inspired by Covered Blog, which hosts artist reimaginings of classic comic book covers, RePaneled was launched by Anthony Vukojevich in early September. Since then, the site's hosted nearly 30 submissions from artists like Robert Goodin, Brad Campbell, James Edward Clark, Adam Koford, Aviv Itzcovitz, Kerry Callen, Camila Barboza, Marc Palm, Eric Shonborn, Jason Young, Steven Weissman, David Tosh, Ben Granoff, Blake Sims and of course Vukojevich himself.
"The idea of redoing existing comic covers in an artist's own style was certainly not new," said Robert Goodin, the man who brought readers the fabulous Covered blog. "Fred Hembeck has been doing it for decades, people have done them and posted them on message boards. After picking up some comics with covers that I really loved, I thought about trying to redraw one in my own style. Then I thought about how great it would be to see other artists do the same, but I wasn't sure if I was the only one who felt that way. I mentioned the idea to Jeffrey Brown and Renee French at APE one year and they seemed into the idea. Jeffrey even mentioned that he already had some X-men covers that he had done as commissions. Once I had about 10 covers from friends, I thought it was time to fire up the blog and it took off from there."
The other artists took to Covered quickly, especially one Vukojevich, whose cartoony style really shakes up comic book images of yesteryear. "Anthony Vukojevich and I are old pals since college. He's probably done more covers for Covered than anyone else and got the idea of redoing panels," Goodin said. "He did ask me if I would care and I didn't so he started up RePaneled. I suppose I'm a little flattered about him carrying over the idea, but since Covered is a blog about building on the work of other people, it makes sense that another blog would build on the concept set out with Covered."
Check out a few of our favorite RePaneled entries below:


Forever People #4 RePaneled By Jason Young




X-Force #117 RePaneled By Camila Barboza




Superman: The Man Of Steel #18 RePaneled By Aviv Itzcovitz




Amazing Spider-Man #50 RePaneled By James Stayte


Tintin In Tibet RePaneled By Gerry Alanguilan
Ms. Marvel #7 RePaneled By Anthony Vukojevich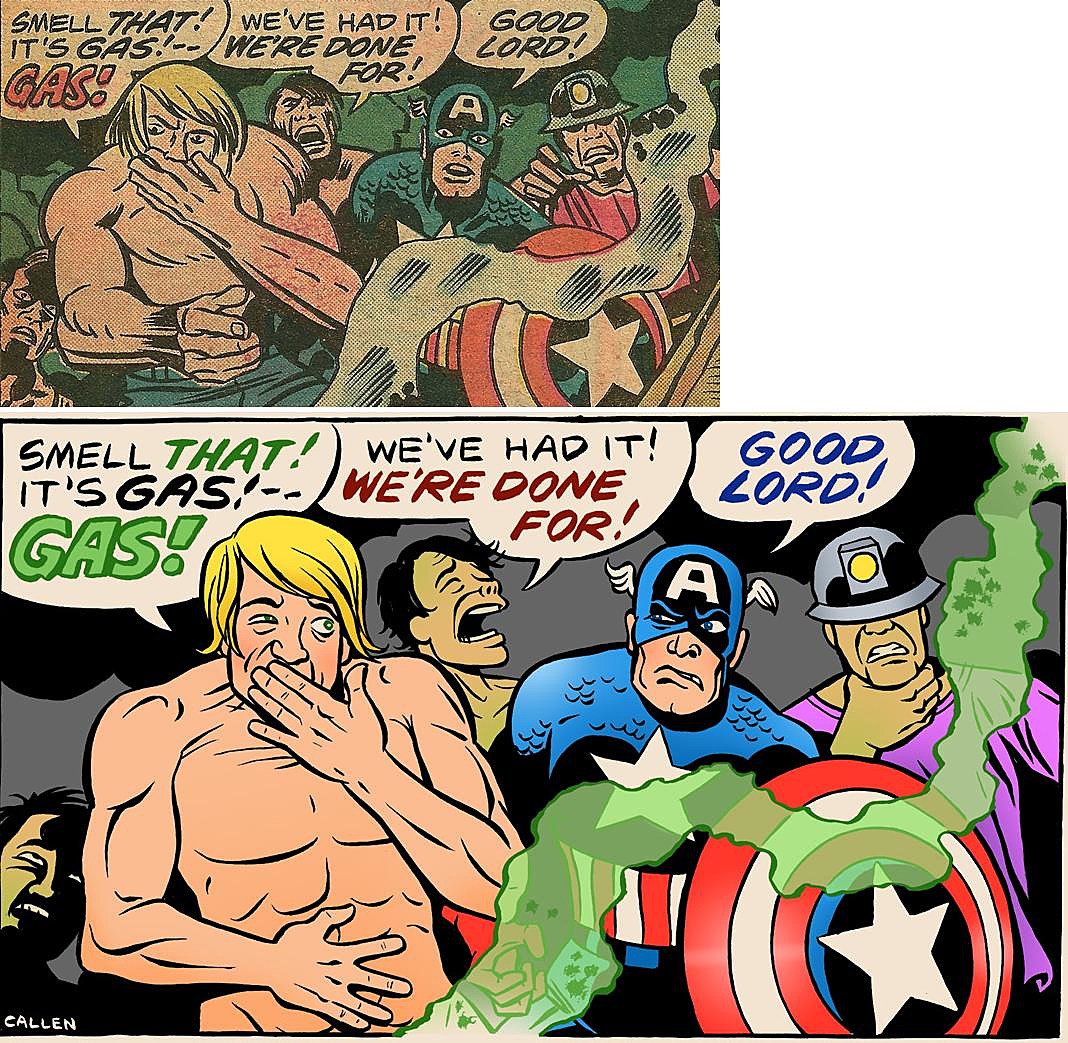 Captain America's BiCentennial Battles RePaneled By Kerry Callen
Amazing Spider-Man #42 RePaneled By Brad Campbell




Batman #66 RePaneled By Anthony Vukojevich




Defenders #48 RePaneled By Anthony Vukojevich
X-Men #132 RePaneled By Anthony Vukojevich
Tales Of Suspense #93 RePaneled By Marc Palm




Forever People #4 RePaneled By David Tosh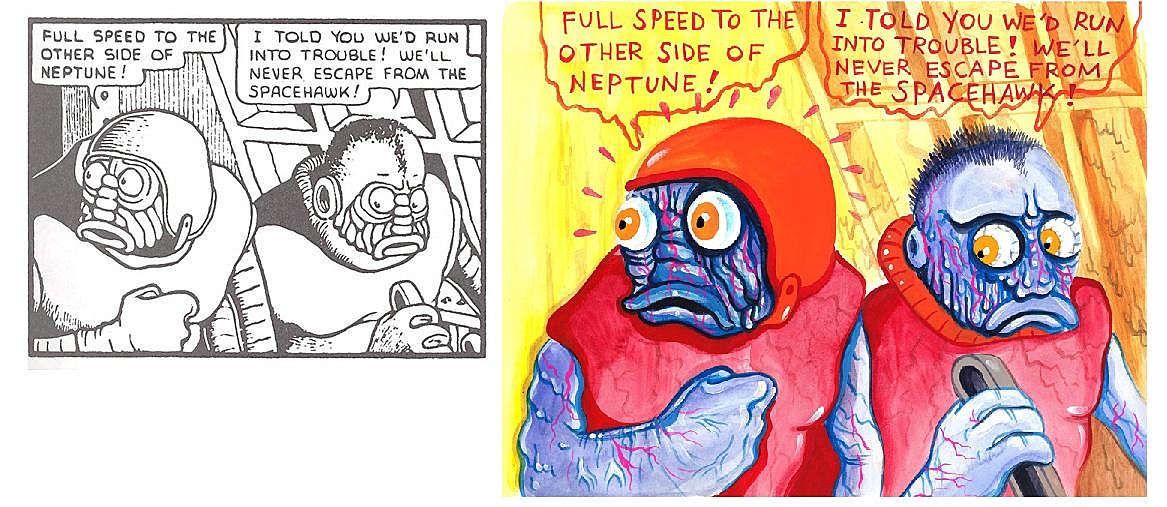 Basil Woverton's Spacehawk RePaneled By Dieter Van der Ougstraete


Eightball #19 RePaneled By Eric Shonborn
Know of other websites or projects reinterpreting your favorite comics? Let us know in the comments section below.