 Movie vs. Comics: Breaking Down the 'Scott Pilgrim Vs. the World' Trailer
The "Scott Pilgrim Vs. the World" trailer is finally out and our world is pretty effectively rocked. After months of promo images, teaser videos from the set, early reviews and finally a full-fledged movie poster, expectations have been high and so far the film seems like it will likely deliver and then some - especially considering that after our umpteenth viewing, we're still detecting new details (no matter how small) that keep our heads buzzing. So far the film's attention to detail seems stellar -- even the trailer is rich with nerd references for the mining. Check out a few awesome details that caught our eyes after the jump.

Scott sees Ramona for the first time at a party:
Note: Evil ex Lucas Lee striking a pose on the bus-side advertisement.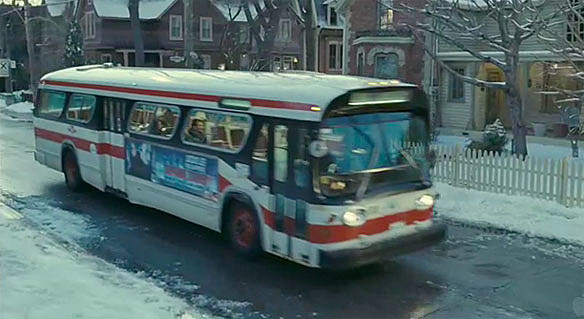 Scott and Ramona walking away from their first date in the snow:
Scott is thinking big with special effects aplenty.

Lucas whips it good the way Bryan Lee O'Malley intended.

Michael Cera rocks a Diesel Sweeties shirt.

Roxie lays down the gauntlet with Scott:
The seven evil exes are looking spot-on: