 Jesse Lonergan's Super-Hero Dance Party For Batman, Spider-Man and More

With all the crime-fighting, crime-plotting, interdimensional crises and life sentences to Arkham Asylum, the heroes and villains of our favorite comic books rarely get the chance to kick out the jams with a good old-fashioned dance party. Fortunately, cartoonist Jesse Lonergan has taken it upon himself to solve that problem.
In a series of pictures drawn for his website, Lonergan has pulled the heroes and villains of the Batman, Spider-Man and Star Wars franchises onto the dance floor, and the results are absolutely fantastic: Harley Quinn in mid-pirouette, Poison Ivy rocking Beyonce's "Singles Ladies" moves, the Kingpin going old school with the Running Man, swing-dancing Goblins (both Green and Hob) and even the Joker striking a pose to "Vogue."
That's right. The Joker. Voguing. Put some beats on the jambox and check out our favorites after the jump!

Batman

The Joker

Mr. Freeze (and his dancing polar bears)

The Riddler, Query and Echo

Poison Ivy

Bane
Batgirl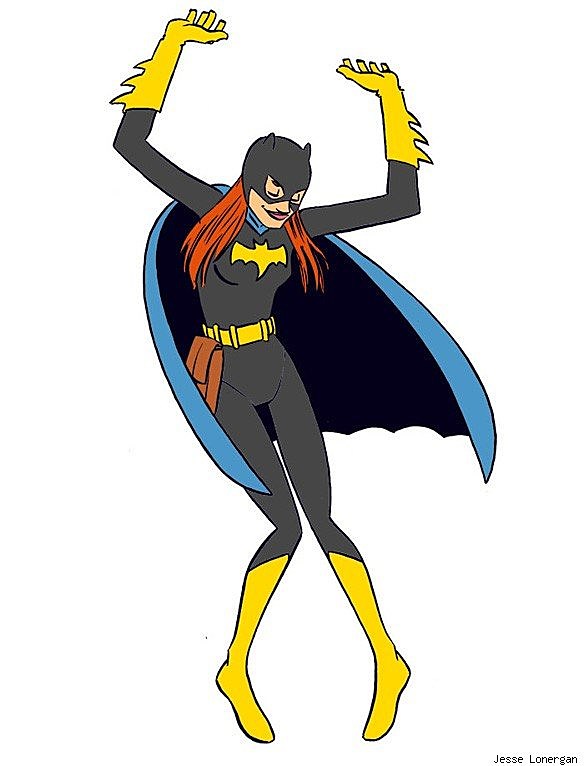 Spider-Man

Scorpion

The Green Goblin and the Hobgoblin
The Kingpin
Mysterio
Mary Jane Watson
Stormtrooper

Jawa
(Thanks to Phillip Ginder for the tip!)