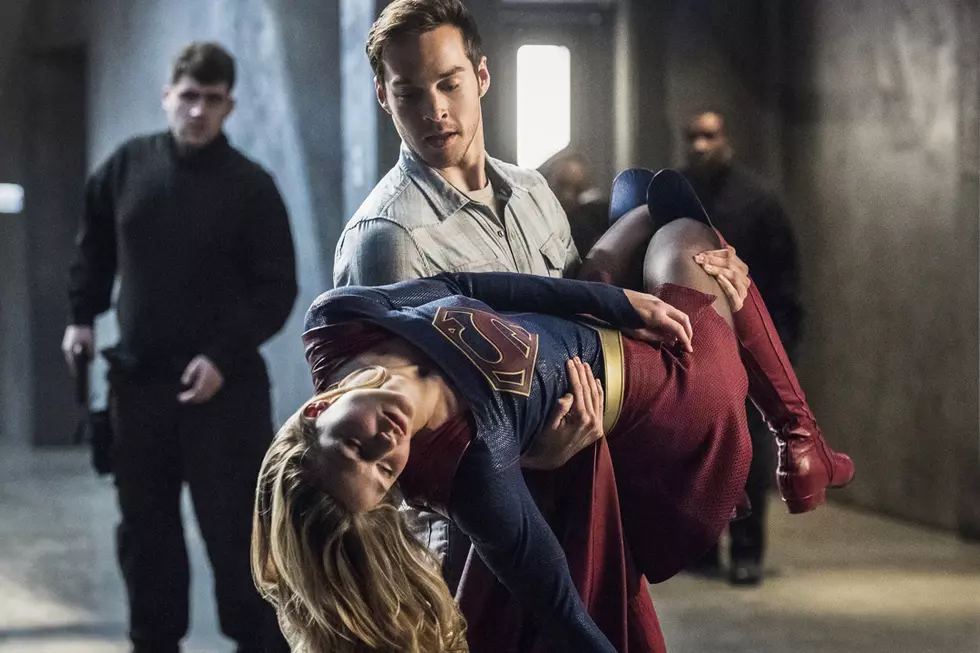 Kevin Smith Returns to 'Supergirl' for Bounty-Hunting 'Distant Sun' Trailer
The CW
Supergirl may have been whammied into a musical Flash crossover, but rest assured, the Girl of Steel will be back to her old self in time for Kevin Smith's directorial return next week. As such, the first full trailer for "Distant Sun" has arrived, featuring bounty hunters against the Maiden of Might, and the return of a familiar DC universe face.
Don't let the phrases "DC universe" and "bounty hunters" get you excited for the Main Man just yet (maybe someday), but the full trailer for "Distant Sun" does dance around the fact that Smith's episode will see Wonder Woman alum Lynda Carter back in her role as President Olivia Marsdin. Considering we haven't seen the character since that alien tease in the third episode, we were overdue for some explanations.
So reads the "Distant Sun" synopsis:
LYNDA CARTER RETURNS AS PRESIDENT MARSDIN; KEVIN SMITH DIRECTS

A large bounty is put out on Supergirl (Melissa Benoist) and aliens from far and near attack National City intent on taking out the woman of steel. Alex (Chyler Leigh) and Maggie (Floriana Lima) run into Maggie's ex-girlfriend, Emily (guest star Hayley Sales), who is in town for a week. Hank (David Harewood) gets an interesting order from President Marsdin (guest star Lynda Carter).

Kevin Smith directed the episode written by Gabriel Llanas & Anna Musky-Goldwyn.
The episode will also continue the roles of Teri Hatcher and Kevin Sorbo, who – spoiler alert – turned out to be the Royal Family of Daxam, looking for their son, Prince Mon-El.
You can watch the full trailer above, and stay tuned for Supergirl's return in tonight's musical Flash "Duet." Hey, how about a clip?