Skybound's 'Witch Doctor' Returns With Supernatural STDs [10-Page Preview]
One sale this week from Skybound and Image Comics is Witch Doctor: Mal Practice #1, the second adventure of Dr. Vincent Morrow, a physician who uses his trained medical mind to combat symptoms like werewolf bites, vampirism, zombification, demonic possession and other ailments of the occult. A hybrid black comedy and horror book written by Brandon Seifert and drawn in a Wrightson-esque style by Lukas Ketner, the book is perhaps the most idiosyncratic release from Skybound -- the Image imprint founded by The Walking Dead writer Robert Kirkman -- and the raucous first miniseries was very well received by critics. The similarly outrageous Mal Practice begins with Morrow going to bed with an infernally seductive woman and waking up with a nasty looking... thing on his neck that might spell doom for our witch doctor.
Read on to preview ten whole pages of Witch Doctor: Mal Practice #1, along with a little note from writer Brandon Seifert to bring you up to speed on everything you need to know so far.

Witch Doctor is the story of Dr. Vincent Morrow, a physician-turned-occultist who fights supernatural menaces using medical thinking. To Doc Morrow, vampires, zombies and possessing demons aren't monsters to be fought - they're diseases to be treated. Morrow's assisted in his quest to find a "vaccine" for the apocalypse by Eric Gast - a normal-seeming EMT - and Penny Dreadful - a college student infected by a monster that feeds on other monsters. That's pretty much all you need to know - except that Morrow recently met a necromancer pathologist named Catrina Macabrey, and ended up a bit smitten with her.
And that's all you need to know! Now enjoy this exclusive 10-page preview of Witch Doctor: Mal Practice #1.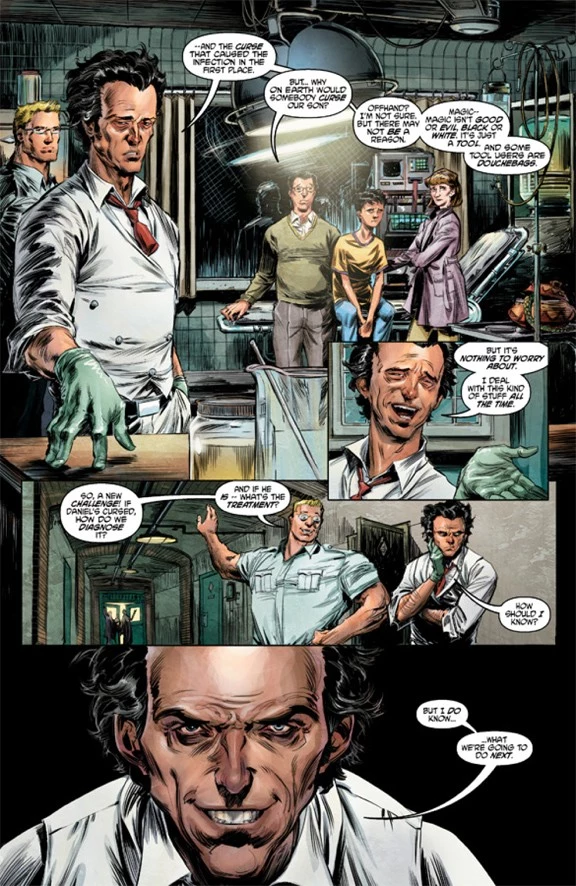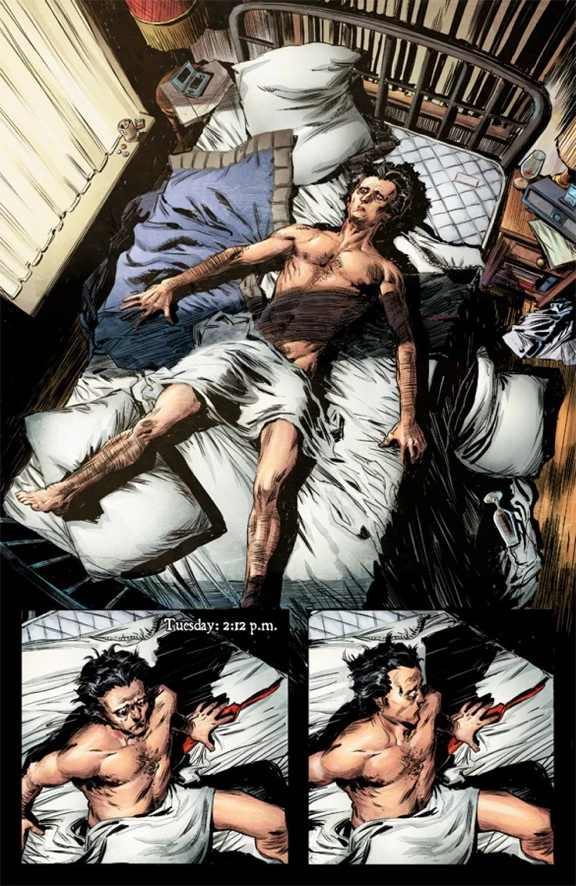 Witch Doctor: Mal Practice #1 goes on sale this Wednesday in finer comics shops and digitally from comiXology, where you can also find the first series, Under the Knife.