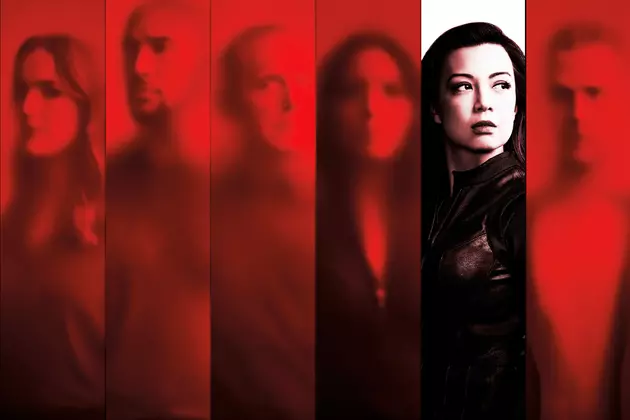 'Agents of S.H.I.E.L.D.' Teases LMD Invasion, Watchdogs in 2017 Synopsis
Marvel / ABC
Marvel and ABC debuted the first official synopsis for Agents of S.H.I.E.L.D.'s 2017 return, which – spoiler alert – picks up with the revelation that AIDA (Mallory Jansen) has replaced Agent Melinda May with a Life Model Decoy. It isn't clear exactly when Coulson or the others might pick up on the change, though the January premiere may more immediately focus on Senator Nadeer (Parminder Nagra) and her Watchdogs than anything else.
So reads the synopsis for the as-yet-untitled January 10 premiere and its "LMD" arc:
On the heels of their encounter with Ghost Rider, their strangest phenomenon yet, the Agents of S.H.I.E.L.D. suddenly find themselves up against a myriad of new and ongoing threats: The anti-Inhuman Watchdogs are gaining political influence with Senator Nadeer, and uniting behind a mysterious benefactor. Meanwhile, unbeknownst to the team, Aida has kidnapped Agent May and replaced her with a Life Model Decoy. Aida's evil plans for May and the team remain a mystery.
You can catch the latest Agents of S.H.I.E.L.D. trailer below, and stay tuned for more toward 2017.
Check Out 100 TV Facts You May Not Know!