 More Charlie Sheen Quotes Presented By Superheroes
Earlier this week, we decided that the only way to deal with the exploding celebrity Death Star that is Charlie Sheen was to take his spectacularly hubristic comments and put them in the mouths of superheroes, with the help of Chris Haley and Curt Franklin of the webcomic Let's Be Friends Again.
You, the readers, told us that the six measly pieces of original art where your favorite Marvel and DC characters reiterate the philosophical jewels of the only celebrity whose veins pump pure tiger blood was simply not enough, and we have heard your demands.
And so today, we bring you eight more Charlie Sheen quotes presented by superheroes, because duh, winning.





Martian Manhunter
Luke Skywalker
Iron Man
Silver Surfer
Wolverine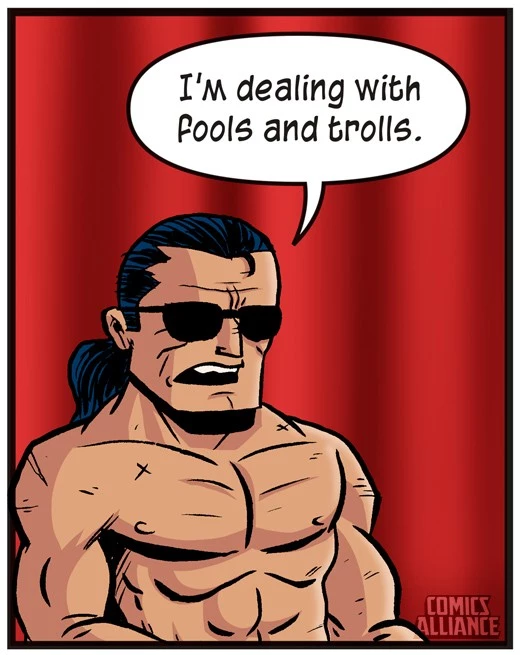 Wonder Woman
Batman

Enemy Ace
Cyclops
Superman