ComicsAlliance Week-in-Review: May 13-19, 2012
Forget the Mayan calendar, here's a far better indicator that 2012 may mark the end of the world. Two words: Watchmen toaster. More (less mindboggling) stories from the past week at ComicsAlliance, after the jump.

Publishing:

-Cartoonist Roger Langridge, who has shown great acuity at turning out superior work based on licensed characters as diverse as Popeye, The Muppets, Thor and John Carter, has decided to no longer pursue or accept work from DC Comics and Marvel, citing ethical concerns about The Big Two
-DC has announced a new Phantom Lady miniseries pairing the titular heroine with fellow former Freedom Fighter Doll Man; DC's go-to Freedom Fighter reboot writing team of Justin Gray and Jimmy Palmiotti are once again running the show
-Artist Neal Adams will team with writer Christos Gage for a miniseries about the first X-Men, First X-Men, which is about the heretofore unknown team that predated the "First Class" team. As required by law, this team will include Wolverine.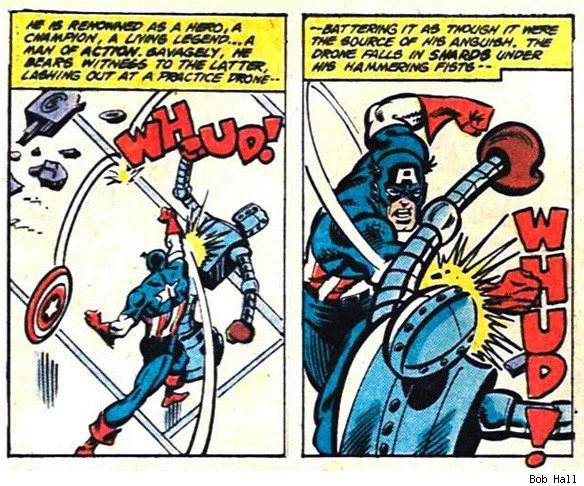 Reviews:

-Chris Sims on The Avengers #214
-Sims on The Manhattan Projects
-Andrew Wheeler vs. Avengers Vs. X-Men #4
Previews:
-The Comic Book History of Comics
-The covers for Marceline and the Scream Queens #2
-Phil Noto's gorgeous SpyGal comics project for Marvel and Benefit Cosmetics


Film:

-Sims and David Uzumeri now turn their attention to Supergirl. God help them.
-Which of the female comic book Avengers might be the next of the female movie Avengers? Andrew Wheeler takes a look at the candidates.
-Sin City: A Dame To Kill For has a movie poster
-Robert Downey, Jr. is reportedly going to make around $50 million off of The Avengers...that's $50 million more than the heirs of Avengers co-creator Jack Kirby.


TV:

-Erik Amaya reviews Tron: Uprising.
-The Hulk is still being developed for a television series, but networks have passed on series based on Brian Michael Bendis and Michael Gaydos' short-lived Alias and on The Punisher. Click here for all the details.
-Cartoon Network has announced the imminent return of its Toonami programming block.
-Sims remembers the time that Jack Kirby met the Teenage Mutant Ninja Turtles (in the 2003 cartoon series, not the comic book)
-The CW's new Green Arrow show, which is just called Arrow in order to distance the show from its most likely fans, has a trailer now, and it looks like this.
Videogames:

-Here's a look at the steampunk Gotham City Impostors DLC.
-Here are some details on the upcoming Pokemon Dream Radar.
-Lego Batman 2: DC Super Heroes' new ad campaign borrows from that of Batman: Arkham City.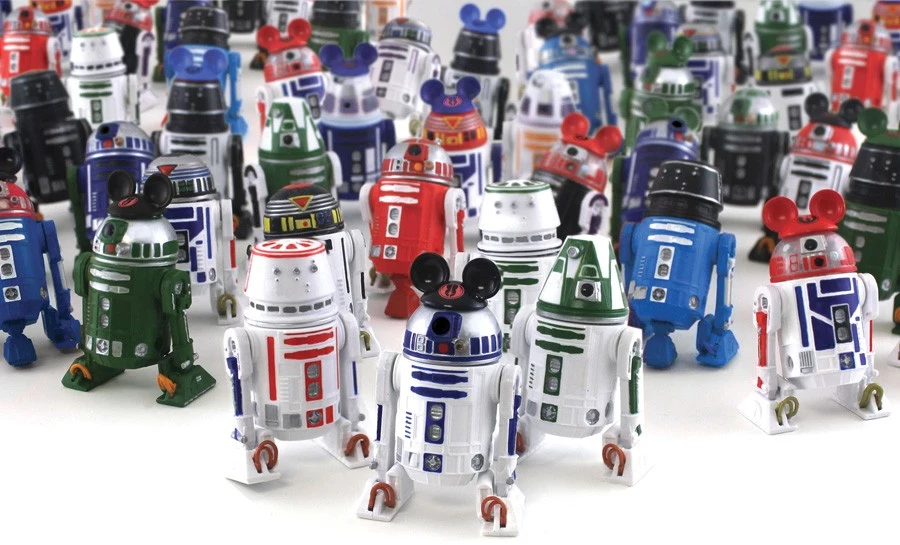 Toys:

-R2D2 just helped win the Battle of Yavin IV...he's going to Disneyworld!
-Here are some more toys based on the Batman: Arkham City videogame.
-Here's Hot Toys' Avengers movie Loki figure.


Fashion:

-This week's Best Cosplay Ever (This Week).
-The DC Comics x Converse collection now includes customizable "Design Your Own DC Comics Chuck Taylor All Star" shoes. The parameters are predefined, however, so don't expect to be able to make, say, All-Star Squadron All Stars,


Art:

-Awesome artist Jim Rugg's art is awesome.
-This week's Best Art Ever (This Week).
-Frank Frazetta's Lord of The Rings illustrations....including pants-less Eowyn