First Look Dark Horse Covers for July: Bagge, Carnevale, Grampa, Hernandez, Kindt and Leon
It's going to be a lovely July, when Dark Horse beautifies new comics racks with illustrations by such auspicious artists as Peter Bagge (Reset #4), Massimo Carnevale (Conan the Barbarian #6), Gilbert Hernandez (Fatima: The Blood Spinners #2), Matt Kindt (Mind MGMT), and J.P. Leon and Rafael Grampá (The Massive #2). Naturally there are some great comics behind the images, including some by Brian Wood, Kristian Donaldson, James Harren and Dave Stewart. You can learn more about these new books and see the full-size cover images below.

Here's the deal. The following comics will go on sale in July both in stores and
digitally
, but you can really do the creators a solid by asking
your local comics shops
to order you a copy in advance. It's as easy as just asking them to do so next time you're in. You'll be sure to get a copy and maybe your retailer will take a shot on a few extra for your fellow patrons.
On with the show....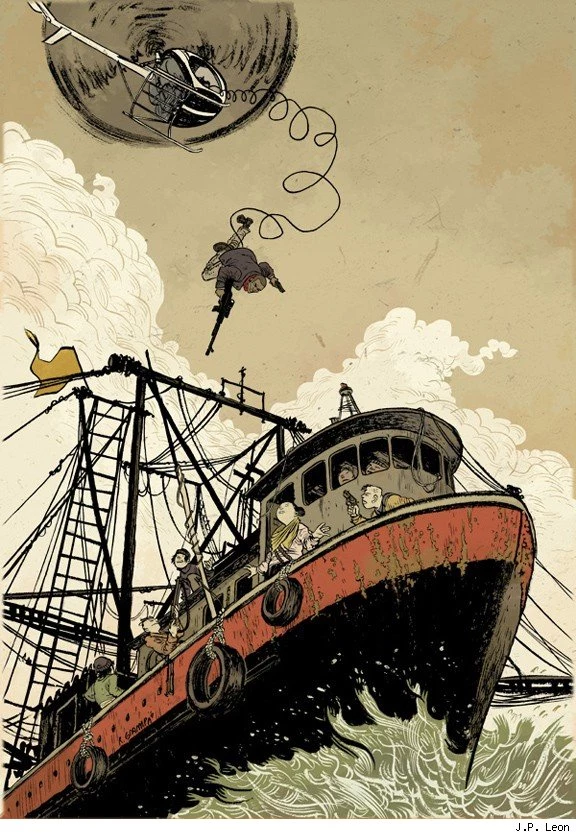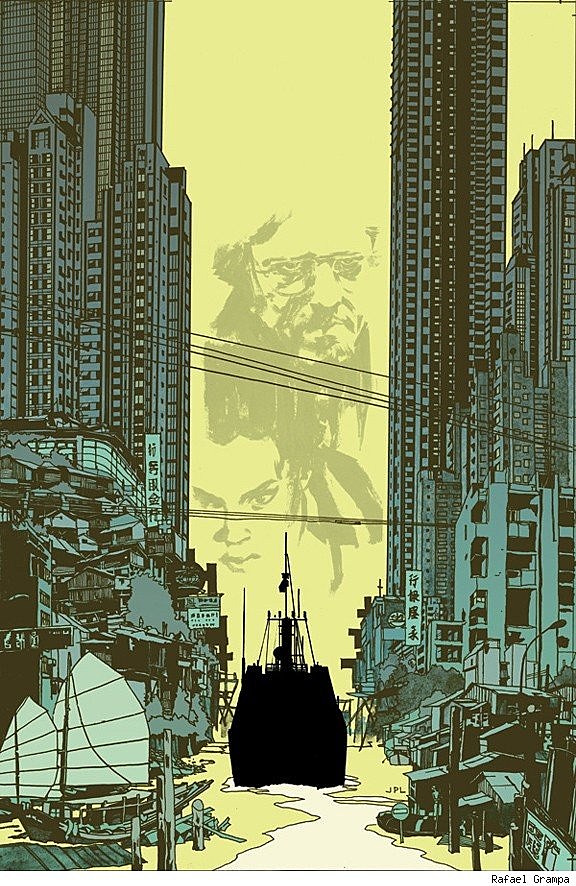 THE MASSIVE #2

Brian Wood (W), Kristian Donaldson (A), Dave Stewart (C), J. P. Leon (Cover), and Grampá (Variant cover

On sale July 11

FC, 32 pages

$3.50

Ongoing

Hidden from pirates in the ice and fog of the Bering Sea, the crew of the Kapital weigh the risk of detection against the need to rescue their missing crewmates. Revealed are details about the events of the crash, including the Kapital's resupply visit to an underwater Hong Kong and the new city that has, literally, grown out of the debris.

Hyperdetailed world building meshed with forward-thinking social sci-fi.

• The perfect follow-up to Wood's DMZ!

• New title from New York Times bestseller Brian Wood!

• At the end of the world, the story begins.

"The Massive is a book to keep an eye on in 2012." -IGN
FATIMA: THE BLOOD SPINNERS #2 (of 4)

Gilbert Hernandez (W/A/Cover)

On sale July 18

b&w, 24 pages

$3.99

Miniseries

Love and Rockets' Gilbert Hernandez continues his scary and sexy romp through the zombie-infested future! With the irresistible drug "spin" turning more and more people into shambling brain-eaters, the beautiful Fatima finds herself one of the last agents standing against them. But with conspiracy theories running rampant, it's impossible to tell if she's on the right side or if her own organization is responsible for unleashing the plague!

• From Love and Rockets cocreator Gilbert Hernandez!

• Zombies, drug lords, and gorgeous women

"I picture Gilbert Hernandez approaching his drawing board these days like Lawrence of Arabia approaching a Turkish convoy: 'NO PRISONERS! NO PRISONERS!'" -Comic Book Resources
MIND MGMT #3

Matt Kindt (W/A/Cover

On sale July 25

FC, 24 pages

$3.99

Ongoing

As Meru's investigation of MIND MGMT takes her to China and its "miracle dolphins," she begins to realize that the clues she's been following have been intentionally left for her. What do the horrors she's seen on her journey have to do with a psychic espionage agency dating back to WWI, and why does its most notorious defector, Henry Lyme, want Meru to find him?

• Akira meets Apocalypse Now.

• From the creator of 3 Story and Super Spy!

• Each issue features bonus MIND MGMT case files!

"[Matt Kindt] is quickly proving himself to be a force to be reckoned with, if he hasn't already." -ComicsAlliance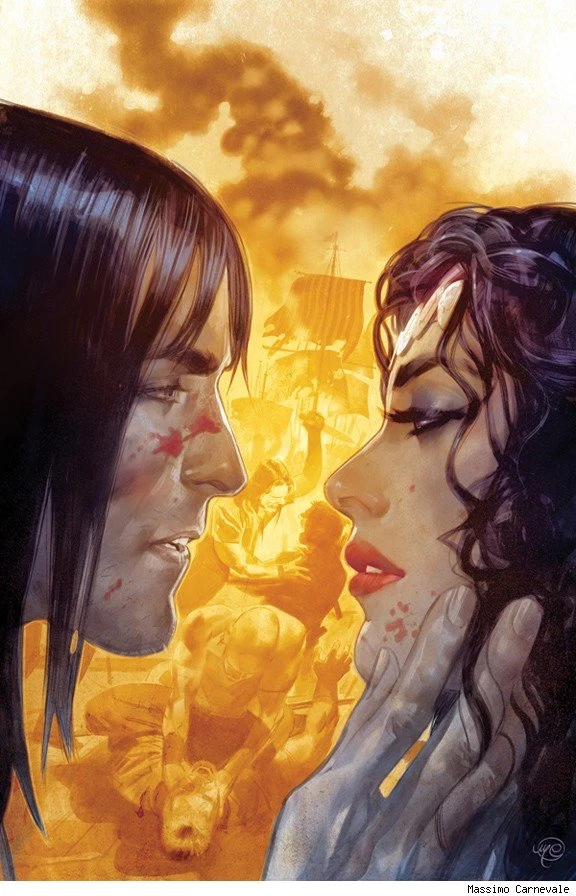 CONAN THE BARBARIAN #6

Brian Wood (W), James Harren (A), Dave Stewart (C), and Massimo Carnevale (Cover)

On sale July 11

FC, 32 pages

$3.50

Ongoing

Brian Wood and James Harren pull out all the stops in the blowout conclusion to "The Argos Deception"!

With Conan loose in Messantia, pirate queen Bêlit and her crew hit the city hard. Messantia's soldiers think they're dealing with a simple barbarian, but they've just stepped into Bêlit's trap!

• Brian Wood's (Northlanders, The Massive) second arc concludes!

• Art by rising star James Harren (Nation X, B.P.R.D.)!

"James Harren's art echoes the old EC horror masters while still managing to be current. The motion of the action is superb on every page and it is ably matched by the character moments in between." -Comic Book Resources
RESET #4 (of 4)

Peter Bagge (W/A/Cover)

On sale July 18

b&w, 24 pages

$3.50

Miniseries

With the Reset project's implementers, lab assistants, and bigwigs all seeming to run amuck in chaos and confusion, Guy Krause is-for once in his life-the man with the plan, by comparison. And his plan? Get the girl, of course! Has being a guinea pig for science really changed Guy all that much? And will his final, horrible moments strapped in the Reset machine break him or totally reinforce his new outlook on life? Peter Bagge, the creator of the acclaimed Hate and Apocalypse Nerd comics, returns with an offbeat, hilarious new series that asks the question "If you could relive your life, would you make a BIGGER mess of it?"

• From multiple Harvey and Eagle Award winner Peter Bagge!