Kinetix Releases a 'The Dark Knight Rises' T-Shirt Collection [Fashion]
With the release of The Dark Knight Rises this summer, LA-based design company KINETIX has come out with a collection of T-shirts designed in collaboration with the Warner Bros. Exclusively sold on kitson, the T-shirt collection features imagery of Catwoman and Bane from The Dark Knight Rises, as well as classic Batman logos and DC Comics art (including Dustin Nguyen's artwork for Heart of Hush).
Check out the KINETIX x The Dark Knight Rises collection after the jump!

Although the tees are a tad pricy at $38-48 a pop, these designer fashions are made out of high quality Pima cotton, which is softer and more long-lasting than your standard superhero tee.
Social Climber Tee
, $48 [
link
]


Despite the flattering cut of this top and the stylish graphic of Anne Hathaway as Catwoman, I'm not too jazzed about the "Social Climber" text scribbled on top of this graphic. I get it, it's a Catwoman joke, and it's possible the phrase is used in the film and the specific context has yet to reveal itself, but as this is the only women's top available in the collection... yeah.
Shattered Batwings Tee
, $48 [
link
]
White Fire Rises Tee, $48 [link]


Batman Watercolor Tee, $48 [link]




Although the product description for this tee describes this design as "Batman watercolor art from The Dark Knight Rises," this is actually Dustin Nguyen's artwork for Heart of Hush. Regardless of kitson's labeling mistake, a designer shirt featuring Dustin Nguyen's beautiful artwork is pretty stellar.
Black Bat Stencil Tee
, $48 [
link
]
Bane Lightning Bolts Tank, $38 [link]


Grey Batman Classic Logo Tee, $48 [link]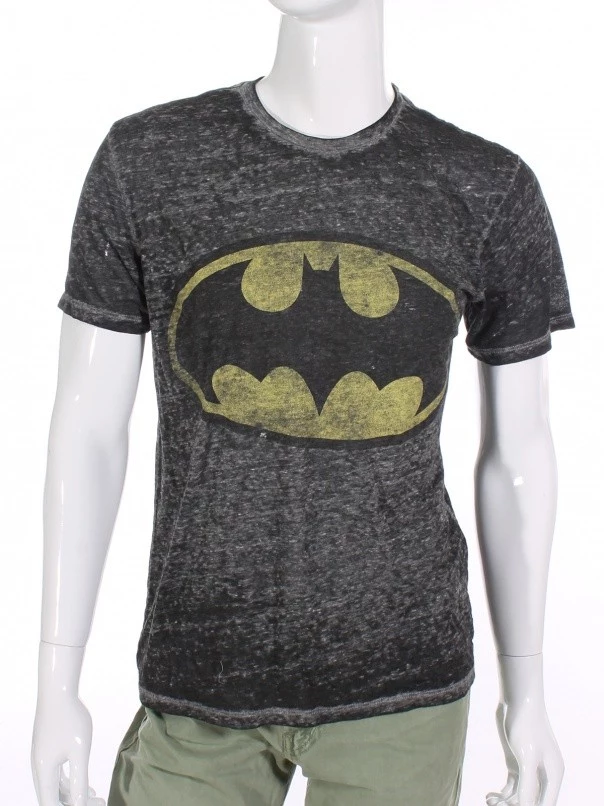 Batman Swinging Tee, $48 [link]