 Every NBA Team Makes Theirs Marvel in 'ESPN Magazine' [Gallery]
The NBA has faced a number of shakeups this season as Lebron James left the Cleveland Cavaliers to join Dwayne Wade and Chris Bosh on the Miami Heat. The New Jersey Nets left the Izod Center, where they had played since 1981, and were purchased by Mikhail Prokhorov, the second richest man in Russia. The number one overall draft pick, John Wall, will also make his debut with the Washington Wizards when they travel to the new Amway Center in Orlando, Florida, to take on the Orlando Magic.
Now you might be wondering why we mention all this for those of you not into basketball. The reason? These events and other highlights are depicted in the November edition of ESPN The Magazine by Marvel artists including Olivier Coipel, Leinil Francis Yu, J. Scott Campbell, Terry Dodson, Kaare Andrews, John Romita Sr., and Marvel Editor-In-Chief, Joe Quesada. Quesada did the honors on the cover of this issue for ESPN. Perhaps not so coincidently, elements of Iron Man, Thor, and Captain America, all stars of the upcoming Avengers film as well as their own, appear on the cover.
"I was immediately excited and to me the mathematics of NBA superstars and Marvel super heroes just goes without saying,"

Vice President and Executive Editor Alex Alonso told Marvel.com

. "This was a collaborative effort from the ground up. The editors [at ESPN The Magazine], myself and [Marvel Manager Talent Relations] George Beliard, who was assisting me, were in constant communication at every stage in the game down to the minutiae of the shoelaces."

ESPN The Magazine Editor-In-Chief Gary Belsky also spoke with Marvel.com:
"They didn't presume to be experts on the NBA, so we figured out pretty quickly that what we needed to do was give them storylines for each team and they'd match up the appropriate stars or owners with the right Marvel characters or storylines," continues Belsky. "That's where they were expert, and I've got to tell you they did an amazing job in terms of figuring out the best connections between the NBA storylines as defined by ESPN The Magazine and the pantheon of Marvel characters."
"Cavs season ticket-holder Brian Barney, a downtown ad executive who saw the images online, was upset at what he considered a cheap shot.

Barney told Cleveland.com

, "It's belittling," he said. "It seems mean-spirited."

Pictured below are some of ComicsAlliance's favorite NBA / Marvel mashups. We will keep you posted on the buzz, positive or otherwise, from the players concerning their Marvel mashups.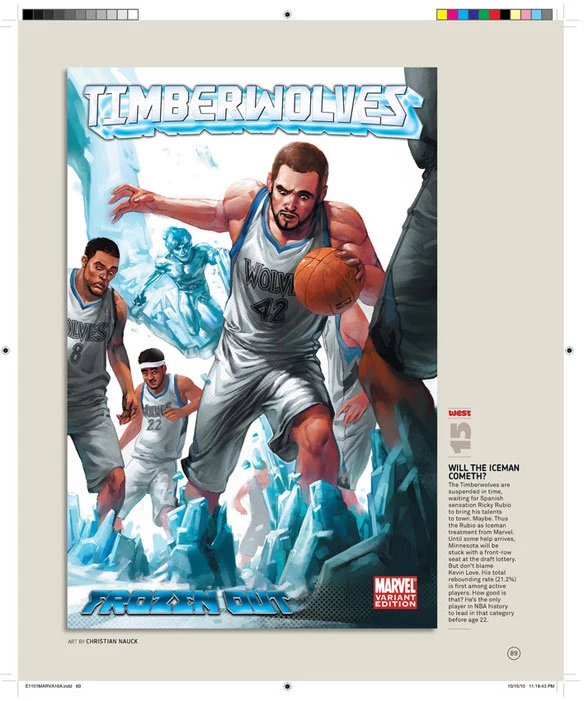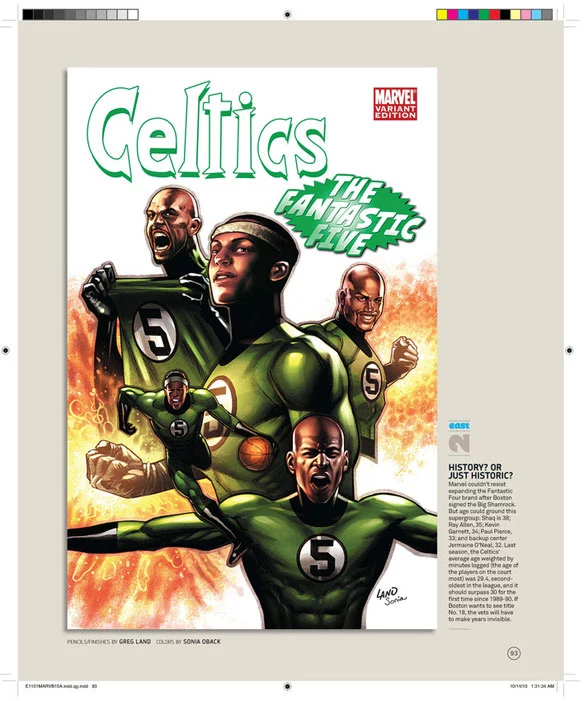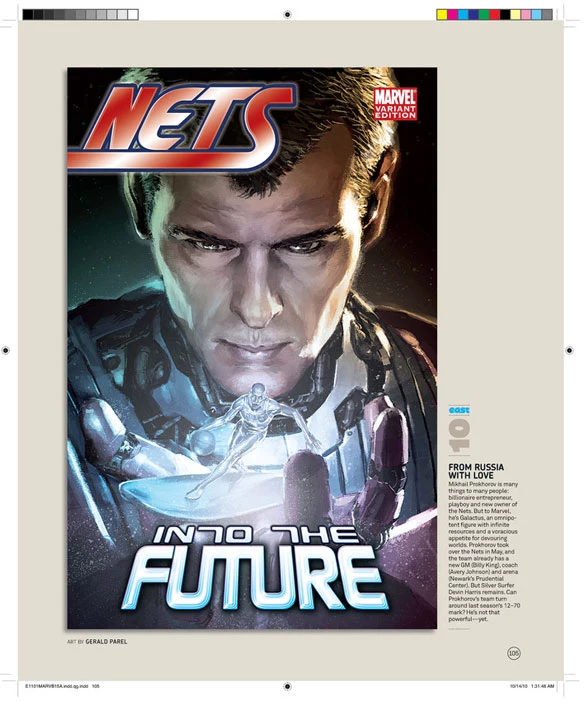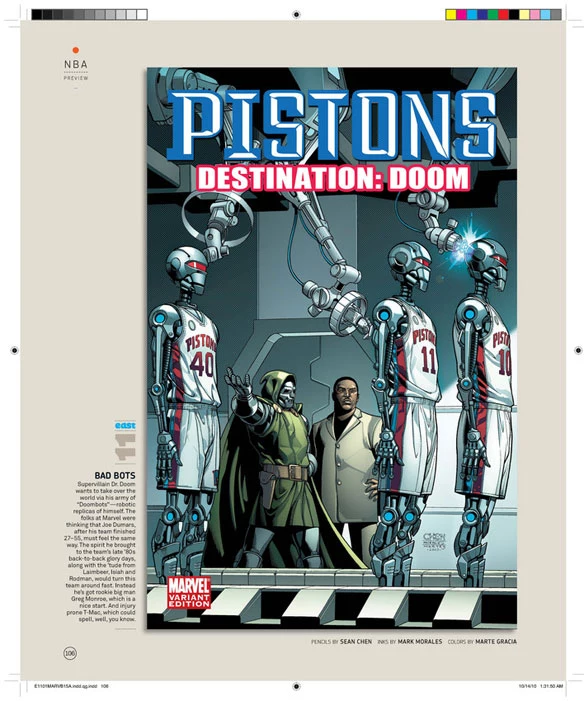 Here's what we want to know: Do you like the choices Marvel made for each time? What characters and teams would you have mashed up? Let us know in the comments section below.