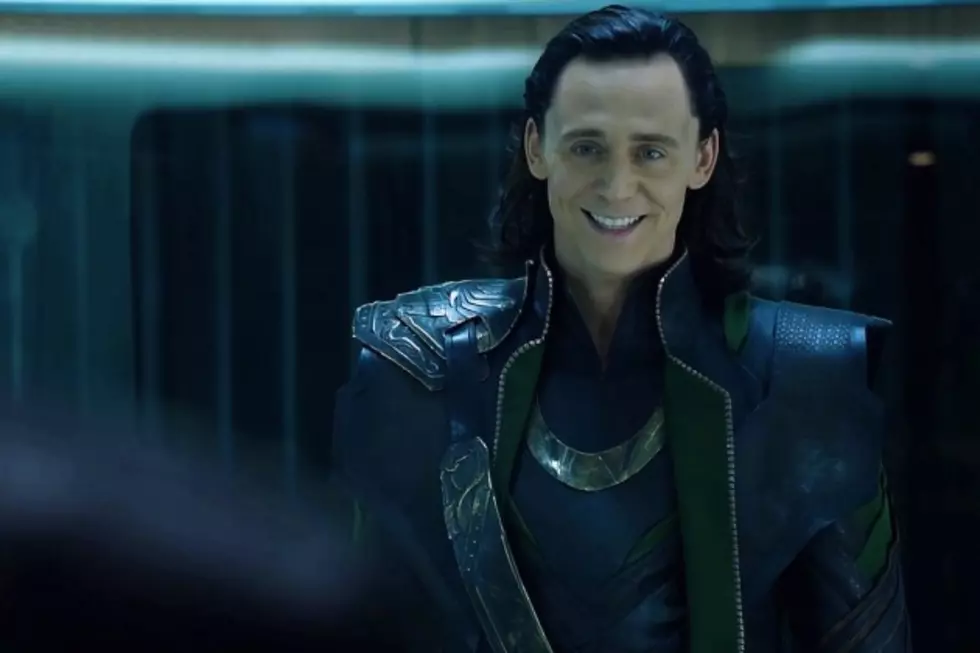 Tom Hiddleston Explains Why Loki Was Cut From 'Avengers: Age of Ultron'
Marvel
There are so many characters and so much going on in Avengers: Age of Ultron, making it Marvel's biggest film to date. But there was one character who was sorely missed: Tom Hiddleston's charismatic villain Loki, who didn't have so much as a cameo appearance in the film — not that they had much room for him. As it turns out, Loki was in an earlier cut of Age of Ultron, but Joss Whedon removed his brief cameo in post-production.
In the film, Elizabeth Olsen's Scarlet Witch uses her powers to induce a scary dreamlike state in her victims, in which they hallucinate people and places from their past. Hiddleston's Loki was apparently featured in one of these dream sequences, but as the actor explains to Digital Spy, he was ultimately cut during post-production for the craziest reason:
I was part of the dream sequence for the character of Thor. I shot for a day and enjoyed it very much, and then I received a phone call from Kevin Feige [who] said that in test screenings, audiences had overemphasized Loki's role. They thought that because I was in it, I was controlling Ultron, and it was actually imbalancing people's expectations so Joss and Kevin were like, 'Let's cut it because it's confusing people.'… It made sense to me when I saw that film.
It's totally wacky to think that Loki appearing in a dream sequence could possibly make audiences think that he's pulling Ultron's strings (Ultron has no strings, remember?), but it's a testament to the way that even the most simple, seemingly irrelevant things can have such a subtle effect and change a viewer's perception of a film entirely.
Although Hiddleston himself recently said he wasn't sure when or if we'll see Loki in the MCU again, it's likely the actor will return to reprise the role of the fan favorite villain in Thor: Ragnarok. What We Do in the Shadows director Taikia Waititi has been tapped to helm the third Thor film, which hits theaters on November 3, 2017.
The 50 Coolest Easter Eggs From the Marvel Cinematic Universe