Marc Ecko Batman and Joker Hoodies Are Killer
Marc Ecko has already established a name for himself as a designer of high-end geek wear with his Star Wars hoodies and watches, and he's taken yet another step towards being crowned the king of nerd couture thanks to a new line of Black Rhino hoodies with Batman and Joker editions straight out of "The Dark Knight." If you're really into Heath Ledger's Joker or basically any version of Batman, this may ruin you for all other hoodies: Hot. They're $98 a pop, which is pretty much what you'd expect from this kind of item. The full line includes Kiss, Jason from "Friday the 13th," and Jigsaw from "Saw." Check the rest after the jump.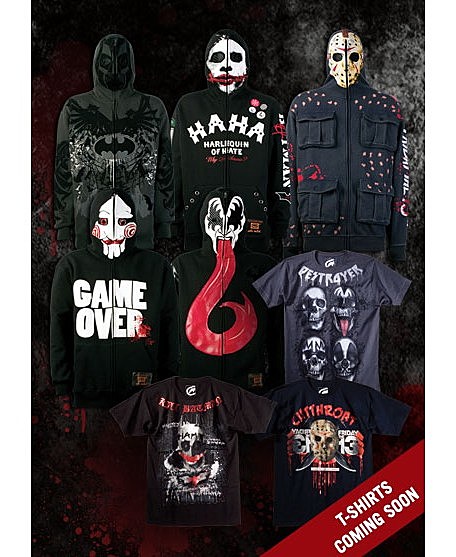 _qoptions={ qacct:"p-73t-O7FWprUTo", labels:"ULink" };<img src="http://pixel.quantserve.com/pixel/p-73t-O7FWprUTo.gif?labels=ULink" style="display: none;" border="0" height="1" width="1" alt="Quantcast"/>