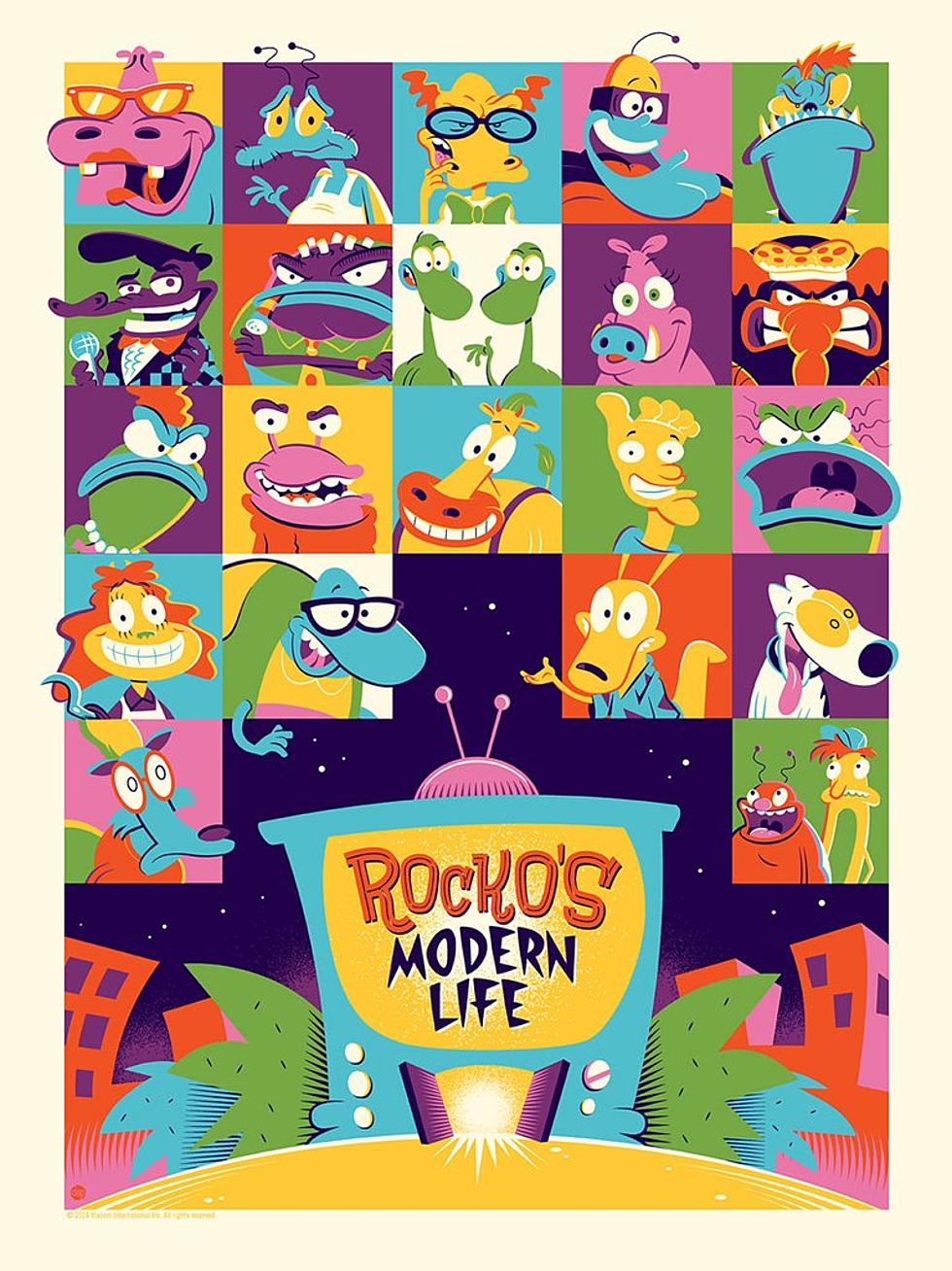 Mondo Turns Back the Clock to Nickelodeon's Glory Days With December Art Show
Mondo/Art by Dave Perillo
The Nickelodeon of the '90s is alive and well in the hearts and minds of a generation of fans, but thanks to the recent revival on The Splat, icons like Ren, Stimpy, Tommy Pickles, Rocko and Doug Funnie are thriving once again. With that in mind, Mondo's turned its attention to the network where sliming someone used to mean something. Just because you couldn't do that on television doesn't mean you can't do it at an art show.
Featuring works by Florian Bertmer, Dave Perillo, Francesco Francavilla, Rosemary Valero-O'Connell, Sachin Teng, Ciro Nieli, Sara Kipin and Janice Chu, A Nick-Nick-Nick-Nick-N-Nick-Nick-Nick... Nickelodeon Show will honor the seminal series that defined so many thirty-something artists' creative minds at their most formative times. Throwback shows like The Ren & Stimpy Show, Teenage Mutant Ninja Turtles, Rocko's Modern Life, Aaahh!!! Real Monsters will be joined by more recent hits like SpongeBob SquarePants and Avatar, which should give Mondo's next event some inspired variety.
As a teaser for the show, Mondo's revealed three of the prints that will be on display from artists Dave Perillo, Florian Bertmer and Sachin Teng. There's no word on whether or not any of these prints will be made available to the public, but Mondo has made a habit of releasing a limited number of pieces from its art shows to the wider masses.
Mondo's A Nick-Nick-Nick-Nick-N-Nick-Nick-Nick... Nickelodeon Show begins on December 9 and will run through December 17. The event will be open and free to the public through it's duration, Tuesday-Saturday from 12PM-6PM.
In addition, Mondo will also be kicking off its annual Toys for Tots drive during the December 9 opening, and will grant any attendees that come with a donation that evening priority access to the exhibit.