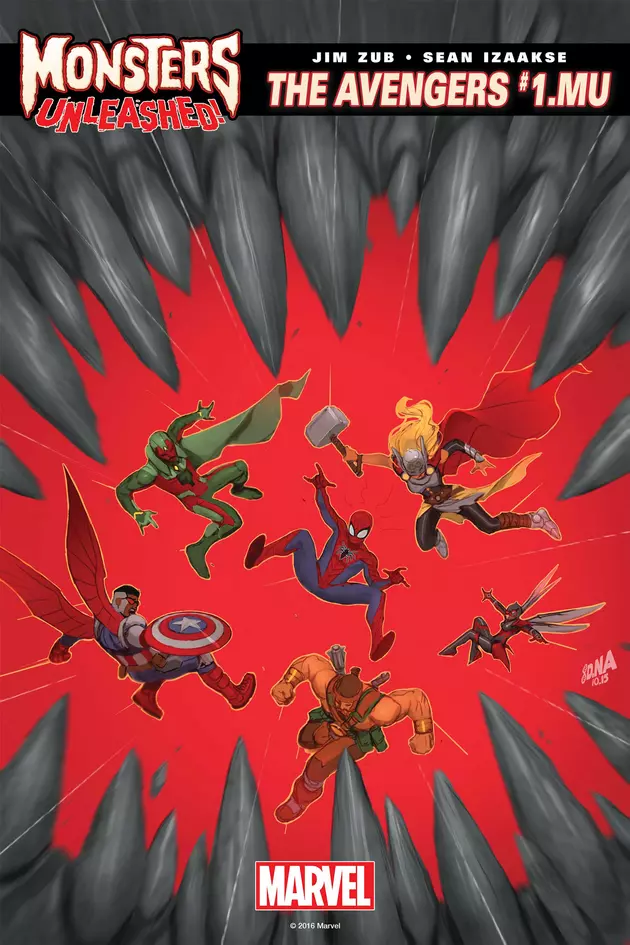 'Monsters Unleashed' Takes Over The Marvel Universe In Special One-Shots
David Nakayama
Marvel's upcoming event Monsters Unleashed looks set to live up to its name as the publisher has announced it will be spinning out of the main miniseries and into specially branded one-shots that are all numbered #1.MU. Among the one-shots include special issues of Spider-Man/Deadpool and Avengers allowing creators to really run wild with some of the Marvel's most well-known franchises.
Two of the upcoming eight one-shots have been unveiled so-far, the first of which being a special issue of Spider-Man/Deadpool by Joshua Corin and Tigh Walker and second one-shot announced is Avengers #1.MU which sees Thunderbolts writer Jim Zub team with Sean Izaakse to put Earth's Mightiest Heroes against Earth's Mightiest Monsters.
In a press release provided by the publisher, Marvel SVP Sales & Marketing David Gabriel saidd
"Monsters Unleashed is rampaging across the Marvel Universe and a select few of your favorite titles this January. Eight oversized .MU one-shots that add even more over-the-top widescreen action than the main Monsters Unleashed series can contain. Who doesn't want to see the Avengers, Spider-Man and Deadpool throw down with some giant monsters?"
Monsters Unleashed looks to be a bigger, bolder and more light-hearted event than superhero comics are used to as the heroes of the Marvel Universe unite to take on a collection of monsters who helped keep Marvel Comics afloat before Stan Lee and Jack Kirby hit big with Fantastic Four #1. With an all-star creative team of Cullen Bunn, Steve McNiven, Leinil Yu, Adam Kubert, Salvador Larroca, and Greg Land it might just be the blockbuster event to chase away the dour tone of Civil War II and the overall sense of division in the Marvel Universe.