'Planet of the Apes: Cataclysm' Covers by Noto, Hardman and Quinones [Art]
The latest from BOOM! Studios' well regarded Planet of the Apes comic book franchise, Cataclysm is the publisher's first ongoing series set in the world where apes rule and mankind is hunted and enslaved. Set just a few years before the events of the original 1968 film, Cataclysm is written by Gabriel Hardman and Corinna Bechko, whose work on the previous Planet of the Apes titles Betrayal and Exile won favor with fans of the science fiction mythos, and is drawn by Damian Couceiro with covers by Alex Ross.
BOOM! has a tradition of launching new series with a handsome set of variant covers that appeal especially to our sensibilities here at ComicsAlliance, and Planet of the Apes: Cataclysm is no different. In addition to the artwork by Ross, Cataclysm #1 is available with covers from Phil Noto, Gabriel Hardman with colorist Matthew Wilson and Joe Quinones with colorist Jordie Bellaire. We've got your first look at this great artwork below.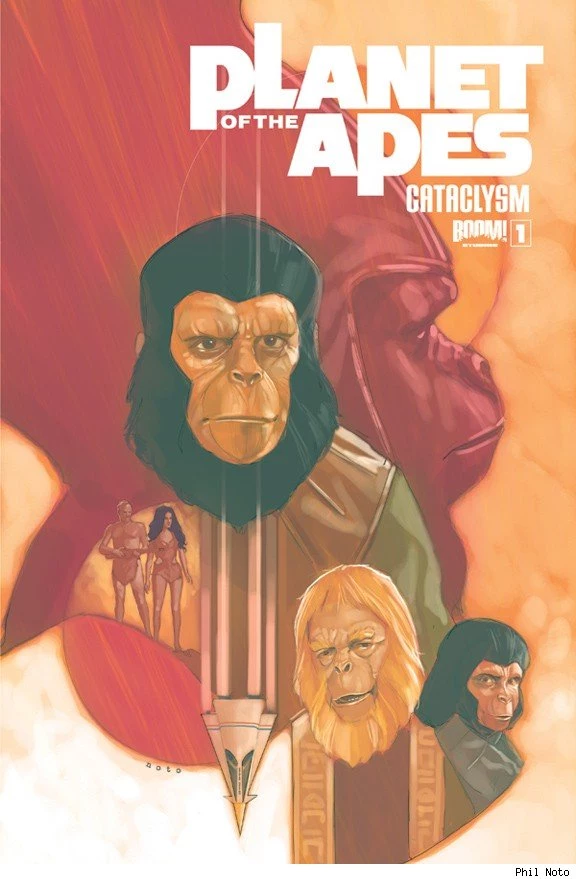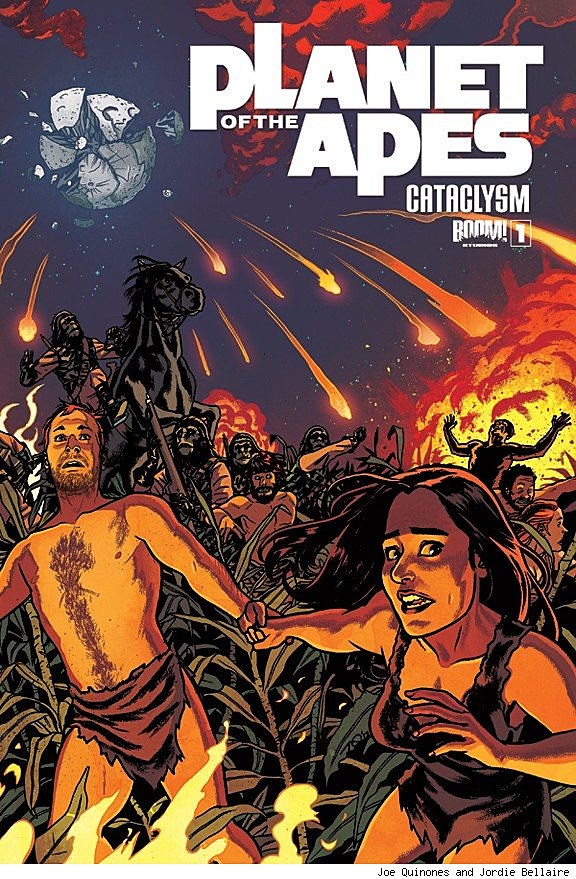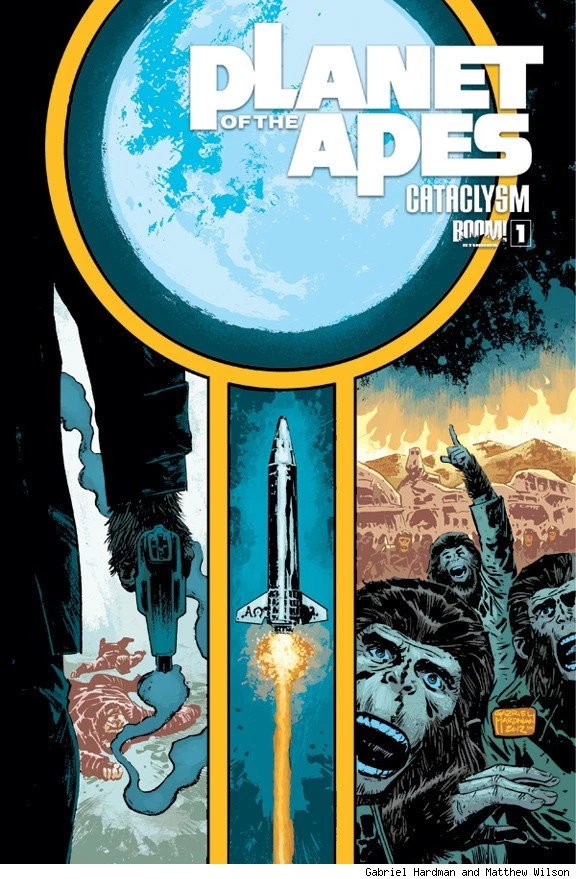 BRAND-NEW SERIES! GREAT JUMPING-ON POINT FOR NEW READERS! Acclaimed writers Corinna Bechko (HEATHENTOWN, FEAR ITSELF: THE HOME FRONT) and Gabriel Hardman (HULK, AGENTS OF ATLAS) start a new chapter of the PLANET OF THE APES saga, launching the fan-favorite franchise into its most exciting era yet! Eight years before astronaut George Taylor fell from the stars...the stars fell on the PLANET OF THE APES! Once the destroyer of human civilization, the Alpha-Omega bomb of yore has slept silent in the dark side of the moon. One mad monk seeks to wake the beast...and all of ape society is at risk. It's a race against time as Doctor Zaius struggles to find an end to the madness that has engulfed all that he knows! Don't forget to ask your retailer about the rare Alex Ross Black and White CGC 9.8 Near Mint variant!

Planet of the Apes: Cataclysm #1 goes on sale in September in finer comics shops. Featuring artwork by Hardman, the collected paperback edition of Planet of the Apes: Betrayal is available in comic shops and bookstores.