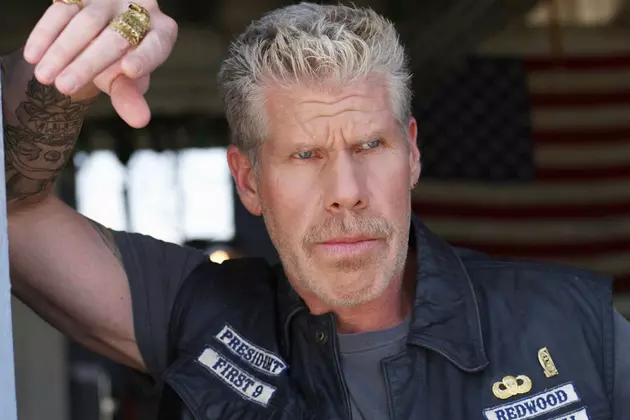 Ron Perlman Also Wants to Play Cable in 'Deadpool 2'
FX
The list of actors that want to join Ryan Reynolds in Deadpool 2 just keeps growing. As teased in the post-credits scene from the first film, the sequel is adding comic book fave Cable to the mix, which has inspired a few actors of a certain… aesthetic to begin campaigning for the role of the Merc With a Mouth's badass new antagonist. Hellboy star Ron Perlman is the latest actor to make a case for his casting as Cable, and as far as social media campaigns go, he could very well give Stephen Lang a run for his money.
Not only is Perlman familiar with comic book movies thanks to his Hellboy role, but he's got the right look (and age) to play Cable. The actor shared this piece of fan art on Instagram to prove his point:
It wasn't a one-time bid, either. Perlman's still at it on Twitter, where he's been humorously (but also seriously) endorsing himself for the part:
And so on. You get the point.
Perlman isn't the only actor vying for the chance to tussle with Ryan Reynolds in Deadpool 2. Avatar's Stephen Lang seems pretty committed to the idea, while Dolph Lundgren has also expressed an interest in playing Cable. And honestly, watching any one of these guys exchange blows (and disses) with Reynolds in the Deadpool sequel would be totally awesome.
Deadpool 2 doesn't have a release date just yet, but it's a big priority at Fox, making 2018 seem like the most likely possibility.