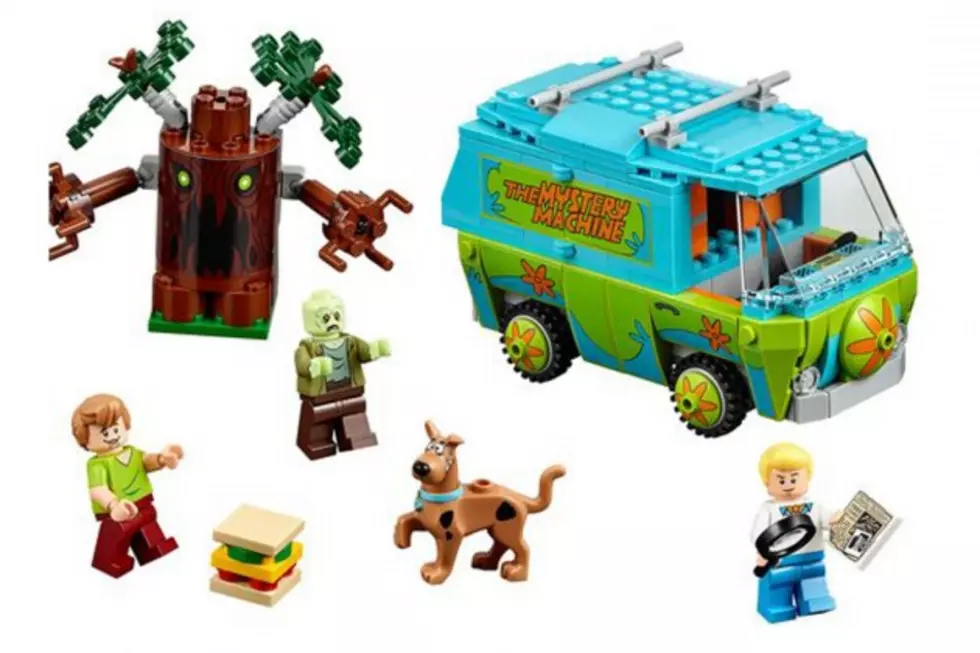 Scooby-Doo Makes the Leap to Lego This Year
Warner Bros./Lego/USA Today
After more than 45 years, Scooby-Doo is finally getting the Lego treatment. Warner Bros. and Lego announced a partnership that would see Scooby-Doo, Shaggy, and the rest of Mystery, Inc. brought to life in block form in five new sets, as well as new made-for-video features from WB Animation.
Though only one set was teased with an actual image (via USA Today), all five of the planned Lego building sets are due to arrive this August. The Mystery Machine set will retail for $29.99, and includes minifig versions of Fred, Shaggy, Scooby, and a ghoul of sorts, plus a scary tree, and of course, the Mystery Machine itself. The ghoul included with the Mystery Machine will have a secret identity collectors will be able to uncover using clues included with the set. It's a nice homage to the original cartoon, and should add a nice new layer of interactivity for fans of Mystery, Inc. He will actually get away with it if not for you meddling kids.
There's also going to be a set for Mummy Museum Mystery, Mystery Plane Adventures, the Haunted Lighthouse, and the Mystery Mansion. The remaining sets will cost between $14.99 and $89.99. We don't know what's included in each just yet, but you can probably assume there'll be a Velma, Daphne and another Scooby or two on the way. Perhaps even a Scrappy-Doo, if we're lucky.
In addition to the upcoming playsets, a new 22-minute Lego special centered on Scooby-Doo will be released this year. Warner Bros. Animation will also release new animated movies based on Lego Scooby-Doo in a similar vein to the Lego DC Super Heroes features you may be familiar with.
Hopefully the rest of the Lego Scooby-Doo collection will be on display at Toy Fair in a few weeks, and we'll have a better idea of what to expect from the remainder of line.