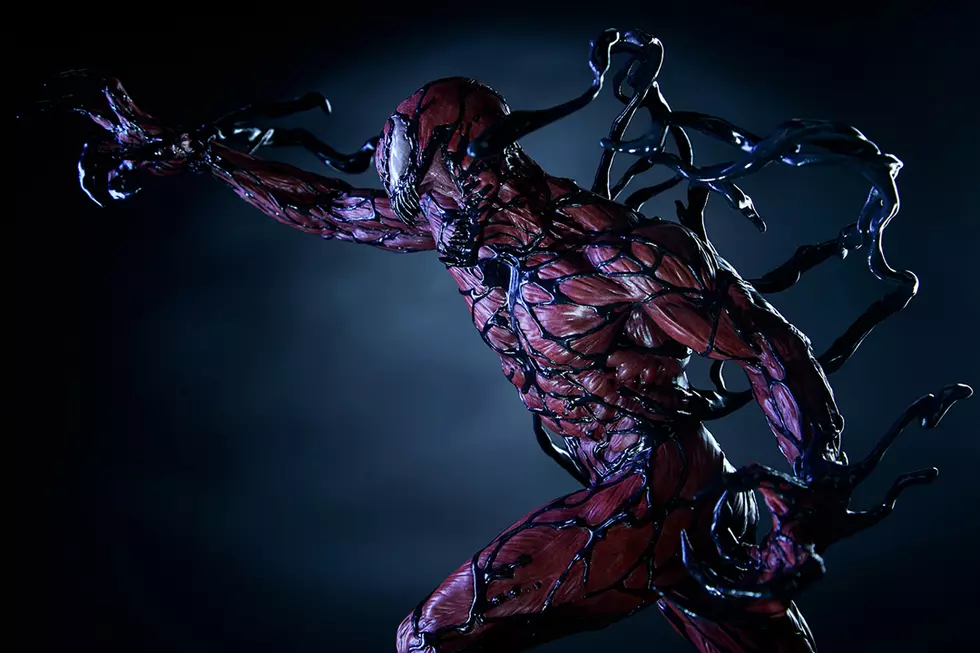 Sideshow Unleashes Carnage Upon Its Spider-Man Statue Series
Sideshow Collectibles
I've never had a particular affinity for Carnage as a character. However, I have always enjoyed his design. The way he seemed like a much more raw version of Venom, and that stark red and black color scheme made him that much more of demented take on Spider-Man. The gaping maw and tendrils exploding in every direction always caught my eye, and truly presented a terrifying presence. Sideshow Collectibles has captured all of that grotesque design and more with its Carnage Premium Format Figure, making it a shocking tribute to Spider-Man's most unpredictable foe.
After releasing a few versions of Spider-Man, Sideshow has since turned its eyes toward the webslinger's worst villains. The Green Goblin and Black Cat have both gotten the nod thus far, but as we saw at New York Comic Con, the symbiotes are coming. Carnage is kicking off the next wave, and even if you don't particularly like the over-the-top excess of the character, it's still easy to appreciate the execution.
Carnage has always been a bit more visceral in his style than the other symbiotes, and Sideshow's managed to render that quite amazingly in this statue. In action figure form, you do get a good sense of the character, but with a more detailed collectible like this, the design team can really push the boundaries of musculature and those alien elements. The tendrils look like they could snap at you at any given moment. I happen to like the claw hands reaching for whatever is within reach, but the exclusive edition does come with an axe hand to swap out for a more threatening pose.