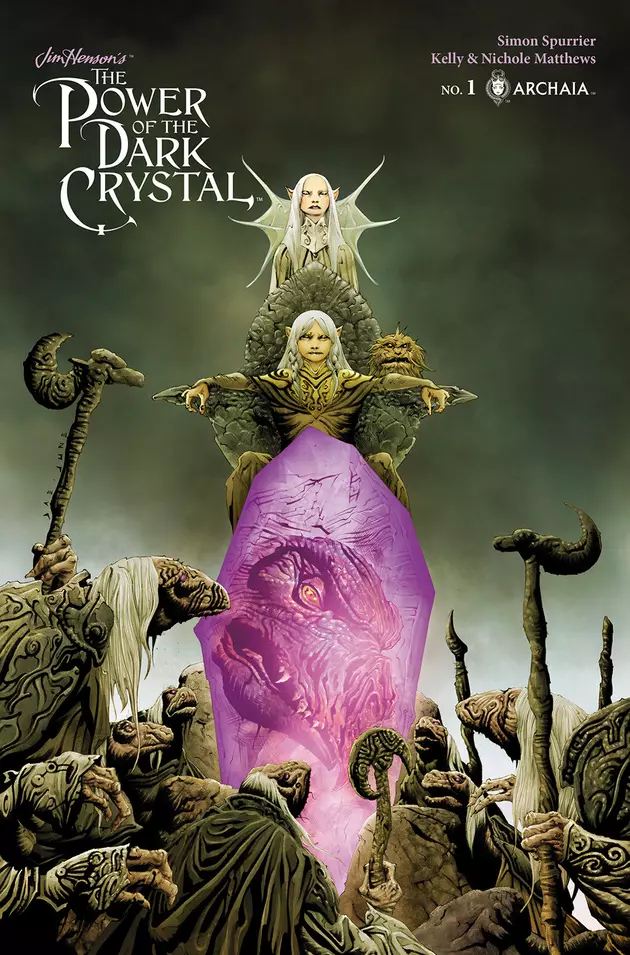 Si Spurrier, Kelly Matthews And Nicole Matthews To Adapt 'The Power Of The Dark Crystal' For Archaia
Jae Lee and June Chung
Over a decade ago, The Jim Henson Company announced plans to produce a sequel to the cult hit film The Dark Crystal, but those plans never materialized. Now, that might-have-been movie is being adapted into comics by Si Spurrier, Kelly Matthews and Nicole Matthews as a twelve-part miniseries adapted from the original screenplay titled The Power of The Dark Crystal.
The Power of The Dark Crystal will take readers back to the land of Thra for a story set decades after the events of the original movie and with Jen and Kira distracted by the day-to-day requirements that come with ruling a fantasy realm, they are unaware that a Fireling named Thurma is out to steal a shard of The Dark Crystal, which could have disastrous unforeseen consequences.
In a blog post on his website, Spurrier spoke about his glee to be participating in the project, and noted that while it is based on the unproduced screenplay by David Odell, Annette Odell and Craig Pearce, he has room to make it his own. The project was first announced in 2005, and animation legend Genndy Tartakovsky was attached at one point, but production slowed to a crawl with no news for two years until this announcement.
The first issue comes with a cover by Jae Lee and June Chung, and will be published by Boom Studios via its Archaia imprint, which has in the past published other Jim Henson-related works, including the critically acclaimed The Storyteller.
The Power of The Dark Crystal #1 will be available digitally and in comic book stores on Feb. 15, 2017 in time for the original film's thirty-fifth anniversary.