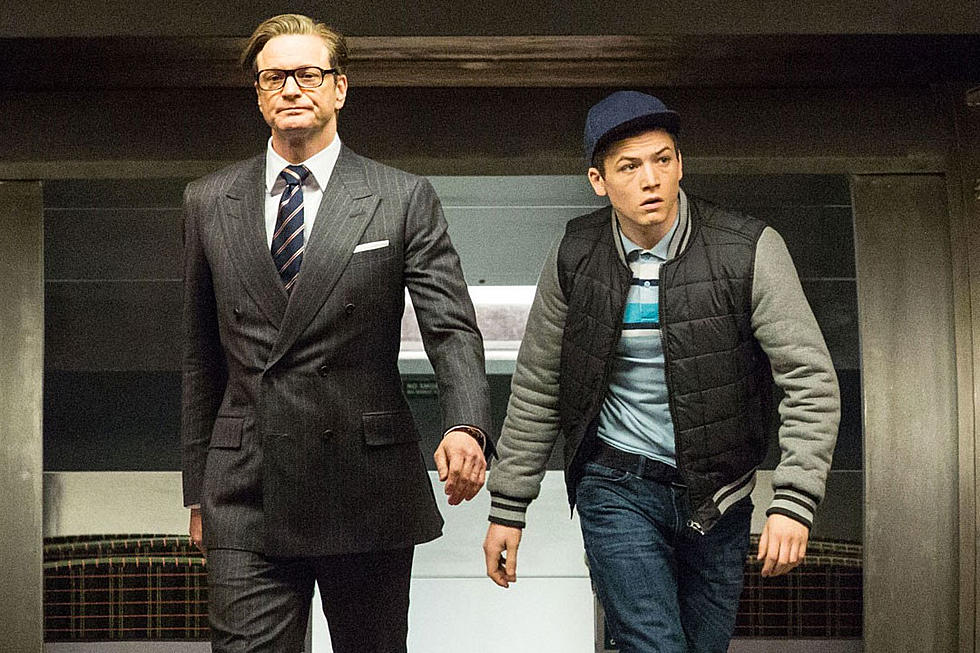 The First 'Kingsman 2' Poster Teases a Very Surprising Return
20th Century Fox
Just last month, Kingsman 2 got itself an official title — Kingsman: The Golden Circle — but with filming not ready to begin until later this summer, we assumed that would be our last update for a while. But, then came this very early teaser poster, which not only formally introduces the film, but also teases the return of someone we never thought would be coming back.
In the original film, Colin Firth's character, Harry Hart/Galahad, is killed before film ends. Most assumed that Firth would not be returning for the sequel, which would focus on Eggsy as the new head of the Kingsman. This poster, quoting Mark Twain with Harry's glasses (minus one lens where Samuel L. Jackson's Valentine shot him in the head), would seem to indicate that Firth will in fact would return.
If he's back, Firth would join his returning castmate Taron Egerton and newcomer Julianne Moore who will star as the new villain, Poppyland. Kingsman 2, again directed by Matthew Vaughn, will move to the U.S. and follow Eggsy teaming with a member of the American version of the Kingsman, the Statesman.
You can check out the full Kingsman 2 poster below.
Kingsman: The Golden Circle opens in theaters on June 16, 2017.