Great Comics that Never Happened: Batman and Jay-Z Solve 99 Problems!
In our recurring feature, ComicsAlliance brings you the best comic book adventures that do not, could not, and sometimes should not exist: Great Comics That Never Happened! This week, Chris Sims and the amazing artist Kerry Callen bring you the greatest team-up of all: Batman and Jay-Z!
Read more to find out what sinister force brings Hova and the Caped Crusader together for the greatest adventure of them all in... "The 99 Problems!"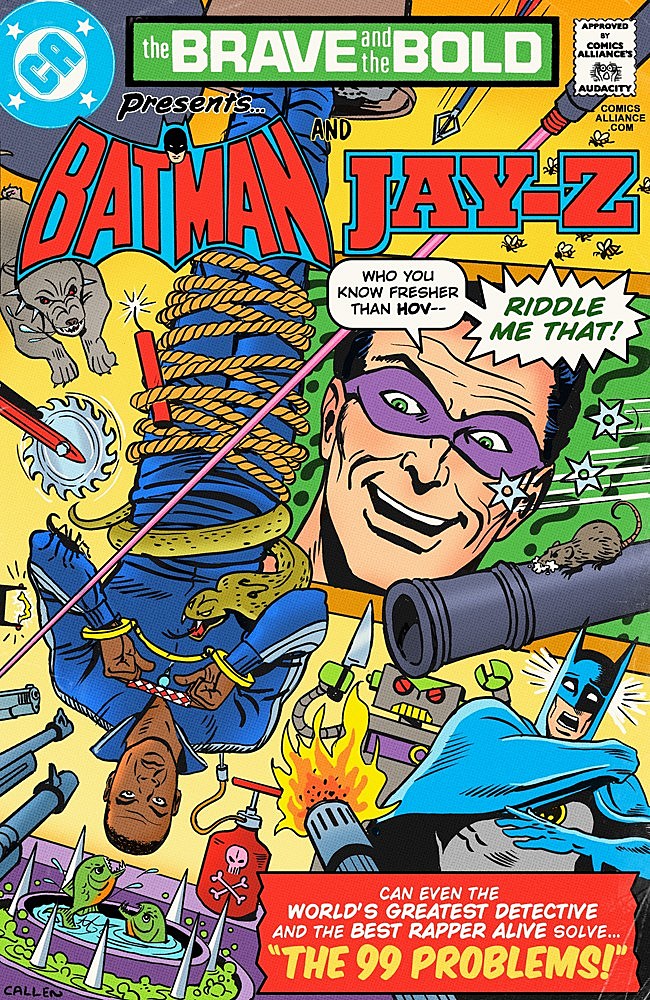 The Brave and the Bold: Batman and Jay-Z
Story: Chris Sims
Art: Kerry Callen
For years, the Riddler has been one of Batman's deadliest foes, but when ace rapper Jay-Z comes to Gotham City to perform at one of Bruce Wayne's charity events, he sets his sights on a new target! Now, the Prince of Puzzles plots to put Jay-Z's legendary ability to survive 99 simultaneous problems to the test with a sinister deathtrap designed to destroy the Dark Knight himself!
Will Batman be able to save his friend from nearly a hundred deadly snares set to go off at once, or will this be the Riddler's greatest triumph? Will Jay-Z prove himself to be a hustler, homie, or a customer, crony? Brush the dirt off your shoulder and strap yourself in for the greatest team-up of all as the World's Greatest Detective and the Best Rapper Alive face... "The 99 Problems!"
PLUS! A new story of Young Hov: The Adventures of Hova When He Was a Boy!