'Captain America: Super Soldier' Video Game Villains Get the Spotlight in New Images
Leading up to the July 19 release of its Captain America: The First Avenger videogame tie-in, Captain America: Super Soldier, Sega's introducing fans to key villains they'll face in battle via development dossiers and mug shot profiles. Cap will throw down with a variety of foes on his journey in, around and through a HYDRA castle fortress, meaning mondo familiar (and totally evil) faces will be popping up to plague his mission. The Sentinel of Liberty won't be happy to see the likes of Madame Hydra, Baron von Strucker, Iron Cross, Red Skull, Arnim Zola and other foes, but players and longtime comic fans will. Check out Sega's new images from Super Soldier after the cut.Written by Christos Gage and coming to the PlayStation 3, Xbox 360, Wii, Nintendo 3DS and Nintendo DS, Super Soldier will pit Cap against a number of specialized HYDRA soldiers such as snipers on his way to defeat bosses. Sega's latest press material emphasizes that all of these battles will capitalize on Steve Rogers' penchant for facing numerous opponents at once.
From Sega's latest development dosier:
Our designs for the boss characters were strongly based around the game's combat system. Since the combat is designed to deal with multiple enemies, we felt that it would be a disservice to the game experience if Cap was set up to fight every boss one-on-one. To this end we designed the bosses to be enhanced versions of existing enemies, for example, ranged, melee, etc., and then placed them into unique multi-enemy encounters and highly scripted situations to elevate them as climactic battles. This allows the player to naturally assess each situation and fight the boss by using the skills that they have learned through previous battles, while still maintaining a high level of excitement and unique flavor to each individual boss encounter.
Get better acquainted with Captain America: Super Soldier villains with images from Sega's development dossiers and mug shots below:
Arnim Zola


Iron Cross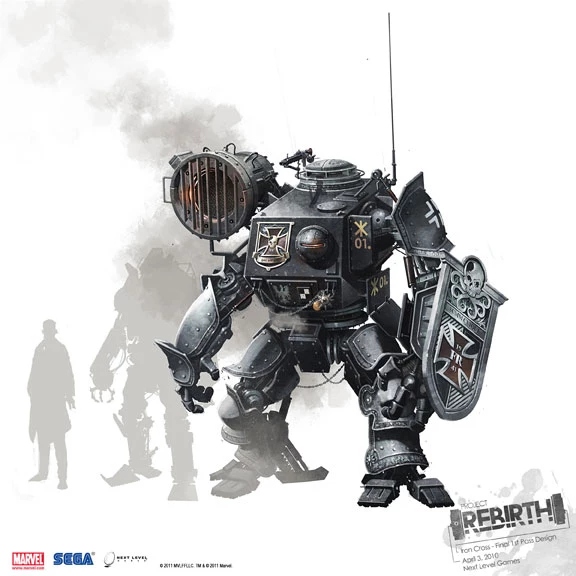 HYDRA Sniper


Madame Hydra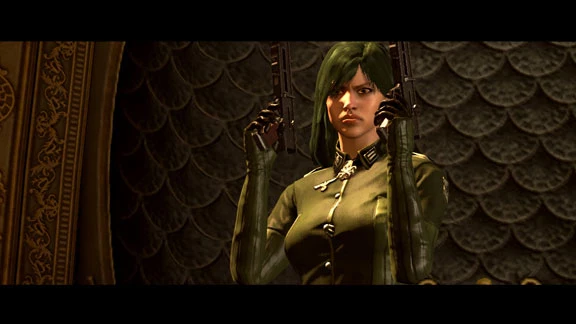 Baron von Strucker