ComicsAlliance Guide to Stumptown Comics Fest 2012
Hosted annually in Portland, Oregon, the Stumptown Comics Fest is one of the west coast's top conventions focused squarely on cartoonists and their work. This year's lineup of special guests includes a wide range of creators from the independent scene and beyond, including Stan Sakai, Michael Allred, Nate Powell, Peter Bagge, Jeff Lemire and Farel Dalrymple, along with publishers like Dark Horse Comics, Fantagraphics Books, Oni Press and Top Shelf Productions. The Stumptown show comes with its own flavor of programming -- much of which invites audience and cartoonist participation -- that's altogether distinct from that of San Diego's Comic-Con International or even Seattle's Emerald City Comicon, so we've prepared what we think is a helpful guide to some of the discussion panels and events that you should check out at the Oregon Convention Center this weekend.

FRIDAY
Drink and Draw with Peter Bagge

Location: Bridge City Comics, 3725 N. Mississippi Ave, Portland OR 97227

Time: 7:00pm - 10:00pm
In celebration of the release of Peter Bagge's newest comics series, RESET, Dark Horse Comics and Bridge City Comics present the 2012 Stumptown Comics Festival kickoff event -- a Friday night Drink and Draw for visiting and local artists, publishers, and all festival-goers!
Bagge will be in attendance as the guest of honor with copies of RESET#1 to sign, and party guests will be provided with complementary art supplies to draw to their hearts' content. This Drink and Draw event is a fun and casual way for festival participants to get the weekend off to a friendly and inspired start. Snacks and drinks will also be served, complements of Bridge City, Dark Horse, and Ninkasi Brewing.
Henry & Glenn Forever & Ever and Nurse Nurse Release Party

Location: Floating World Comics, 400 NW Couch St., Portland, OR 97209

Time: 6:00pm - 8:00pm
Floating World hosts the launch of new issue of Henry & Glenn Forever and Ever, based on the imagined unlikely romance between Henry Rollins and Glenn Danzig. The book features new stories by Tom Neely, Ed Luce and Benjamin Marra.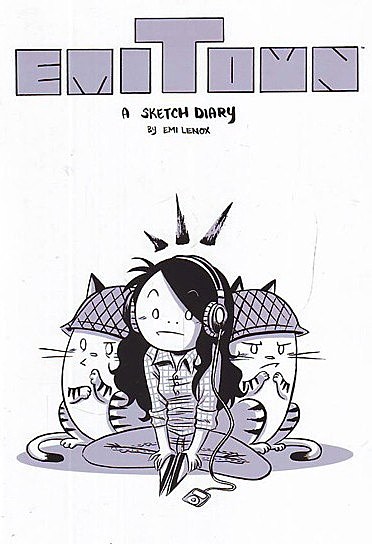 Journal Comics Workshop

Room: B113

Time: 12:00pm - 12:45pm
Journal or diary comics are a great way to document and interpret one's one life. Join instructor Emi Lenox (Emitown) as she guides her audience through her process of developing personal, stream-of-consciousness autobiographical narratives and ways of publishing and promoting them online and in print. Participants will be assisted by Emi in creating their own journal comics throughout the workshop.
Top Shelf Presents Nate Powell and Jeff Lemire

Room: B114

Time: 12:00pm - 12:45pm
This panel focuses on the work of two of Top Shelf's most celebrated creators, Nate Powell and Jeff Lemire. Nate Powell will discuss his past work as well as two new projects, The Silence of Our Friends and The Year of the Beasts. Jeff Lemire's Essex County trilogy was a huge hit, leading to his acclaimed Vertigo series, Sweet Tooth. Since then Jeff has also found great success writing Animal Man for DC. Top Shelf is proud to publish his latest original graphic novel, The Underwater Welder.
Spotlight on Peter Bagge

Room: B114

Time: 1:00pm - 1:45pm
Best known for his comic-book series Hate, which helped to define the grunge generation, and his recent contributions to Reason magazine, Peter Bagge is always willing to confront hard-hitting societal issues with intelligence, wit, and funny bone intact. Join us for a conversation with the multiple Harvey and Eagle Award-winning cartoonist, whose newest series, Reset, has just been launched in the Dark Horse Originals line. Moderated by Ryan Alexander-Tanner.
Frank Santoro's Comic Book Layout Workshop

Room: B113

Time: 1:00pm - 1:45pm
Frank Santoro (Cold Heat, The Comics Journal) will present a Layout Workshop for comic book makers via Skype. Borrowing lessons from his Correspondence Course, Frank will lead an informal talk and workshop which will revolve around formats available to makers in 2012 - and how comics composed for print might be translated to the web.
WILD MAN: A Confluence of Art, Science and History

Room: B111

Time: 2:00pm - 2:45pm
T Edward Bak's natural history-oriented graphic novel-biography, WILD MAN - The Strange Journey and Fantastic Account of the Naturalist Georg Wilhelm Steller was serialized from 2009-2011 in the Fantagraphics comics anthology MOME. The artist has conducted his own research throughout SE Alaska and the Aleutian archipelago, as well as St. Petersburg (Russian Federation) where he recently delivered presentations of his work for this ongoing project. Mr. Bak will relate his travel experiences, share WILD MAN artwork, relate the challenges of his process and research, and discuss his recent collaboration with writer Sarah Mirk on the Oregon History Comics project, "Voices from Celilo Falls", which further explores his interest in North Pacific natural history.
Of Rabbits and Ronin: Spotlight on Stan Sakai

Room: B114

Time: 2:00pm - 2:45pm
World-renowned cartoonist Stan Sakai has been writing, drawing, and even hand-lettering his beloved rabbit samurai series Usagi Yojimbo for twenty-seven years and counting. Join Sakai for a discussion of Usagi's history and future, as well as demonstrations and all-ages audience participation! Moderated by Usagi series editor, Diana Schutz.
Comics in the Classroom

Room: B113

Time: 3:00pm - 3:45pm
The world of education seems to be simultaneously embracing comics as an educational tool and struggling to figure them out. Join renowned educator Bill Ayers and local cartoonist Ryan Alexander-Tanner (creators of To Teach: the Journey, in Comics) on their latest collaboration, an instructional workshop that aims to help demystify comics in the classroom and guide educators as they begin their exploration into this broad and rewarding medium.
Euro Comics In Translation

Room: B114

Time: 3:00pm - 3:45pm
Join Diana Schutz, Executive Editor of Dark Horse's Manara Library and Blacksad, for an informative look at what it takes to bring Europe's most celebrated titles to new audiences in America. This panel will delve into the process on properly editing, translating and publishing Euro Comics for a very different market. All this will culminate in a sneak peek of and discussion on the upcoming highly anticipated Blacksad: A Silent Hell by Juan Diaz Canales and Juanjo Guarnido. Moderated by Eisner and Harvey award-winning editor and writer Joe Keatinge.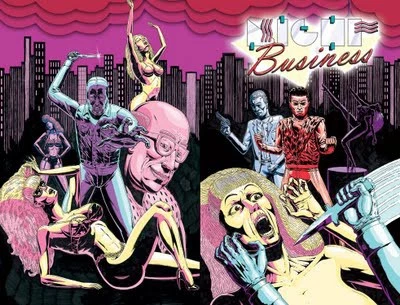 Digital Inking Workshop

Room: B113

Time: 4:00pm - 4:45pm
Guess what: paper is for losers. Creating comics on paper? Boring zone. Drawing with pixels in a virtual world? More awesome than the environment. Digital is the new "in." Get a primer on all things digital with underground comic writer and artist Benjamin Marra (Night Business, Gangsta Rap Posse). Bring your bad attitude and Pac-Nor-Wes open-minded-ness and prepare to learn brain-melting techniques about how to transform your geezer traditional skills into Thunder-and-Lightning-wielding storytelling powers. Learn new stuff about the Cintiq and crack your psyche in half. Just kidding. This will be a chilled-out relaxing demonstration on how to make comics digitally. Benjamin Marra will be doing the demonstration. It will be very Pacific Northwest friendly.
Planning A Perfect Crime With Greg Rucka

Room: B116

Time: 4:00pm - 4:45pm
There's not much difference between planning the perfect crime and crafting the perfect crime story. Greg Rucka, the Eisner-Award-winning writer of Stumptown, Queen and Country, Gotham Central, Whiteout, and The Punisher, not to mention several novels, will lay out the plot, the collaboration, the tools and the execution of crime fiction. Moderated by Matthew Southworth (Stumptown).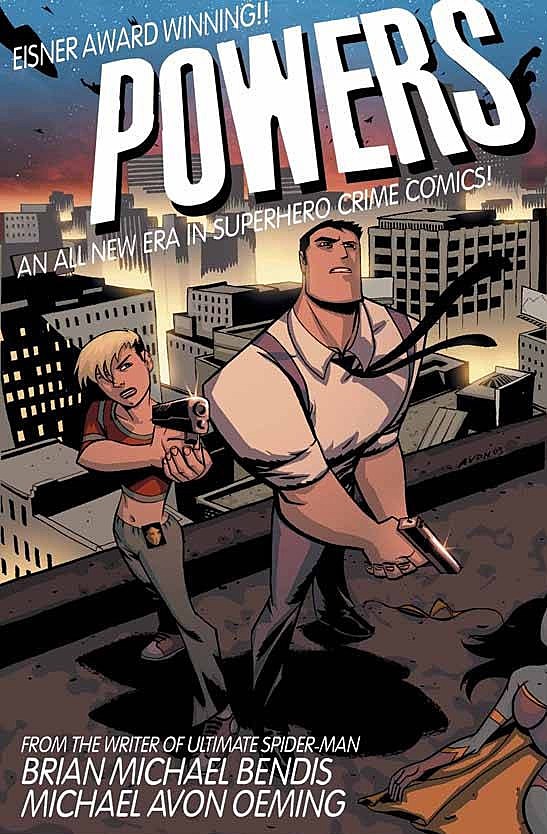 Writing for Comics

Room: B113

Time: 5:00pm - 5:45pm
Superstar comics author Brian Michael Bendis (Ultimate Spider-Man, Powers, Avengers) makes a very special appearance to present this workshop on writing for comics. Brian will offer tips and tricks on all of the aspects of writing for this very nuanced medium, including creating dialogue to develop distinctive characters, story-building, professional conduct and collaborating with artists.

The Not-So-Late Late Show with Oni Press

Room: B114

Time: 6:00pm - 6:45pm
Join Oni Press' marketing guru Cory Casoni for an exciting new adventure in Stumptown programming: a live comic book talk show! It's just like the gabfests you see on TV, but with people talking about nerdy stuff you actually love! Cory's guests include Portland local celebrities and comic book celebra-nerds. Featuring good housekeeping with House of Night artist Joelle Jones, special musical guest Delta!Bravo, and a whole lot of comedy... some of it intentional.
Stumptown Comics Festival Fundraising After Party!

Place: Jupiter Hotel 800 E. Burnside Street, Portland, OR 97214

Time: 7:00pm - 11:00pm
Oni Press and Stumptown Comics invite you to join us for the Stumptown Comics Festival After Party hosted by Bobby Roberts of the Cort and Fatboy show on Saturday, April 28 at 7:00pm at the Jupiter Hotel!
It's a full night of music, art, beer, and fun inspired by comics and the awesome people who love and make them! All attendees and guests with badges admitted to the party for free, open to the public for $5 Admission. Proceeds benefit Comic Book Legal Defense Fund, Independent Publishing Resource Center's Dylan Williams Memorial Scholarship Fund and Stumptown Comics.
The party features the presentation of the Stumptown Comic Arts Awards, a rare live musical performance by Stumptown special guest Mike Allred and his band The Gear, and the annual Stumptown Comic Art Battle hosted by Paul Guinan! Plus beer by Ninkasi Brewery!
This is THE social event of the festival weekend, so don't miss your chance to party down Stumptown style!
Quenched Consciousness: A Tribute to Jean "Moebius" Giraud

Room: B114

Time: 12:00pm - 1:45pm
Join Quenched Consciousness curator Ian MacEwan, Dark Horse Moebius line editor Scott Allie and famed Madman cartoonist Michael Allred in a tribute to the master creator moderated by Glory & Hell Yeah writer Joe Keatinge. This look back at Giraud's illustrious career will include art and insight into his many works including the Incal, Blueberry, Arzak, The Aedena Cycle, The Airtight Garage, Silver Surfer: Parable and movies such as Alien, Tron, Fifth Element and Jodorwsky's Dune. The discussion will begin with an introductory career overview by MacEwan followed by interviews with Allred and Allie about their one-on-one interactions with the master himself, the inspiration Giraud gave them and his global affect on the medium and industry alike. The panel includes a screening of the rarely seen documentary, Moebius Redux, directed by Hasko Baumann. 2-HOUR SESSION
Digital Print Preparation

Room: B111

Time: 1:00pm - 1:45pm
So you've got your comic all drawn, but how do you get it ready to put it on the web or print it? In this workshop, Douglas E. Sherwood (freelance designer, letterer on Petrograd, Local, Sixth Gun, and former Oni Press production assistant) will go over all the steps you'll need to take to get it from your page to print. From scanning to cleaning up your art to lettering and ripping PDFs!
Digital Coloring for Comics & Illustration

Room: B113

Time: 2:00pm - 2:45pm
Joseph Bergin III (Current colorist on Prophet, Say Uncle Comics, Hyperactive) will go through some digital coloring techniques and tips. This workshop will cover basic digital coloring practices, with a focus on the importance of tonal design, developing a color script and rendering.

Beyond the Cape: Genre Fiction in Comics

Room: B114

Time: 2:00pm - 2:45pm
Join moderator Christian Lipski and creators Vera Brosgol, Brian Churilla, Brian Hurtt, Lukas Ketner, Batton Lash, Steve Lieber, Dylan Meconis, Ron Randall, and Brandon Seifert in a conversation about the other kinds of comics. Horror, sci-fi, western, romance -- creators talk about the world outside the super-human. Is the 'mainstream' expanding to include other genres, or are the smaller publishers growing their audience? What are the publishing options for non-super titles? Is it a worthwhile direction for authors and artists?
The New Underground

Room: B116

Time: 2:00pm - 2:45pm
Frank Santoro referred to the current independent comics scene as a dawn of a new "Golden Age". There is a theory that if you go deep enough underground you hit the actual main stream. This generation is equally fluent in zines and Tumblr accounts; genre exploration and abstract art; printing process and independent distribution. Join panelists Chris Cilla, Max Clotfelter, Farel Dalrymple, Julia Gfrorer, Jack Hayden, Jason Miles, Jesse Moynihan, Emily Nilsson, Zack Soto, Angie Wang and Malachi Ward for a roundtable discussion on the future of underground comics.
Q & A with Kurt Busiek

Room: B114

Time: 3:00pm - 3:45pm
Kurt Busiek's almost three decade long career has included work for Marvel, DC, Dark Horse, Dynamite, Image and more. This Q&A panel with the award winning writer is open to the fans; but will also cover his work in and out of the mainstream, as well as the topical debate between creator-owned and company-owned work.
The Dreaded Deadline Doom

Room: B116

Time: 4:00pm - 4:45pm
A panel on time management for comics creators. Douglas Wolk talks with Farel Dalrymple, Joelle Jones, Natalie Nourigat, Ron Randall about hitting deadlines and completing lots of work in a fairly short time span. They will talk about how they do it, and discuss various strategies from the freelance-time-management world that can be applied to creative work.
Madman 20th Anniversary

Room: B114

Time: 5:00pm - 5:45pm
2012 marks the 20th Anniversary of Mike Allred's creation Madman. Come relive the decades with Mike, his wife and collaborator Laura, and long-time editor Jamie S. Rich. Hear about the past, the present, and the future for one of indie comics' most resilient heroes.
Obviously there's loads more than what we've included here, so be sure to check out the full programming guide in case there's anything you're into that we've left out, including several more process panels.