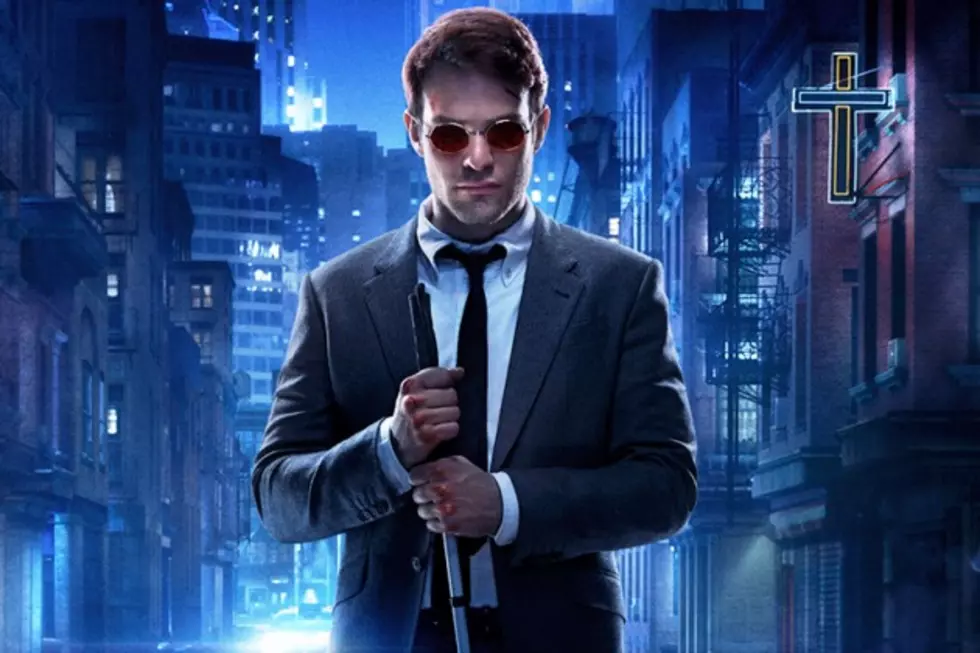 New 'Daredevil' Posters Bring Out the Whole Hell's Kitchen Cast
Marvel / Netflix
Marvel's Netflix Daredevil dropped some major teasers in its last motion poster, but with the premiere of all 13 episodes just over a week away, it's time for a closer look at the Hell's Kitchen cast. What new secrets are hiding in the full set of character posters for Marvel's Daredevil?
Though Avengers Tower and a reflection of Daredevil's red suit seem to have been cropped from the frame (try as we might, putting our ear to the screen also yielded no repulsor sounds), the latest Daredevil posters all combine to one impressive street scene. And for those living under a rock, in a cave, on Mars, with fingers on their ears, from left to right we have Elden Henson's Foggy Nelson, Deborah Ann Woll's Karen Page, Charlie Cox's Matt Murdock, Rosario Dawson's Claire Temple, and Vincent D'Onofrio's Wilson Fisk.
Streaming all 13 episodes in 4K on April 10, here's now Netflix describes Marvel's Daredevil:
Blinded as a young boy but imbued with extraordinary senses, Matt Murdock (Charlie Cox) fights against injustice by day as a lawyer, and by night as the Super Hero "Daredevil" in modern day Hell's Kitchen, New York City.
Marvel's Daredevil is one of the best known properties of the street level heroes and will be the the first of four epic live-action adventure series (Marvel's A.K.A. Jessica Jones, Marvel's Iron Fist, and Marvel's Luke Cage, all leading up to the teaming of the main characters in Marvel's The Defenders) that delves into the backstory of how Matt Murdock evolves into Daredevil.
We've included the latest trailers again, in addition to the poster above, so keep counting down to the April 10 premiere of Marvel's Daredevil!