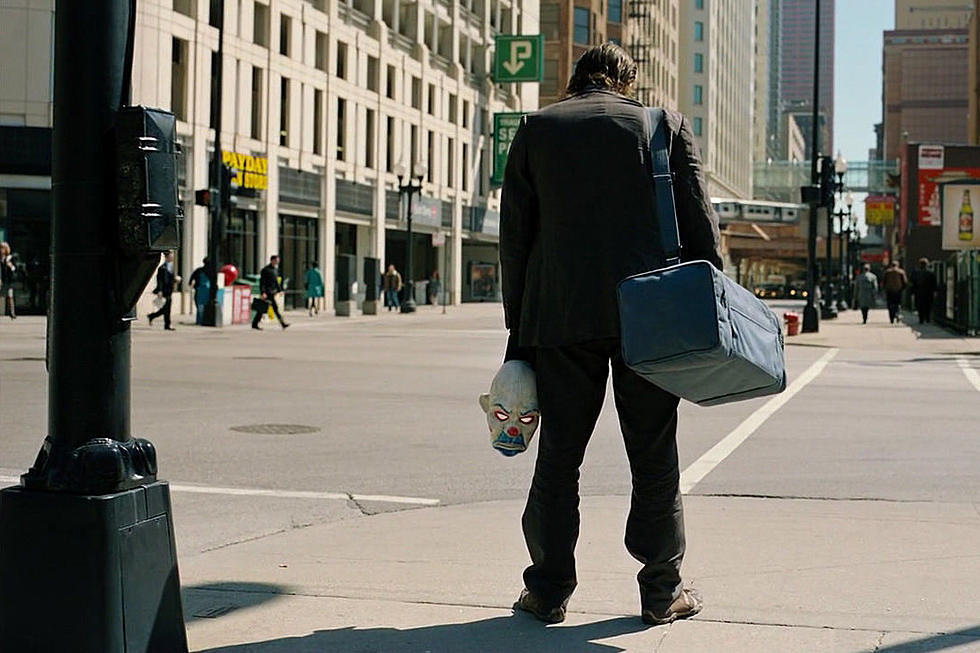 Medicom's Bank Robbery Joker Lets You Relive Those First Few Minutes of The Dark Knight Again
Warner Bros.
Seven years ago, Christopher Nolan tapped Heath Ledger to play arguably the most iconic comic book villain in his sequel to Batman Begins. As the Joker in The Dark Knight, Ledger made a lasting impression on the fanbase that's often remembered as one of, if not the, most memorable performance in a comic book film. At least part of that reverence comes from the fact that it was Ledger's final film role, but it's also due to the fact that his Joker was so different, strange and captivating.
Since that film's release, Joker action figures have constantly been in the rotation from various companies, including Hot Toys, NECA, and recently, Medicom. The Japanese manufacturer has been slowly releasing figures based on the final two films in the past year or so, including a Batman, Catwoman and a purple-suited Joker. Next, Medicom's MAFEX line will introduce the Joker from his brief time as a bank robber in the earliest moments of The Dark Knight.
Joker will be about 6" tall, and includes his duffel bag full of grenades/cash, his clown mask (as a separate head) and the full-automatic pistol. Articulation looks on point, and should be about the same as the previous MAFEX Joker figure. The head sculpt is quite different, and is actually a bit more distressed than the purple jacket iteration. For the price point, it's a nice piece of work compared to similar figures in either the Figma or Figuarts lines.
The Joker only had a handful of different looks in The Dark Knight, most of which were variations on whether or not his purple trenchcoat was on or off. The Nurse Joker just never gets as much attention as the standard suits, which is a shame considering we've already seen the Bank Robber and purple suit versions so many times already. That's not to say Medicom's newest figure is bad or boring, it's just not anything we haven't seen before.
The MAFEX Joker (Bank Robber) is due out in May 2016, and will retail for ¥4800 (~$40).
Don't Forget to Bone Up on Your Bat-knowledge With These Videos