New 'X-Men: First Class' Concept Art Paints Emma Frost and Angel's '60s Looks
As we wrote previously, Marvel and 20th Century Fox, apparently emboldened by the very positive reaction of critics to early screenings of X-Men: First Class, have been releasing more and more material to whet the public's appetite for the new mutant movie. These conceptual pieces offer a glimpse into the filmmaking process, with especially cool paintings of Emma Frost and Angel. Check them out after the jump.Starring James McAvoy, Michael Fassbender, Rose Byrne, January Jones, Kevin Bacon and Oliver Platt, X-Men: First Class opens June 3.
X-Men: First Class charts the epic beginning of the X-Men saga, and reveals a secret history of famous global events. Before mutants had revealed themselves to the world, and before Charles Xavier and Erik Lehnsherr took the names Professor X and Magneto, they were two young men discovering their powers for the first time. Not archenemies, they were instead at first the closest of friends, working together with other Mutants (some familiar, some new), to prevent nuclear Armageddon. In the process, a grave rift between them opened, which began the eternal war between Magneto's Brotherhood and Professor X's X-Men.
See the concept art below: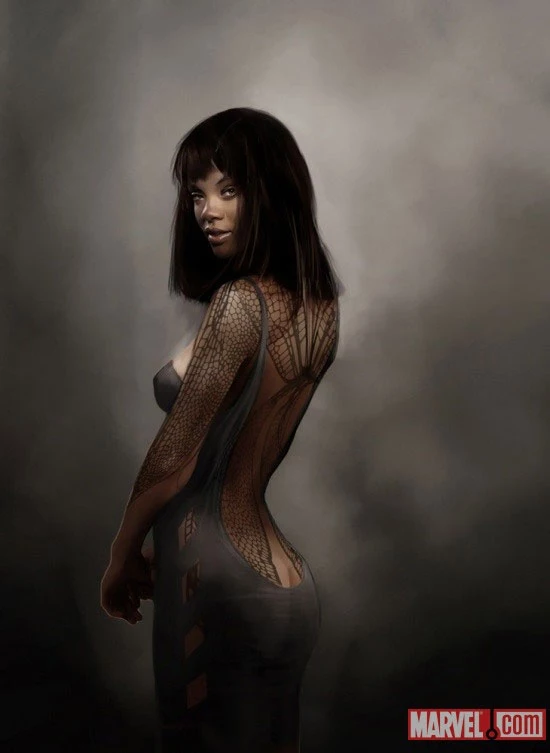 [Via Marvel]