 Black Widow and Hawkeye Go Mondo in New 'Avengers' Movie Posters

The Alamo Drafthouse Cinema in Austin, Texas, is on a mission to bring style back to the neglected art of movie posters. Since 2005 their Mondo boutique has worked with some of the best graphic designers in the business to produce beautiful posters for dozens of movies, including the Star Wars and Star Trek franchises and some of Marvel's past superhero movies. Now they've turned their attention to this year's biggest superhero blockbuster The Avengers. There will be seven posters in the series each focusing on a different character, kicking off with the two most neglected members of the team: Black Widow and Hawkeye.Olly Moss takes on Black Widow in a style that evokes the loose evocative brushstrokes of great fashion illustrators like René Gruau and Bernard Blossac, while Tom Whalen gives Hawkeye the vectorized 1970s super-spy treatment. Get a closer look at the posters below, along with some of Mondo's previous posters for Marvel superhero movies.
Black Widow by Olly Moss.


Iron Man (2008) by Jesse Phillips.
Iron Man II (2010) by Tyler Stout.
Thor (2011) by Ken Taylor.


Captain America (2011) by Olly Moss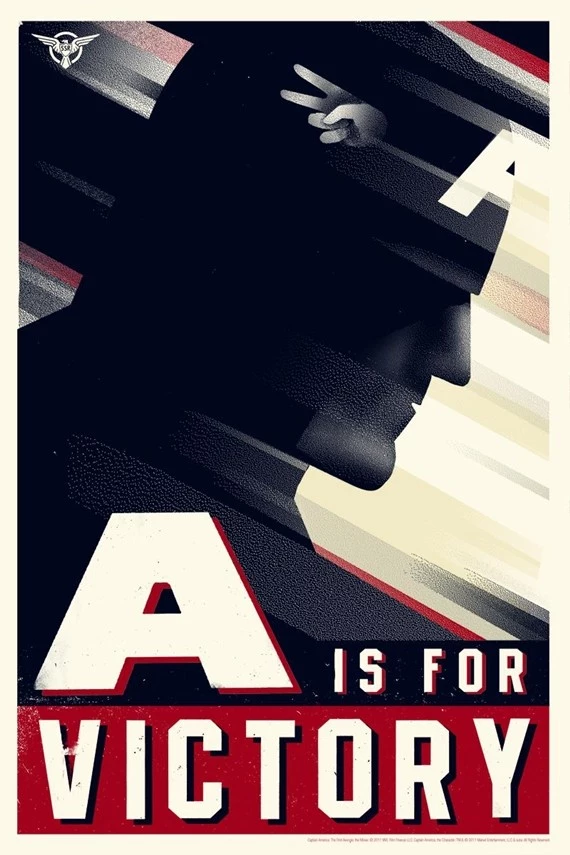 See more of the Alamo Drafthouse's Mondo poster designs at the Mondo Archive, and check back with ComicsAlliance for more of their Avengers series.